Nyck de Vries has warned that tweaking the superlicence regulations or making an exception to allow Colton Herta to race in Formula 1 next year would "almost kill" the F1 ladder.
The Formula 2 and Formula E champion is a contender for a race drive in F1 next year and does qualify for a superlicence under the current rules. He is among the contenders to replace Nicholas Latifi at Williams in 2023 and has also been linked to the vacant Alpine seat should it not secure the services of Pierre Gasly.
De Vries drove an Aston Martin in FP1 for the Italian Grand Prix and was asked about the superlicence situation within the context of a change being made to allow an American driver race in F1 – a clear reference to Herta's situation.
As it stands, seven-times IndyCar race winner Herta does not have the requisite points for a superlicence, but with AlphaTauri hoping to field him next year there is lobbying for him to be granted one.
"Who am I to judge what is right or wrong," said De Vries when asked about the possibility of superlicence tweaks to accommodate a driver from the United States.
"I trust in the governing body and I think rules are there to be respected. There are plenty of other drivers in the market that have the superlicence points, and the necessity is not necessarily that high to go and give someone a dispensation to give a superlicence.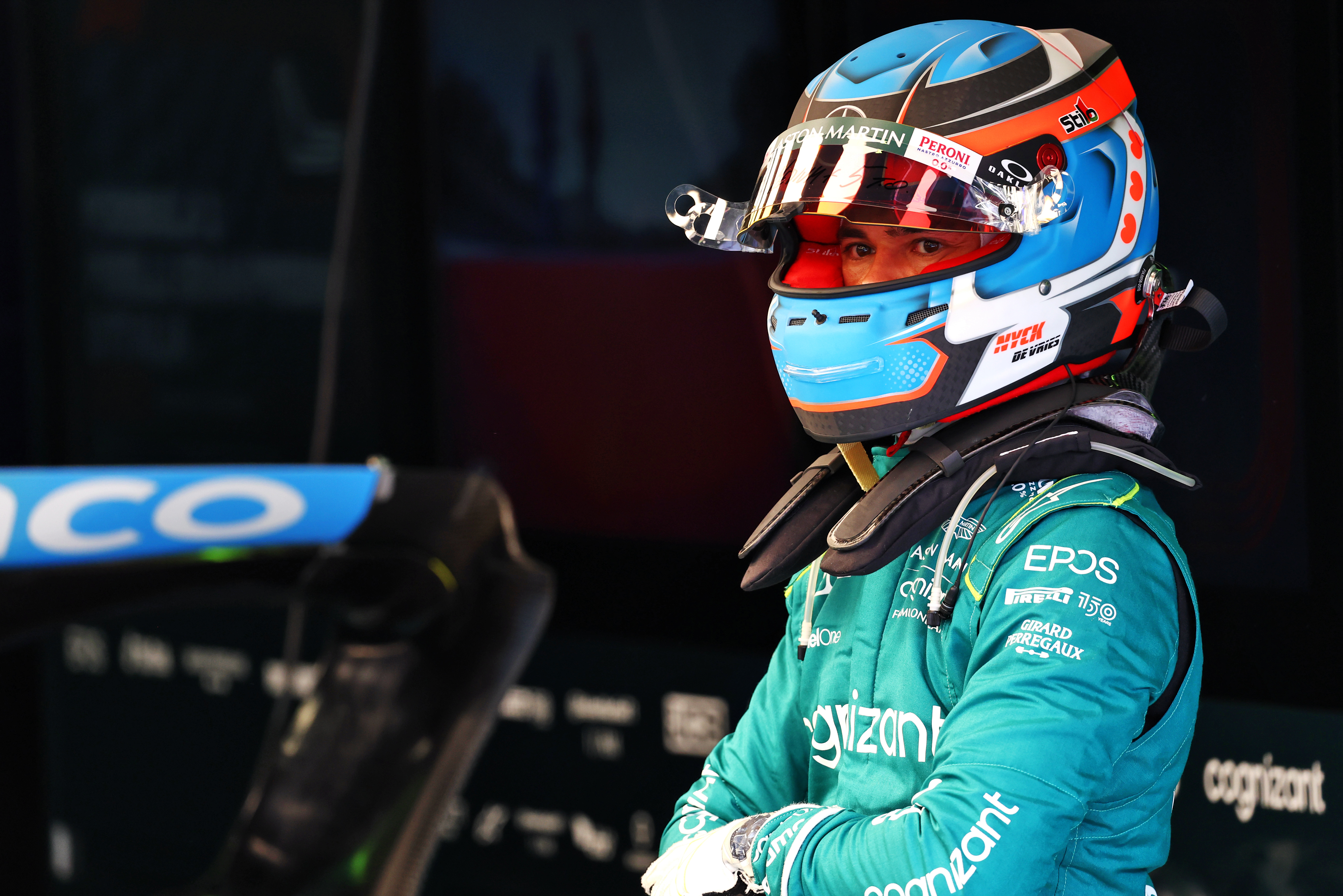 "Plus, in my opinion, it will give an incorrect precedent and example to Formula 3 and Formula 2 championships. I think the knock-on effect will be much greater than just giving a dispensation.
"One, because there will be many more knocking on the door for a certain request [for special treatment]. Secondly, you could argue people going from Formula 4 to Formula 3, they could almost decide to escape to the US because in Indy Lights you have 12 cars on the grid and it's much easier to score points.
"Then you can come back and then you just almost kill and jeopardise the ladder we've been building over years, which now is so nice.
"Now, I compare our platform to what you see in Moto3 and Moto2, there's a clear kind of ladder and path to Formula 1. So I think it will be a shame if we jeopardise our system, and I also think it's unnecessary."
De Vries has signed an agreement with the ex-Venturi Maserati team for Formula E next season, a deal that includes an option to take up an F1 seat in 2023 should he have a firm offer. 
The Dutchman manages himself and has had discussions with Williams at recent races, with that appearing to be his best option for a move into F1 next year.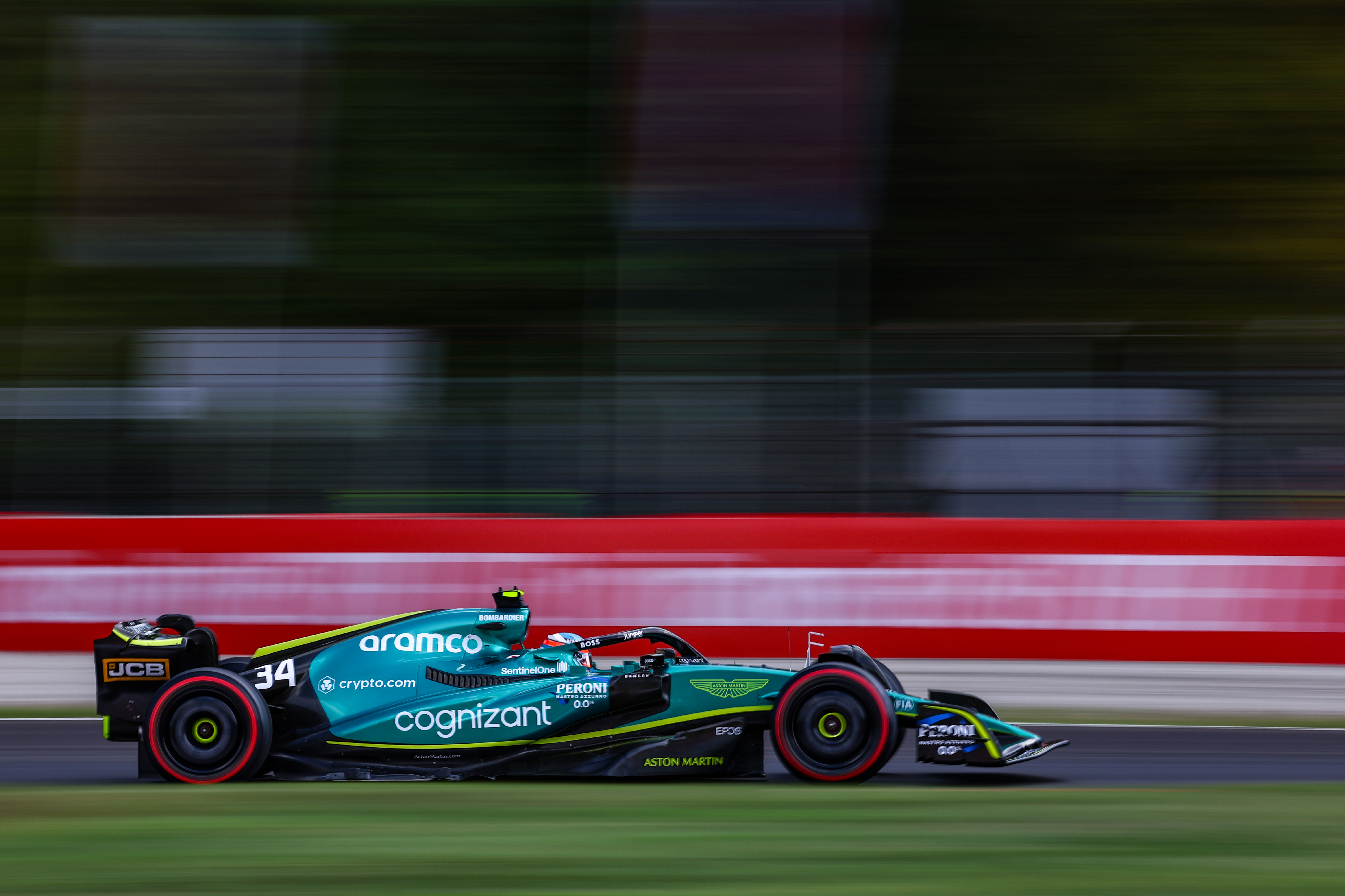 De Vries was evasive about his hopes for an F1 move next year, saying that the decision is out of his hands.
"It's no secret that every young driver shares that dream and goal and I would be lying if I said it wasn't the same for myself," said De Vries of the possibility of an F1 race seat next year.
"The silly season has been very volatile this year, I've been saying it's more volatile than cryptocurrency.
"Being in this paddock and being reserve driver and having the opportunity to appear in some FP1s, I've been talking to people, but ultimately it's not my decision to put myself in a car."
De Vries will have an active racing season next year whatever happens and is expected to have a sportscar programme alongside his Formula E deal.
While F1 remains his main objective, he has excellent prospects as a professional racing driver outside of grand prix racing and won't jeopardise that if any F1 shot is not right for him or realistic enough.
"I'm realistic enough to judge how realistic certain opportunities would be and then I would make a fair balance in deciding my direction and future," said De Vries when asked by The Race about the challenge of balancing his opportunities elsewhere with pursuing his F1 chance.
"I'm not too worried from that perspective because luckily I've had the chance to already build a reputation and name in both Formula E and endurance.
"In Formula E, obviously winning last year's championship, and in my past two Le Mans outings I think in terms of averages it has been good, too. So I'm in a good place.
"Time will give me the clarity and will be able to guide me in balancing either direction."
Nyck de Vries has been on F1's periphery for a while, but there was never an ironclad case for him to be on the grid. There might be one now
Charles Leclerc claimed pole position for the Italian Grand Prix, beating Formula 1 title rival Max Verstappen to the fastest time at Monza
How well do you know the group of F1 drivers that Nyck de Vries is joining this weekend in the Italian GP?
The significant number of component-related grid penalties dished out at the Belgian Grand Prix and the way in which they've been applied led to both criticism and confusion. Should Formula 1 consider a different solution?
Formula 1 points leader Max Verstappen was over three tenths clear of Charles Leclerc in final practice at the Italian Grand Prix as the number of drivers taking grid penalties this weekend swelled to nine
Alpine junior Oscar Piastri has joined an illustrious list of 17 drivers who have won Formula 1's leading feeder series
The Race started in February 2020 as a digital-only motorsport channel. Our aim is to create the best motorsport coverage that appeals to die-hard fans as well as those who are new to the sport.