We've reached the mid-season break in this year's F1 campaign, but there's still plenty of juicy technical topics for host Edd Straw and former F1 technical director Gary Anderson to dig into.
First up, they cast an eye over the Hungarian Grand Prix, where Aston Martin caught the eye when they unveiled their paradigm-shifting rear wing endplates. Gary gives his view on why Aston have taken this development direction, and whether it complies with the spirit of the regulations.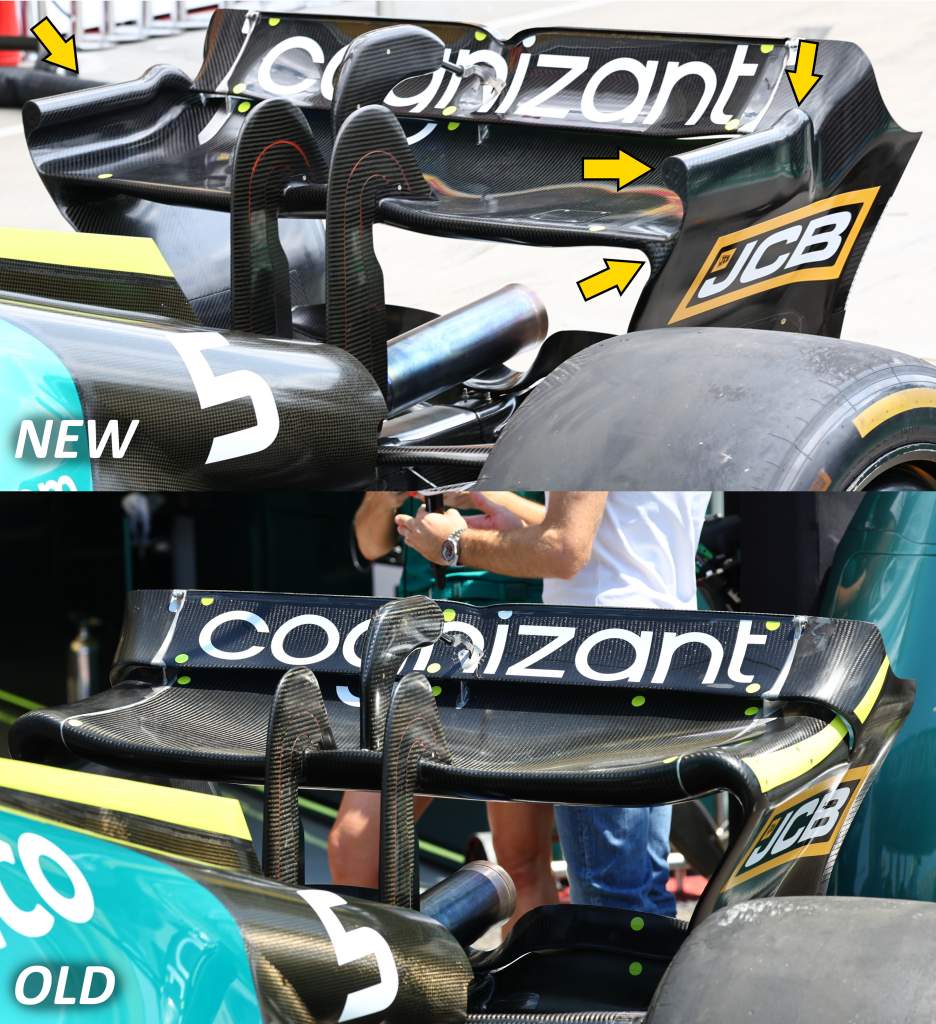 The duo also discuss Ferrari's strategic decisions in the race, and on what data the team were basing their decisions on, especially with rivals Red Bull seemingly getting all the big calls right.
The development progress of the two leading championship protagonists is also discussed in Edd and Gary's mid-season technical review, which rounds up how Red Bull, Ferrari and Mercedes have progressed with their cars this year, especially having embraced such different design approaches.
And finally Gary answers a listener question on whether the cleaner racing we're seeing on track in 2022 can be attributed to the revised technical regulations.
The Race F1 Tech Show, brought to you by Aramco.
Listen on Spotify.
Listen on Apple Podcasts.
Graham Rahal wants to get Sebastian Vettel into IndyCar now he's retired from F1, motivated partly by an odd junior career link between them
As Fernando Alonso dramatically exits what's now Alpine, our Bring Back V10s podcast revisits his first Formula 1 win with it as Renault
Alpine would've likely kept Fernando Alonso if it offered the F1 contract length he wanted. Here's Alpine's explanation for why it didn't
Has the Formula 1 driver market ever gone so mad, so quickly? Here's everything you need to know about the explosive events around Oscar Piastri, Alpine, Daniel Ricciardo, McLaren, Fernando Alonso and Aston Martin
Is committing to Williams longer-term the right move for Alex Albon? Did he deserve a seat higher up the Formula 1 grid? Is Williams heading there anyway? The Race answers those questions
The Williams F1 team has re-signed Alex Albon on a multi-year deal, taking him off the market as a potential alternative to Oscar Piastri at Alpine
The Race started in February 2020 as a digital-only motorsport channel. Our aim is to create the best motorsport coverage that appeals to die-hard fans as well as those who are new to the sport.