Formula 1 has terminated its deal with its broadcaster in Russia, the state-owned Match TV, and will no longer make F1TV available in the country.
The decision by F1 was first reported by RacingNews365, and The Race understands the F1TV portion to be correct – while Match TV officially confirmed the stoppage of its F1 deal later on Thursday.
It comes on the heels of the championship terminating its deal with the Russian Grand Prix in the wake of Russia's ongoing invasion of Ukraine, as well as the exit of the grid's sole Russian driver Nikita Mazepin, related to his former team Haas's termination of its deal with title sponsor Uralkali.
F1 has been a regular staple of free-to-air TV in Russia, beginning with the airing of the Spanish Grand Prix back in 1991.
It is far from the first international championship to suspend its broadcast deals in the country, with the English Premier League (football), France's Ligue 1 (football), the United States' NHL (hockey) and NBA (basketball) among those either reportedly withdrawing from the Russian TV market or making their exits official.
"The Match TV channel was informed of the termination of our agreement to broadcast F1," said the channel's executive producer Aleksandr Taschin.
"Unfortunately, the 2022 season will not be shown on our channel, despite the long-standing fulfillment of all the financial and marketing obligations from our side.
"We regret what is yet another politicised act from Western colleagues, and we hope that the many fans of auto racing in Russia will yet get to view F1 on the big screen, commentated by our voice of Formula 1 – [long-serving Russian F1 broadcaster] Alexey Popov".
Russia will also be cut off from Formula 1's Codemasters-developed official video game, as its new publisher Electronic Arts has suspended sales of its products in the country.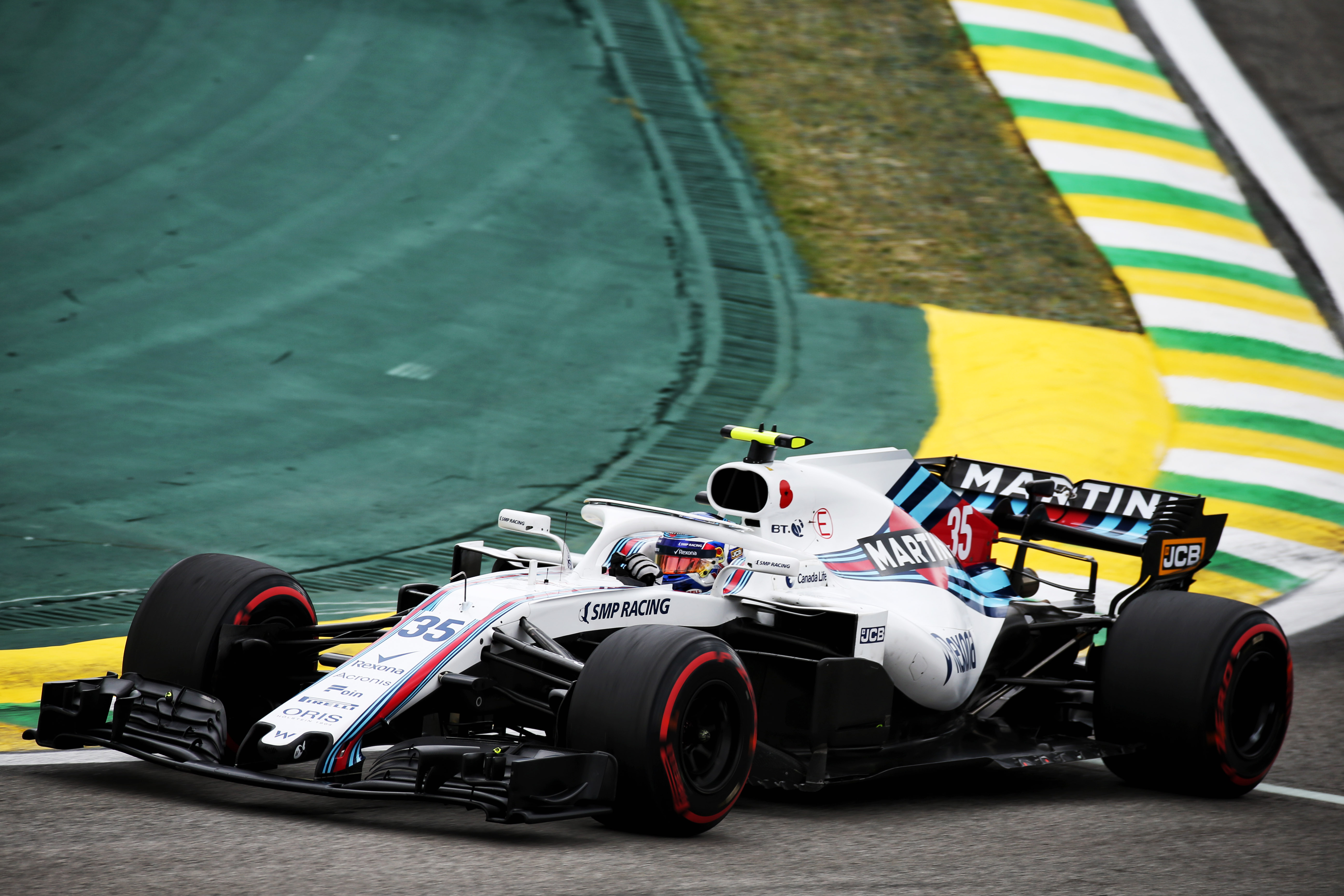 Major Russian motorsport programme SMP Racing announced earlier on Thursday that it would be withdrawing its drivers from international competition in 2022.
SMP Racing – a prominent Williams backer when the team ran Sergey Sirotkin in 2018 – is run by Boris Rotenberg, a man thought to be close to Vladimir Putin and someone who was among the names targeted by the UK in the first round of sanctions relating to the Ukraine conflict.
While this and various other countries' sanctions would theoretically seriously complicate SMP Racing providing funding for its drivers' international programmes, the organisation itself claimed the decision was to do with the demands placed by the FIA on Russian and Belarusian athletes who wished to compete.
SMP Racing described the demands as "unprecedented" and "extremely harsh".
Among the drivers impacted and therefore sidelined as a result are W Series' Irina Sidorkova and likely F3 frontrunner Alexander Smolyar, who had signed on to drive for MP Motorsport.
SMP also claimed that this has impacted a planned return to international racing for Sirotkin, who "planned to race in the GT World Challenge Endurance Cup".
Prior to SMP's announcement, another prominent Russian representative in international motorsport – the endurance team G-Drive – had announced it would be pulling out of the World Endurance Championship, where it was due to be represented by ex-Red Bull F1 driver Daniil Kvyat.
Lewis Hamilton says his former Formula 1 title rival Sebastian Vettel "stood by me through a lot of things" and made time in F1 less lonely, in the wake of the news Vettel will leave F1 at the end of 2022
Sebastian Vettel: a unique character whose impact on Formula 1 has been even greater than his statistics suggest. The four-time champion will excel at whatever he does next, writes Mark Hughes
What impact will Sebastian Vettel's retirement have, and what legacy will he leave? Our writers consider the four-time Formula 1 world champion's decision to leave at the end of 2022
Sebastian Vettel is retiring from Formula 1 at the end of the season because it is no longer compatible with how he wants to live his life
Four-time F1 champion Sebastian Vettel will call time on his grand prix career at the end of the 2022 season
Red Bull's willingness to cede 50% of its 'Technology' arm, as part of its prospective Porsche Formula 1 deal, could be interpreted as an exit strategy. Is there anything in that, or is this more about shoring up the team's future?
The Race started in February 2020 as a digital-only motorsport channel. Our aim is to create the best motorsport coverage that appeals to die-hard fans as well as those who are new to the sport.