Kevin Magnussen had to leave Formula 1 to re-evaluate it. His return to the grid in 2022 with the team that had to drop him at the end of 2020 has come with a fresh perspective.
"I feel different to what I did in my first round of Formula 1," he tells The Race.
"I'm just very relaxed about everything. I'm in a different place, that's for sure."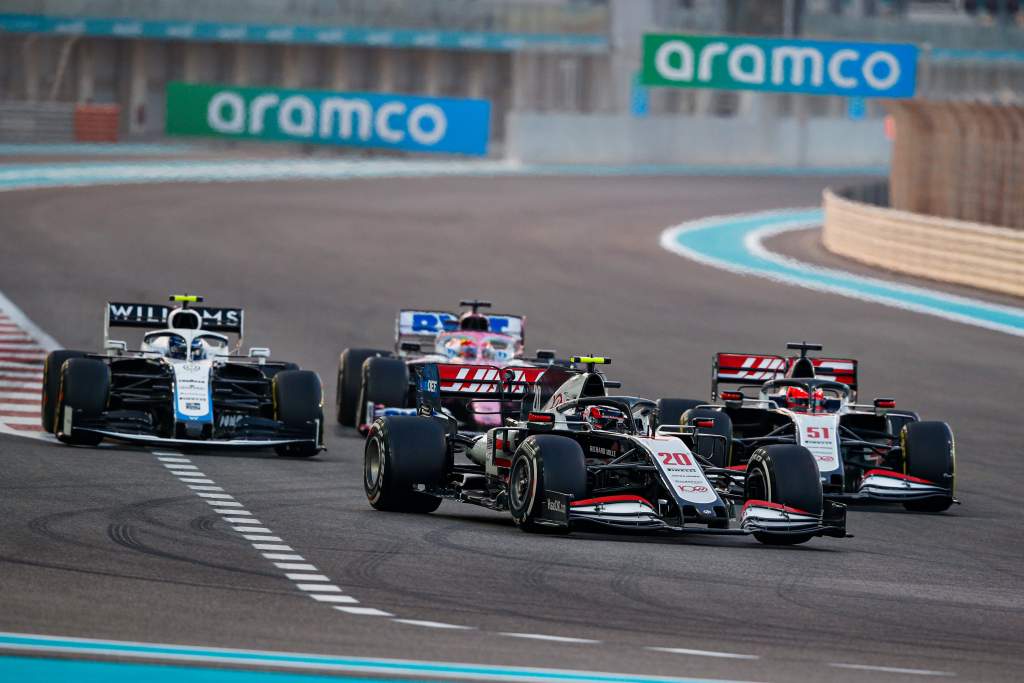 Last year, Magnussen thought his F1 career was over. He had made peace with that, reflected fondly on his time in grand prix racing, and was happily focusing on 'life after F1' – aided by a major development in his personal life in becoming a father.
There had been little interest in staying in F1 for the sake of it or entertaining a possible return. Been there, done that, he said last year.
"I wasn't slagging F1 off, I just said my life was good," Magnussen says. "Which it was. And I think a big part of that was becoming a father.
"For me, that's been the highlight of my life. The biggest and most wonderful thing that ever happened to me.
"I've been fortunate to experience some really cool things, yet becoming a parent still topped every feeling that I've ever had.
"It just meant that I kind of forgot about Formula 1. It's not like there was this empty void or vacuum or anything. I was so filled up with happiness and joy from something new. And then I sort of forgot to look back.
"I was also having a great time in the US, still racing, still getting all my racing needs fulfilled.
"But then when I got the chance to come back it was like, 'Wow, this is awesome'."
Especially as Magnussen can share the experience with his young family, who have been a regular presence in the paddock this year.


A post shared by Kevin Magnussen (@kevinmagnussen)
Whether it's walking out of the paddock with daughter Laura on his shoulders, or putting her in the seat of his car, these are experiences Magnussen never imagined he would enjoy. And while it's emotionally endearing, he reckons it has a positive impact on how he approaches the job now as well.
"It's so nice to be able to actually have those things cross over, the two big things in my life," he says.
"Looking at my life until now, it's Formula 1 and then becoming a father. And they never crossed over before. When Laura was born, that wasn't going to cross over.
"So now just the fact that I know I will be able to look at pictures of those things at the same time with Laura in the car, and think back at those memories, that's so awesome.
"And I think in the past, I'd go away from races, especially if it had been a tough race, and I'd really keep thinking about it, and I struggled to get my mind off it.
"Now it's super easy to get my mind off it. Because I get home and I have a child, that just takes about focus very naturally. It's very easy to get my mind off Formula 1."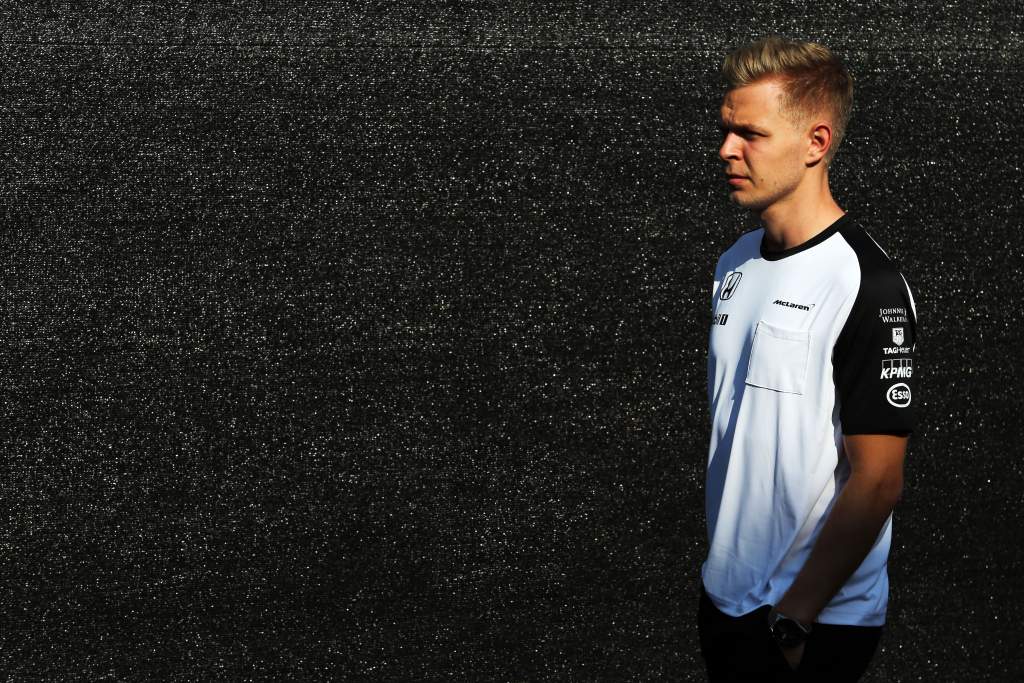 This is part of what places Magnussen's second F1 comeback in very different circumstances to the first.
He had an unplanned sabbatical after his rookie season in 2014, forced to spend 2015 on the sidelines as McLaren dropped him too late to secure a seat elsewhere. So, Magnussen's first F1 return was with Renault in 2016.
Then, Magnussen had so much to prove. A career to save. His feeling now is very different.
Not only is he in a different headspace personally but he was Haas's first choice when it parted company with Nikita Mazepin in between the two pre-season tests, and signed a two-year deal. It creates a sense of security and certainty that perhaps he lacked before.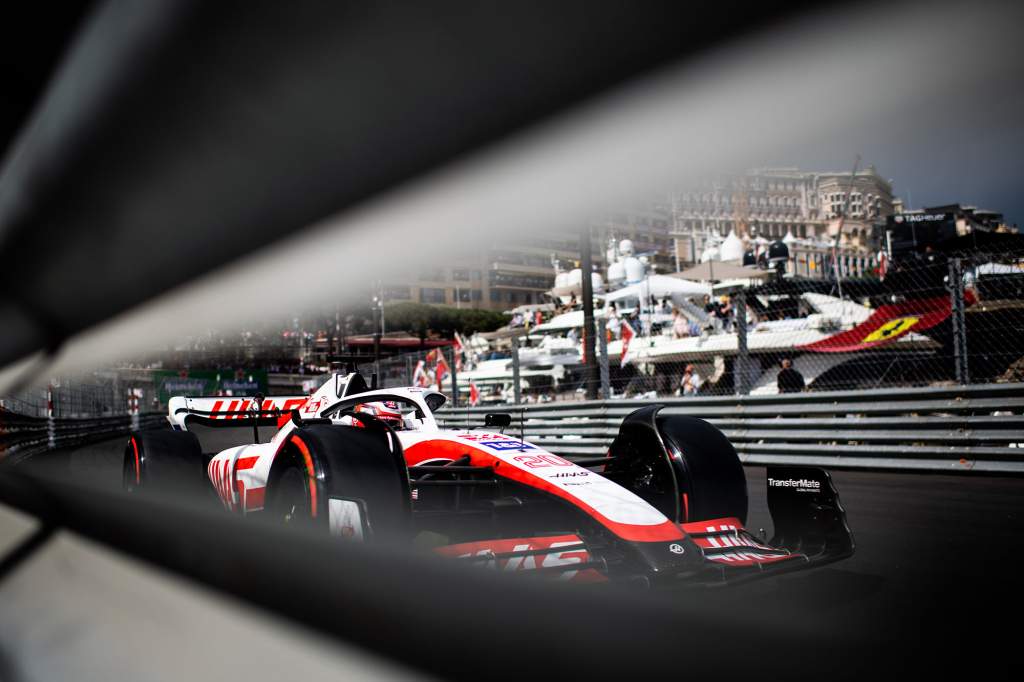 "I don't really carry all that expectation," he says. "I just love what I do. And I'm excited to see what the future will bring.
"Man, I would love to be world champion. Who wouldn't? I carry this dream that I've had since I was a little kid. But I kind of let go of that dream last year. And it was kind of easy to do, and kind of easy to move on.
"I just missed racing in Formula 1. I missed all the basic things of being a Formula 1 driver – driving the cars, racing against the best drivers in the world, the best racetracks, in the best teams. It's the basics once I came away from it.
"Those were the things I really missed. And then I come back now and it's like have a new set of eyes."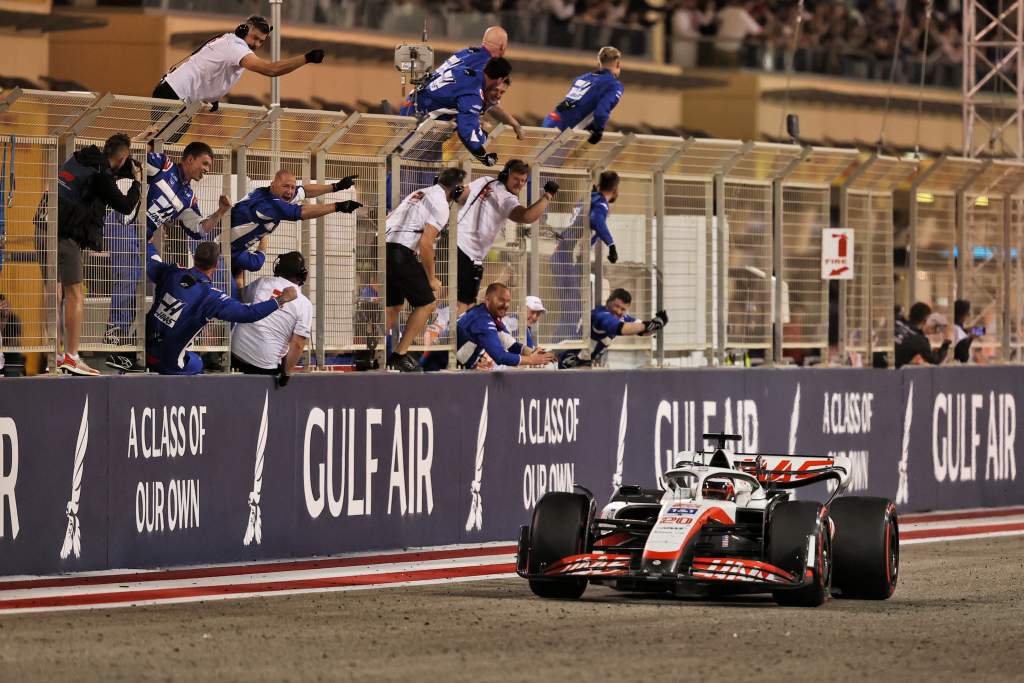 This helped Magnussen slip back into F1 with ease, something that was evident from the very first weekend of the season, when he finished a remarkable fifth in Bahrain.
It was an emphatic way to restore Haas to competitiveness after a point-less 2021, and to show that Magnussen himself was still an F1-worthy talent – something that was easily forgotten as the final two years of his first spell with Haas descended into increasingly disappointing results as the team performance waned.
Though Haas has struggled to match that result since, Magnussen has still had plenty of eye-catching moments, like qualifying fourth at Imola. Bad luck – and his own misjudgements, like the opening lap in Spain when he clashed with Lewis Hamilton – have meant limited returns but the season has still made two things obvious.
First, it's easy to see why Haas called on Magnussen. Without him, the team would have no points. It would not know how good its car is. Motivation and morale would be little better than it was last year.
Second, the value of returning to the midfield – which Magnussen had been so dismissive about a year ago – is obvious to see. Because Magnussen is almost always competitive. So rather than be a blow to his new-found life balance, racing in F1 is an additive experience.
Had Magnussen kept his drive in the first place and trundled round at the back, his impression would be very different. "I'm glad I missed last year," he smiles.
While out in the United States racing in the IMSA SportsCar Championship, Magnussen was not as critical as some jilted ex-F1 drivers can be. But he said returning to the midfield held little interest.
Magnussen was just being honest. Had someone asked him the day before Steiner called if he'd like to come back to F1 with Haas, he'd have been unsure. Getting a real offer is "so different" to a hypothetical situation.
"Especially when you're really happy," Magnussen says. "It's like, do you want to jeopardise that?
"I wasn't happy last time I was in F1, actually. I'm happier now, as a person overall. As a sportsman, not so much, but as a person more happy.
"So, I guess, if this hypothetical question came up, I would say, do I want to jeopardise this life now that I have?
"But then when I got the opportunity, the sporting side in me just weighed more."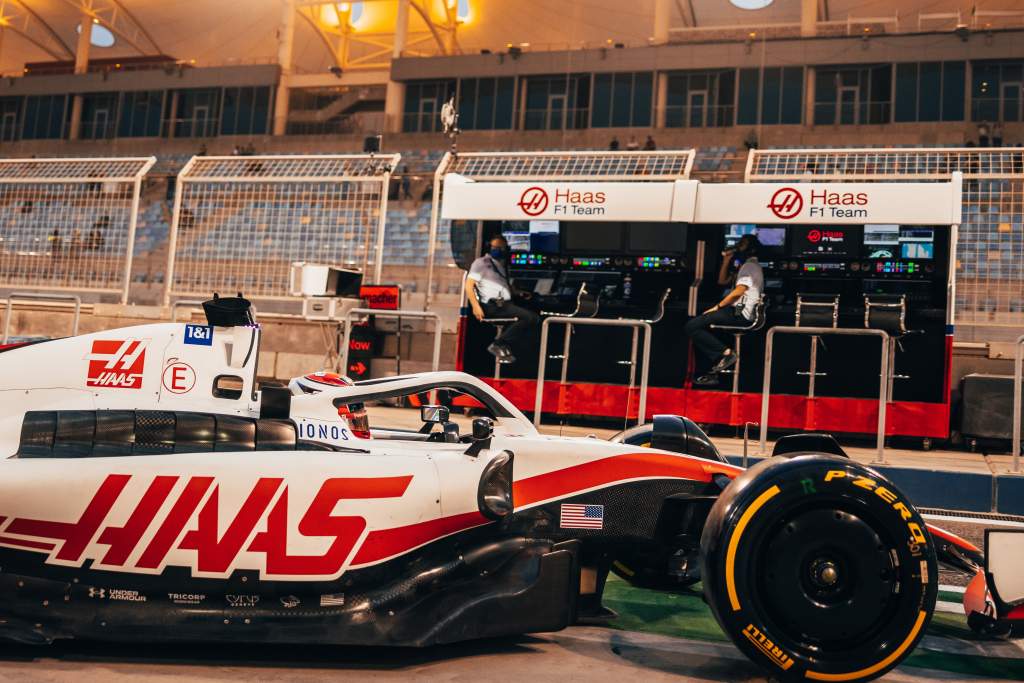 Part of the reason Magnussen reacted so strongly to the offer from Haas is that it came out of the blue.
Nobody could have foreseen the exact circumstances that led to it – Russia's invasion of Ukraine and the international kickback from that, which made Mazepin's position untenable – but Magnussen never imagined he'd be in the running for any seat at all.
Having made the decision to pursue a "clean cut" from F1 he was then "super surprised" to have an offer on the table again.
"I'm not old, but I was 28 when I lost the drive with Haas, with loads of young drivers coming in who were winning F2, doing well, having contracts with Mercedes and Ferrari, Red Bull and Alpine," he says.
"And I just thought, who is going to take me? They'll go with these young drivers who they've invested in for years.
"But of course, I didn't know that this situation would come and I would get the opportunity the way I did with Haas again.
"I think that's why I didn't dwell on it last year. I just made a clean cut from F1 in my mind. And having that mentality of fully expecting F1 to be over also made me realise how lucky I was to actually have been there.
"During my time in F1 I was always looking forward, I always wanted more. I want to win a race, I want to do better. I never stopped to look at where I was. Sometimes you have to come away and then see 'wow, I was part of a big thing'."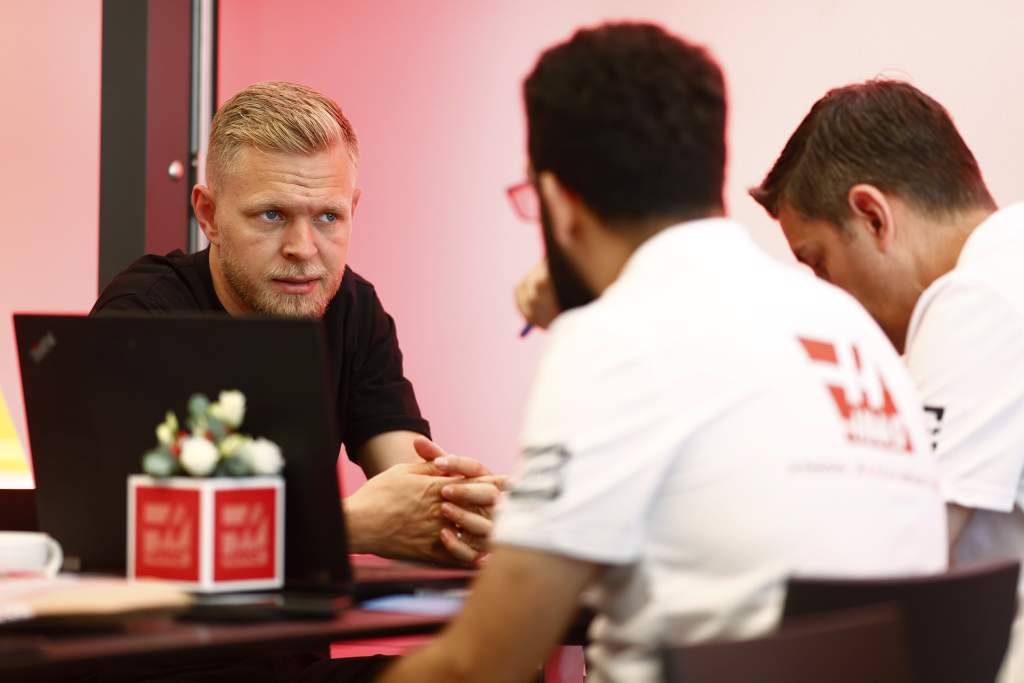 Had Magnussen carried a chip on his shoulder in the way some do, things could be quite different. He may have burned bridges, or struggled to process the end of his F1 career in a healthy way.
Instead, he says, "I was just grateful".
"How many people get to Formula 1? It's such a difficult place to get to," Magnussen says.
"There are more astronauts than there are Formula 1 drivers. Way more. It's such a difficult thing, it's so difficult to achieve. And I did it. And I never felt proud or fulfilled with that. That wasn't enough at all.
"'Who gives a f**k if I get to Formula 1?' World champion, that's what it was all about. I couldn't appreciate what I'd achieved. I couldn't feel any sort of accomplishment with that.
"And then when I came away, after a while, looking at Formula 1 from the outside, I started thinking a lot, and I had more time to have more time to think and reflect and talk to friends and family.
"It became very clear that this was bigger than I actually ever felt like it was."
This combined with the change in his personal life to offer a true sense of perspective. The stuff that he would previously judge his career (and his life's work) on, and had failed to achieve – no wins, no title, no podiums after that one on his debut in 2014 – is no longer the way he measured his life.
"Formula 1 is not as important anymore to me," says Magnussen. "It's very important, but it's so much easier to enjoy it because it's not so important.
"When I say it's not so important, it's just versus what it was. It was too much, too heavy on my life before.
"Now it's more balanced. I feel like I can drive more naturally, more free, in my mind, because my life has taken some weight off the meaning of Formula 1."

Team boss Guenther Steiner is totally understanding and supportive of this new outlook.
Steiner describes F1 as "a little bit of an obsession" for drivers on the way up, to the point they feel like they "fail as a human being" if they lost their drive.
"But it's just a job," Steiner says. "It is important, but if it isn't there, it's alright.
"He is past that stage where this meant everything. There's a lot of other things, which now mean a lot to him."
But what could be misinterpreted as Magnussen trying less or taking the job less seriously is far from the case. A lot of value has been placed on going through the process of re-evaluating how much F1 really matters.
Most drivers are forced out of F1. Few get to leave on their own terms. Magnussen was an unwilling ex-F1 driver but far from an unhappy one, and handled it by opting for a clean break, a new arrival, and a chance to reassess all he'd been through.
That he's unexpectedly back on the grid hardly makes that experience a waste.
Ferrari's recent dire run of reliability has masked solid aerodynamic progress that has improved the pace of its F1-75
An expanded driver ambassador role with Aston Martin for 2022 includes Jessica Hawkins getting seat time in the team's Formula 1 simulator
Mercedes' motorsport strategy director James Vowles says the Formula 1 team put its drivers in "significant discomfort" during the Azerbaijan Grand Prix weekend and must "make sure this doesn't carry on"
Kyalami now looks close to a return to the Formula 1 calendar, nearly 30 years on from last hosting the South African Grand Prix. What should drivers expect from the track, and would it be good for racing?
How much does a Formula 1 contract really mean? Not a lot, if either the driver or team is determined not to honour it. Here are 10 of F1's most memorable early splits
Ferrari has a short-term fix in place for the hydraulic problem that caused Carlos Sainz's early Azerbaijan GP retirement, but it can only assess Charles Leclerc's failed F1 engine on Wednesday
The Race started in February 2020 as a digital-only motorsport channel. Our aim is to create the best motorsport coverage that appeals to die-hard fans as well as those who are new to the sport.