Make sure you download GridRival now on your iPhone or Android smartphone and make your account in time for the 2022 season.
We've partnered with GridRival to follow the 2022 Formula 1 season along with you in our own The Race league. If you keep up to date with The Race F1 Podcast then you'll be able to play along and compete against the team too.
On GridRival you can join leagues with your friends and manage your own fantasy team on what race fans are calling hands down the best fantasy motorsport app out there. F1 and MotoGP leagues are now live for the 2022 season, and we have our own league for The Race which you can join now here.
Joining a league on GridRival will make every race more exciting, more engaging and of course more competitive. Or you can create your own league and invite your friends. Build your winning team and see who comes out on top. It's easy to build your team using the tools and advice from the community too.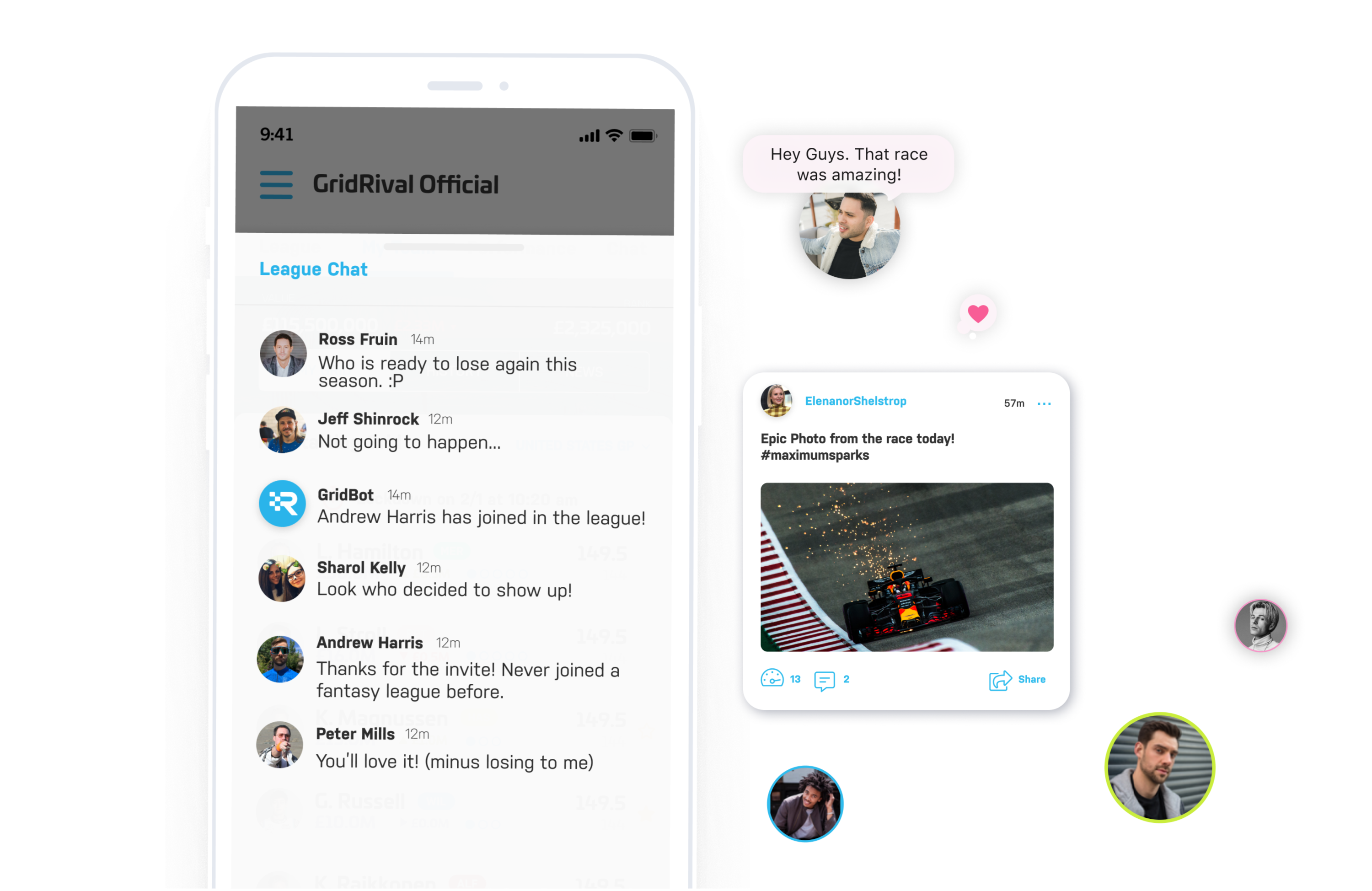 Once you've joined a league on GridRival building your first line-up is easy. Simply tap on any of the open positions on your line-up which will allow you to open the driver selection pane. You can also open this window at any time by clicking on the helmet icon in the top right corner or simply swiping left on your screen. The driver selection panel has all of the most important data you'll need to make your team selections.
You can also sort and view data in a number of different ways. You can view historical data based on rolling averages, season totals, season averages or on a race-by-race basis. You can also rank drivers by any of the 13 data points shown on this screen.
If at any point you want to do even more research on a driver simply tap their position to open their profile. On the statistics screen, you can view all of the different data points that are collected both based on historical and rolling averages. The results tab shows a detailed breakdown of the driver's performance race by race and at the bottom a chart that shows all of the races of the entire season and past seasons. In light blue, we see fantasy points, in green driver salaries, and in dark blue, we see real-world performance data. Lastly and probably the most utilised screen is the chart screen. Here you can view almost every piece of data that GridRival collects in a chart format, where you can view it side by side with every other driver.
Once you've decided on the driver you'd like to add to your team simply select the number of races you'd like to sign them for and fill in the remaining parts of your roster and that's it.
Make sure you download GridRival now on your iPhone or Android smartphone and make your account in time for the 2022 season. Plus you can join our league here to get involved.
GridRival is an unofficial application and not associated with Formula 1, MotoGP or any of their athletes.
The increased funding to what is now the Aston Martin F1 team is yet to translate into better results – but it's rarely that simple
Williams admits it is "difficult to hide" from the aerodynamic weaknesses made emphatically clear by its contrasting performance levels in Formula 1's recent double-header in Spain and Monaco.
Charles Leclerc's anger after the Monaco Grand Prix was a wake-up call for Ferrari that it needs to heed to keep its 2022 Formula 1 title bid on track
The Monaco Grand Prix is under unprecedented pressure to justify its place on the Formula 1 calendar. Gary Anderson has an idea for a circuit redesign he thinks would help
AlphaTauri hasn't made the same impression at the start of the 2022 Formula 1 season as it did last year. That's reflected in its points total, and by its Monaco Grand Prix weekend
Just how serious the concerns Formula 1 teams are presenting about the cost cap right now are depends on who you speak to
The Race started in February 2020 as a digital-only motorsport channel. Our aim is to create the best motorsport coverage that appeals to die-hard fans as well as those who are new to the sport.