From Miami to Qatar, Saudi Arabia to Las Vegas, the F1 calendar has ballooned in recent years. Back in 2009, drivers raced at 17 circuits across 16 countries, while this season is scheduled to feature a record-breaking 23 races in (at least) 20 different countries. 
With the South African GP eyeing up a potential return and F1 CEO Stefano Domenicali claiming the sport could easily have a 30 races because of its popularity, the size of the calendar has become a huge talking point.
For Sergio Perez though, enough is enough. The Red Bull driver has admitted he's prepared to quit F1 if the calendar continues to get any bigger.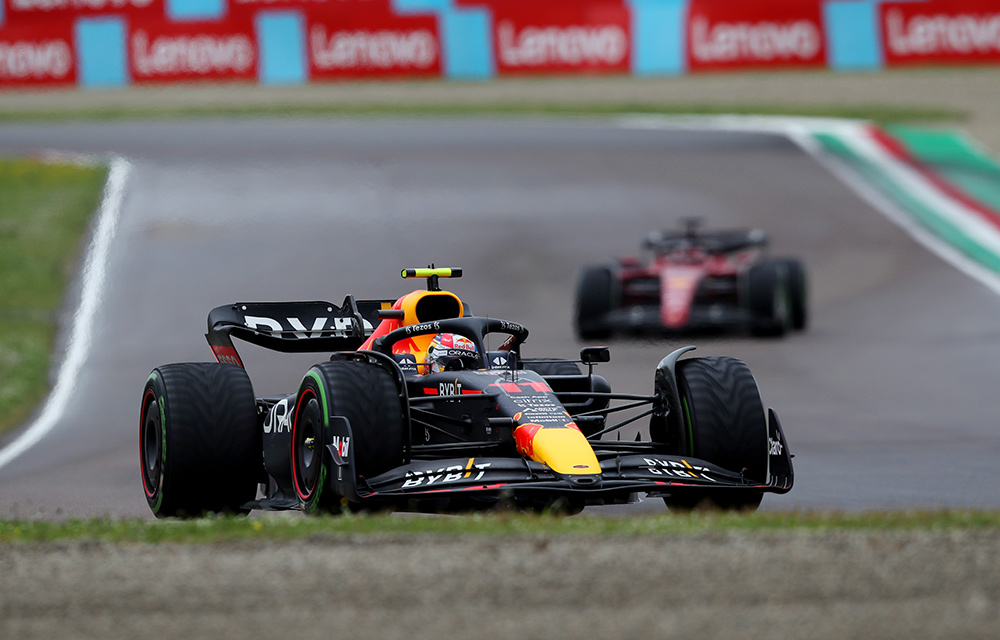 "There's a very big demand. But on the other hand, having too many races is a no-go — at least for me," he told The Athletic.
"Right now, you're basically (immersed in) it because we have so many races. We have simulator sessions before each event. We have a partner events.
"So we basically we have zero time for ourselves and for our families. I have a couple of young children (with a third on the way). I think if the calendar (expands) more, then I definitely will not do it."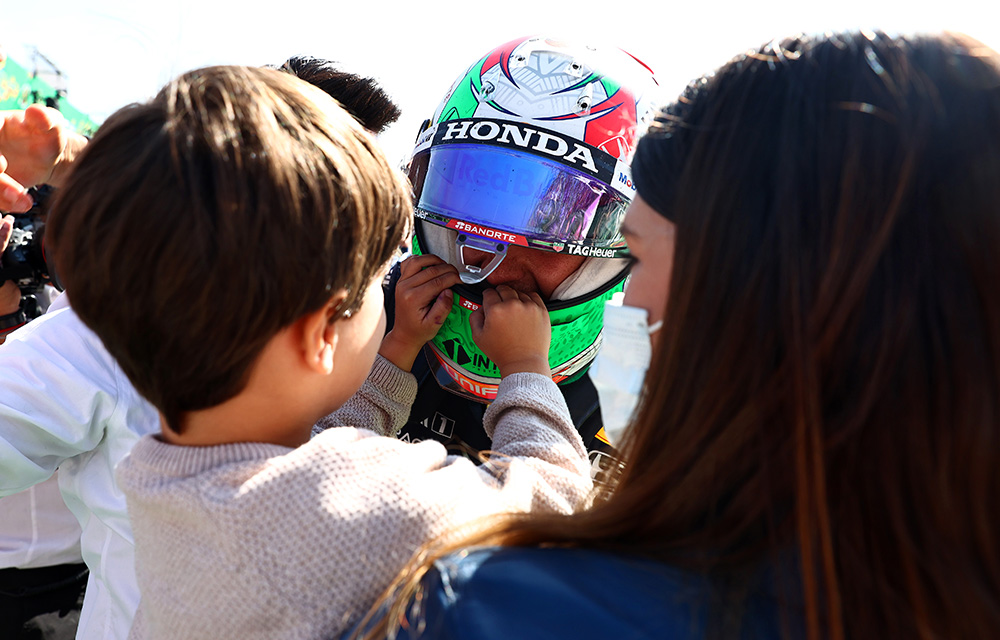 As much as we all love to watch our favourite drivers in action, the amount of races forces team members to make enormous sacrifices to make each weekend possible, including not seeing family for months on end.
Whether it's jet-setting to different sides of the world for each round or potentially losing some fan-favourite races, at some point the calendar is going to hit a breaking point as F1's bosses try to capitalise on the sport's ever-growing popularity worldwide.
How many races should F1 have each season? Let us know your thoughts in the comments below.
I think he is right you will prostitute the sport, is not quantity is Quality!
Al – Your day is just not complete unless you get to write the word prostitute in a public form.
I'm sure Perez's seat can be filled immediately. Lol.
Of course anybody(Drivers)
seat can be filled immediately , there are way more Drivers wanting to drive in F1 than there's seats available.
You Einstein 🤦‍♂️🤯
You don't have a firm grasp of sarcasm do you.
HOW DARE YOU! IT'S OVERTAKE GOD PEREZ YOU ARE TALKING ABOUT…
But he is right though. more race will make more inhuman events. Its a human body not some robocp body.
they can run the sport like a TEST MATCH where half of the events are raced by f2 rookie.
Really? I didn't know that. Are you sure about that?
If Max, Lando, Charles, etc start to say the same thing then they will back down from expanding the calendar.
the NFL and NBA area "seasonal", why not the F1?
The problem with F1 calendar is the dumb scheduling. I see no reason why teams have to move from Europe (Imola), to America (Miami), and then back again to Europe (Spain) in the span of four weeks. Why don't they make the calendar region based? Open it in Middle East, then go to Europe, then North America, and then Australia / East Asia. The logistics would be far simpler and if F1 is serious about being environmentally-friendly, I don't see how burning fossil fuel for criss-crossing the world in a jet plane is gonna help.
The travel schedule is a bit crazy but you cannot race in Vegas or TX anywhere near the summer unless you want the tires melting off the cars after 2 laps. Early May is risky in Miami but probably doable.
I don't know about the other countries but I'm guessing time of year is a big issue.
They can easily do Miami, Texas, Las Vegas AND Mexico City in April/May or October/November. The weather is very temperate in those four cities during those months. I agree with you that Miami in May is a bit risky weather wise but that's from a precipitation point of view, not heat. Put on the intermediates and go like hell!!
Could also be a matter of market research and not wanting to oversaturate a market all in one month. I know people who are going to Miami and TX but if they were in the same month they wouldn't. Given Miami sold out in less than an hour I'm sure there wouldn't be a problem but maybe they are setting up for the future.
Putting the calendar together is a massive puzzle. Miami cannot have a ball game at the same time as F1. I'm sure international cities have their scheduling conflicts too. It's not easy. 23 cities all with their own little conflicts is difficult to piece together.
Maybe crossing the globe a few times is the only way. I don't see a problem with it unless they want to pack the schedule with 30-40 races a year. I would like to see that but clearly there would be pushback from the drivers.
Also, Checo's family is in Mexico. That's his choice but the bulk of racing is in Europe so it would behoove him to move them to Europe instead of quitting. I'm away from my family 3-4 days a week 52 weeks a year without the ability to private jet back and forth so if its a big deal to him he has options. Lots of people don't. I like him a lot but I won't weep a second if he leaves because they increase the schedule.
I think we should have about 21 or 20 maybe even 19 races, And we actually have GOOD tracks and we just mix up the calendar every year, Oh and, ONLY ONE RACE PER COUNTRY, It's outrageous how we have 3 U.S. Races, Maybe only have 1 U.S. race per calendar, just switch them, So 1 season we go to Vegas, Then Miami, Then COTA.
F1 is starting to just be American, Im about to stop watching soon because its being overtaken by the Americans, They ruin everything now.
1 race per country in Europe is different then 1 race in US. US is slightly bigger.. though I personally think 2 is enough
1 race per country in Europe is different then 1 race in US. US is slightly bigger.. though I personally think 2 is enough
Yah, like how we ruined Hitler's plan. Thanks by the way.
If they only do one grand prix in the Union here then they should only do one Grand Prix in the European Union too
Maybe 3 drivers/team and they split he races equally. So each driver gets 10 races?
Comments are closed.