World's Fastest Gamer winner Rudy van Buren has joined Red Bull as a Formula 1 simulator test and development driver.
The sim racing veteran, who has previously worked with the McLaren F1 team and Mahindra in Formula E, already has a strong relationship with Red Bull's world champion Max Verstappen.
They previously raced alongside each other as part of Team Redline, the hugely successful esports team.
It was back in 2017 that van Buren got his big break, winning the inaugural running of World's Fastest Gamer from a pool of 30,000 contestants. That earned him a place with McLaren for 2018 as one of its official simulator drivers.
It was a little later that he and Verstappen began competing alongside one another and even winning together in prominent sim racing competitions.
They finished second in the GTE category in the 2019 iRacing Petit Le Mans and later in the year they were leading the rFactor 2 24 Hours of Le Mans before technical issues ended the race early.

After an incredible 1-2 in qual saw us lead the @rFactor2 24 for 12 hours, technical issues forced a race red flag, we're really proud of the work that the whole team put in preparing the cars, our pace was super strong! 💪 Tx for all your support!!! 😍 pic.twitter.com/QTIyr54N2w
— Team Redline (@TeamRedlineSim) July 7, 2019
The pair shared a victory in the rFactor 2 Virtual Endurance Championship. Of all of the sim racing experiences the two have had together, that's the one that stands out to van Buren.
"I've had many sim racing moments with him over the years with Team Redline," van Buren told The Race.
"I remember one of the first races we did together he said that he was more nervous in the sim than he was for the real thing.
"One of the first ones he did was in rFactor 2 with an LMP2 around Silverstone and we won that race."

Well done to @RvBuren & @Max33Verstappen supported on pit wall by the awesome @Racer_D winning the @rf2VEC @SilverstoneUK 8 hours!! 💪🇳🇱🇳🇱🇳🇱💪
tx @fanatec @AkInformatica @SimLab_eu @F33Lgg !! pic.twitter.com/n9rfyw4XKH
— Team Redline (@TeamRedlineSim) April 6, 2019
The Race understands that Verstappen advocated for van Buren to get the role with Red Bull.
It is believed that van Buren is particularly good at replicating Verstappen's driving style on the simulator.
Although Verstappen is now dominating the 2022 F1 championship – winning nine of 14 grands prix so far and leading the standings by 93 points – he has not actually been completely comfortable with this year's Red Bull design, which does not suit his driving style.

Van Buren views his move to Red Bull as a major advancement in his career. Not just because he's with the team that's currently leading both championships in F1, but also because he will play a more pivotal role than he did in his previous teams.
"It's a step up in trust and in general there is more responsibility, more days and I'll be more involved in the big picture," van Buren said.
"My role is still a small piece of the puzzle, it's the guys on track and the engineers doing all the magic work.
"In 2018 after World's Fastest Gamer I was a part of the Formula 1 team at McLaren at the time, but it was always in the background. With Mahindra I was more at the front and now this is another step up.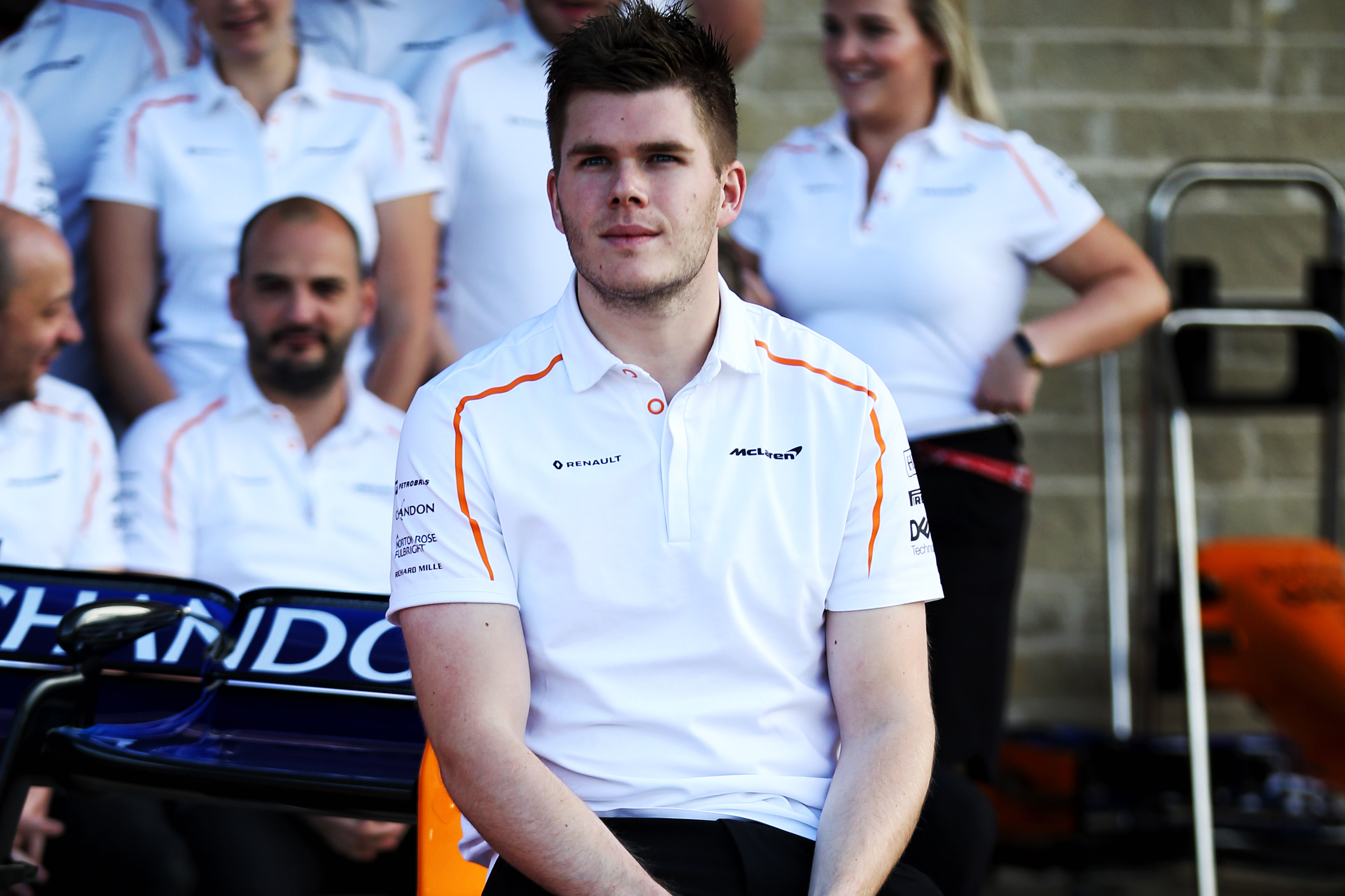 "With the sim getting more and more appreciation inside of Formula 1 teams, with all the developments, it has become more of an important thing inside the team.
"It's a career change after the three years of racing Porsches. But if a chance this good comes on the path then you have to grab it with both hands.
"It's one of the moments in life when you can say, 'I'm proud of this one'."
Outside of sim racing, van Buren and Verstappen had previously crossed paths when both raced in karts in Belgium. Their age difference – van Buren is six years older – meant they never raced together, but it was the first of many times that their careers in racing overlapped.
Despite the long-standing history between the two, van Buren stresses that his talents on the sim were a bigger factor in him landing his role at Red Bull than his connection with Verstappen (pictured together in 2018).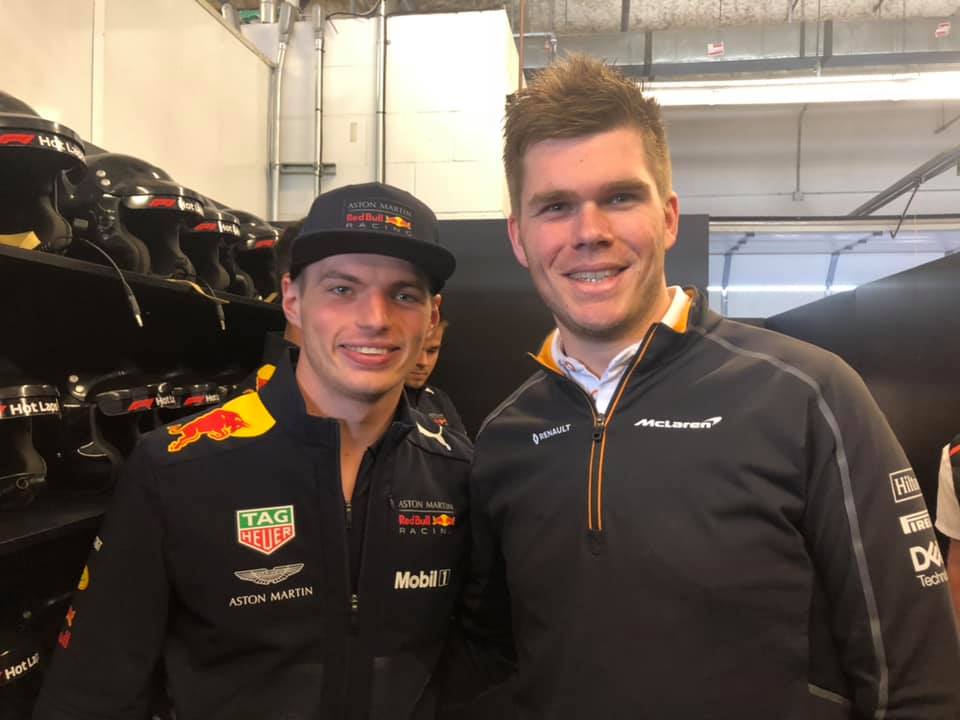 "I'm sure if he was against it then it would not have happened," van Buren admitted.
"And I'm sure it didn't hurt being inside the sim racing world together with him and knowing each other.
"But if my relationship was good and my work in the sim was not then I would not get the job. I think it's the whole package coming together."
As a simulator driver van Buren's role will be working from the team's base and working through run plans laid out by the engineers, offering feedback and helping the team with car set-up changes during race weekends and more general car development outside of them.
Last year Alex Albon served that role for the team, helping direct the team on the development of the RB18.
Albon exited those duties when he secured a Williams race seat for 2022, and his new deal with that team ends his long-standing Red Bull ties.
Van Buren does recognise that he and Verstappen have the same preferences when it comes to car handling characteristics.
"The set-ups that work for him in the sim come naturally for me from a driving style perspective," van Buren said.
"So that for sure doesn't hurt. The well known pointy front end is a thing I like as well."
However, he highlights that his role at the team is to help both Sergio Perez and Verstappen.
"With the testing that gets done in the simulator we work for both of the drivers," van Buren added.
"With the track support sessions we work for Sergio and for Max with what the drivers need, because my task is trying to make both drivers go quicker.
"So we work in all directions. This is not a fully one direction thing."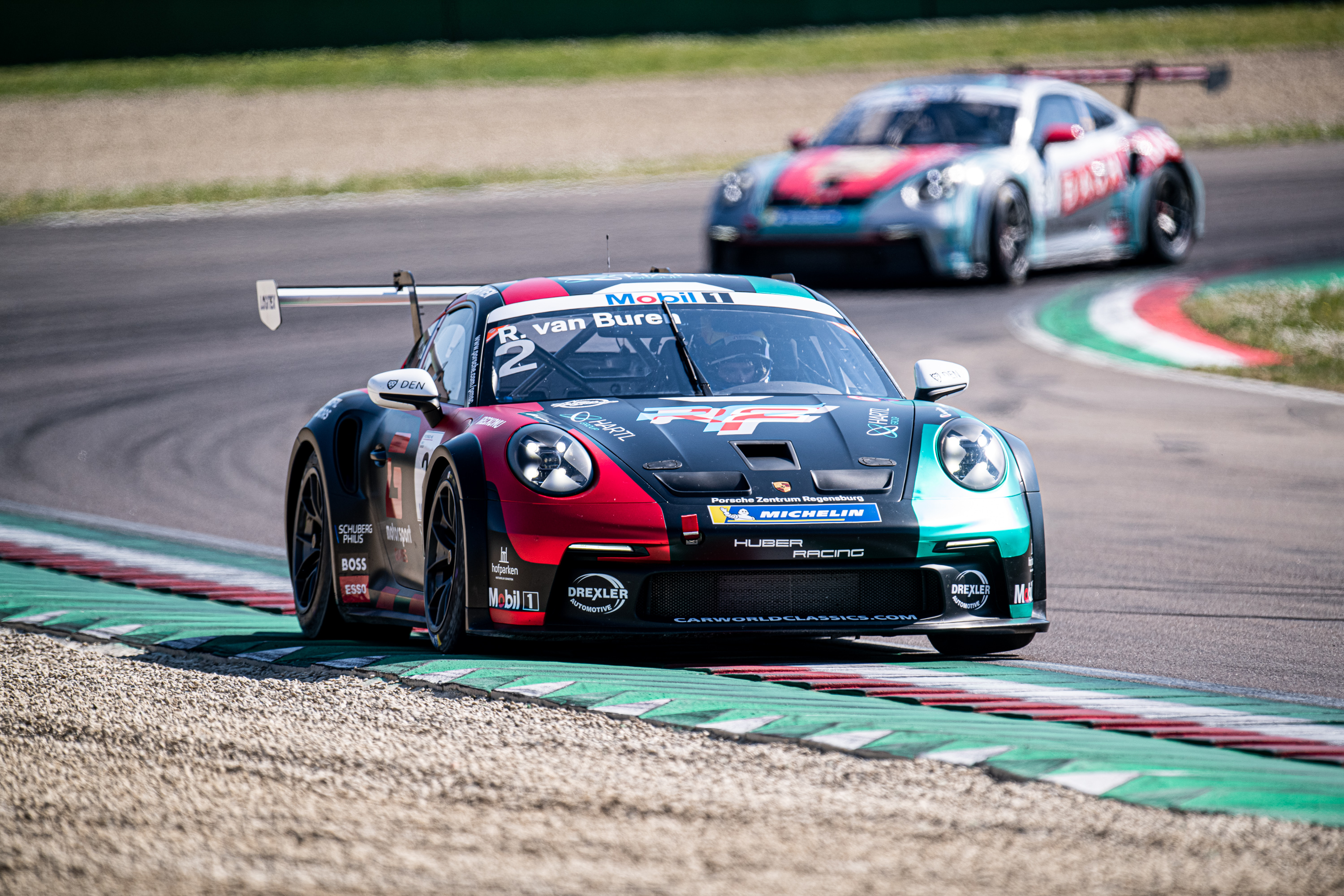 Outside of sim testing and development work, van Buren has been racing in Porsche Carrera Cup Germany and the Porsche Supercup.
Last season he was able to claim two podium finishes in the Carrera Cup and he stood on the podium at the Lausitzring this year.

Podium on home soil! 🇳🇱🏆 Rocket start to P1. Lead the pack a bunch of laps but just short on pace to hold on. I'll take it 💪🏻 pic.twitter.com/xhl99xYhE0
— Rudy van Buren (@RvBuren) July 10, 2021
His F1 duties will mean his time in Porsche Supercup comes to an end at the end of the year. He's still unsure whether he will continue in the Carrera Cup past 2022.
Alongside his time at Red Bull, van Buren is considering a switch to forms of off-road racing. He's expressed an interest in European Rallycross and even the Dakar Rally.
What is clear is that the 30-year-old still has a desire to make a name for himself in real-world motorsport as well as on the virtual side.
"There's different options and paths to walk," van Buren said. "Which one that will be I don't know and that's not a priority for this moment.
"First we finish this season and then we sit down in the winter and see how it's going to work out for next year and where we end up – if that's off-road or on the asphalt. Anything is up for grabs at the moment."
The Mercedes Formula 1 team has revealed Lewis Hamilton's car sustained a 45g vertical impact after his first-lap collision with Fernando Alonso in the Belgian Grand Prix
Mercedes' "massive swings of performance" and the "big question marks" the team has about its current struggles are making it difficult for the Formula 1 team to commit to its 2023 car concept with confidence
Alpine's 16-point haul at the Belgian GP wasn't its biggest since Esteban Ocon joined, but it was significant in its battle with McLaren for fourth in the constructors' standings – so is it a surprise he thinks it's the team's best during his time there?
Alex Albon rated the Belgian Grand Prix as one of his best Formula 1 drives yet. Edd Straw agrees – and explains why it showed the value Albon now brings to Williams
Ferrari has reiterated the "big question marks" it believes exist over Formula 1's budget cap and whether the FIA is capable of policing it robustly
The scale of its pace deficit to Red Bull in the Belgian Grand Prix was disconcerting for Ferrari, and its worry now will be the potential for it to happen again
The Race started in February 2020 as a digital-only motorsport channel. Our aim is to create the best motorsport coverage that appeals to die-hard fans as well as those who are new to the sport.