Charles Leclerc has 16 Formula 1 pole positions to his name, yet only five victories.
That tells the story of a driver enduring an old-school pain: that of being fast enough to run at the front yet not converting those situations into victories at the rate you'd expect in 21st century F1.
There was a time when such statistics would be less eye-catching. Reliability rates were poor and the correlation between race and qualifying pace wasn't so close, making it easier to rack up the pole positions without the accompanying wins.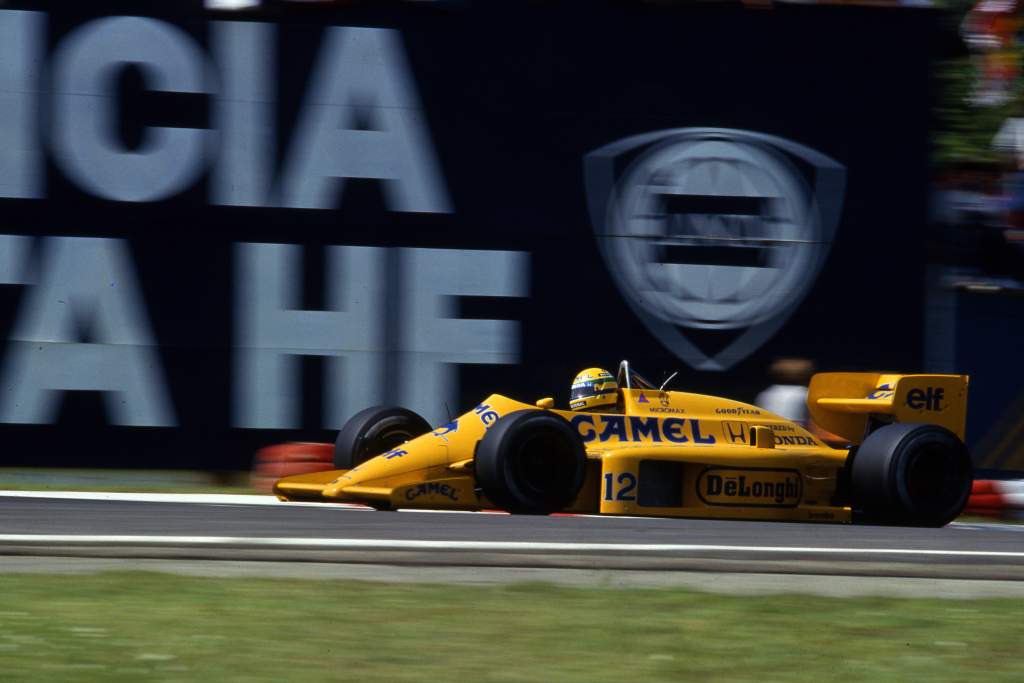 The classic example is Ayrton Senna, who at one stage early in 1987 had 16 poles and just four wins to his name thanks to Lotus machinery that was stronger in qualifying than in the race. This was largely down to the performance profile of the Renault turbo engine in 1985 and '86.
Senna improved that strike rate with machinery that was better on race day in later years, but still ended up with 'just' 41 wins for his 65 poles.
But Leclerc's current ratio of five victories to 16 poles is the second-worst of the 51 drivers who have qualified first five or more times in world championship history.
The identity of the driver who is worst off is telling. Chris Amon took five pole positions yet failed to win a single world championship race – giving him a mathematically problematic ratio of 5:0.
The New Zealander excelled for Ferrari from 1967-69 but was constantly let down by reliability problems.
His most notorious season was 1968, when he retired while dominating races three times. You can make a strong case that he would have been the worthy world champion that season, despite only finishing 10th in the standings.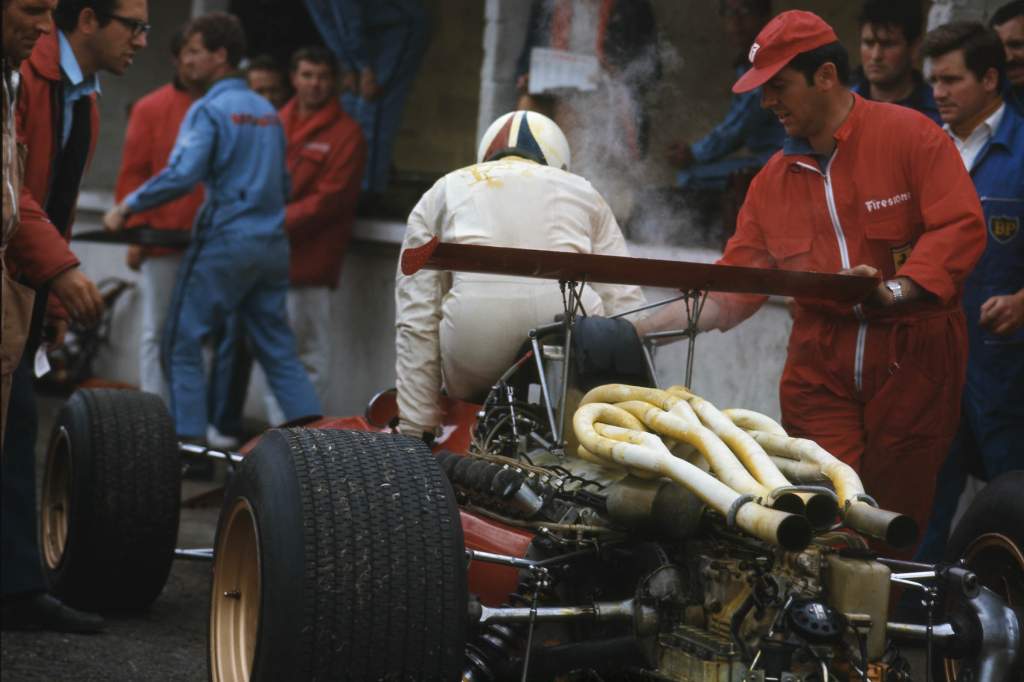 The comparison with Amon is one that should give Leclerc pause. Largely, it's down to the machinery and a driver of great ability being let down time and again by his equipment.
But there were occasional errors along the way, with Amon infamously tearing off his own visor at Monza in 1971 while potentially on the way to victory for Matra. That was not a driving error, but still was within the control of the driver.
Leclerc has had his mistakes as well, albeit nothing as bizarre as that. But there have been many races he could or should have won that slipped from his grasp through no fault of his own.
That trend started in the 2019 Bahrain GP, the first he started from pole and where dropping a cylinder led to him dropping from first to third in the closing stages.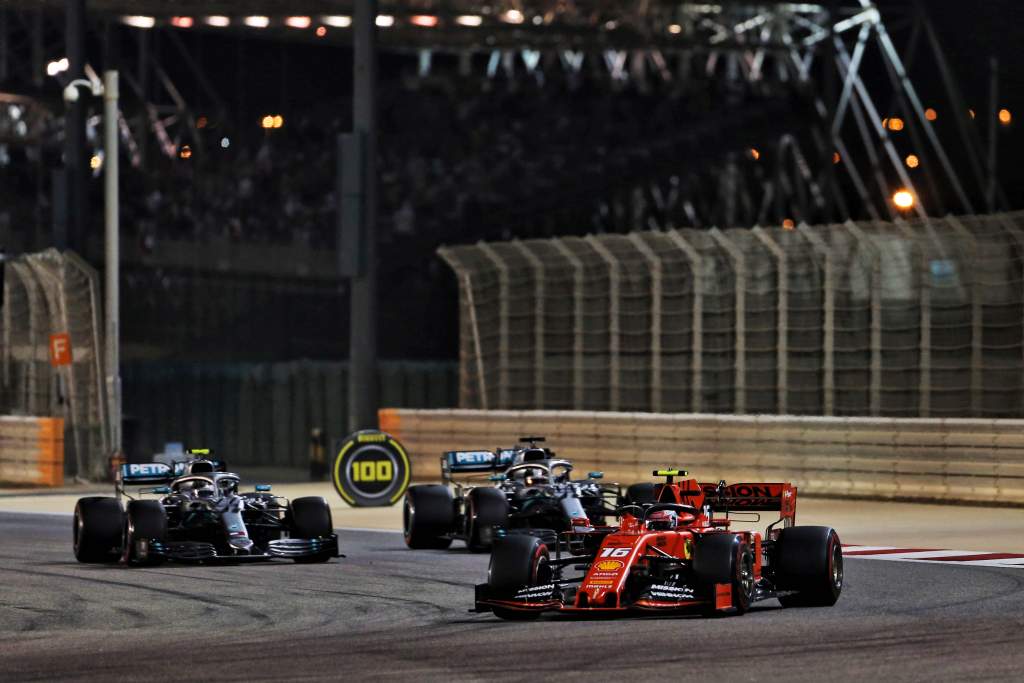 He also lost that year's Austrian Grand Prix after starting on pole position thanks to not defending robustly enough and losing out to Max Verstappen's controversial late pass. He started up front in Singapore and Russia too, where Ferrari's strategy stymied him, and in Mexico a two-stop strategy failed.
In 2021, his infamous Monaco Q3 crash didn't deny him pole but caused damage to the left-rear corner that wasn't detected until he headed to the grid on race day, while the car was never fast enough to have held onto the lead after starting at the front in Azerbaijan.
Of Leclerc's seven pole positions this year, he's converted just two into victory – in Bahrain and Australia.

In Miami, Verstappen was quicker on race day, while in Spain a failure of the MGU-H and turbocharger robbed him before poor strategy struck in Monaco. Add to that the engine problem in Azerbaijan while in a good position to beat Verstappen and that's a run of three consecutive races he could – and should – have won from pole.
His 16th pole position came at Paul Ricard and can be pointed to as the one time Leclerc hasn't converted first on the grid into victory thanks to an in-race driving error (although the Monaco 2021 failure was caused by his qualifying mistake). There, it was a simple case of pushing a little too hard while trying to mitigate time loss to Verstappen after the Red Bull driver had pitted, and getting caught out.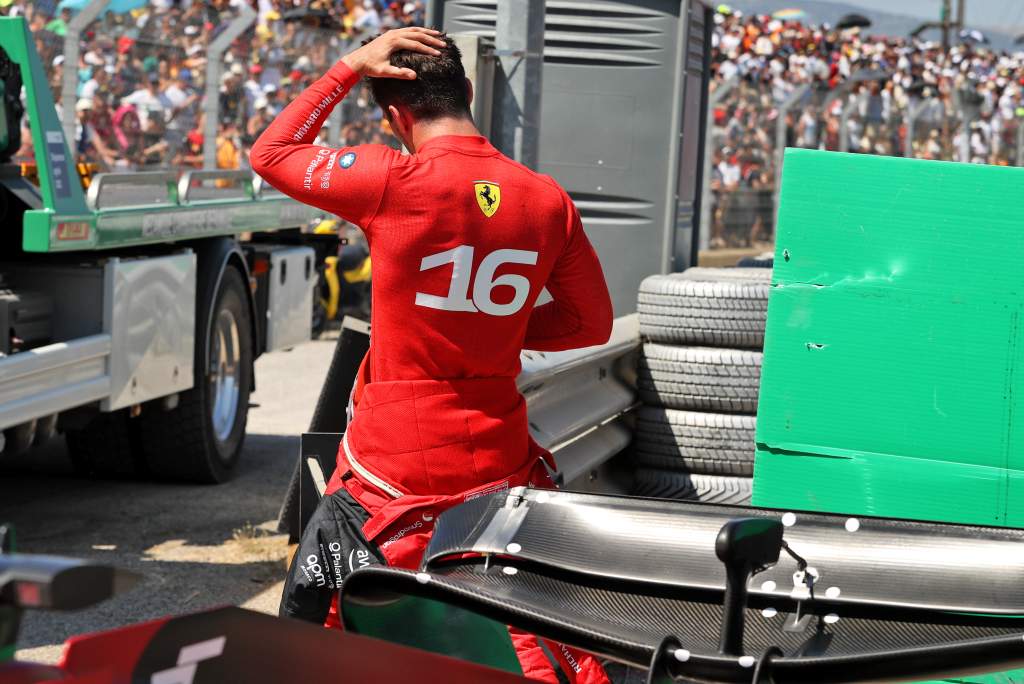 There are several lessons from this. First and foremost, Ferrari has shown itself to be woefully ill-equipped for a world championship tilt despite producing a strong car. That's something Leclerc, a driver who unquestionably has the speed to win world championships but ideally needs to iron out the mistakes given he's made two costly in-race errors this year, needs to keep a close eye on.
If Ferrari doesn't sharpen up there will be plenty of other teams who would take him, although his current employer has got time to iron out the kinks given he's under contract until the end of 2024. Leclerc only needs to look at Amon's career to realise that a team that isn't up to it can cost you even when you are performing at a high level.
Yet there's another warning from Amon's career. He walked away from Ferrari in the middle of 1969 – a season when the Ferrari 312/69 largely proved uncompetitive but he nonetheless could have won two races without reliability problems.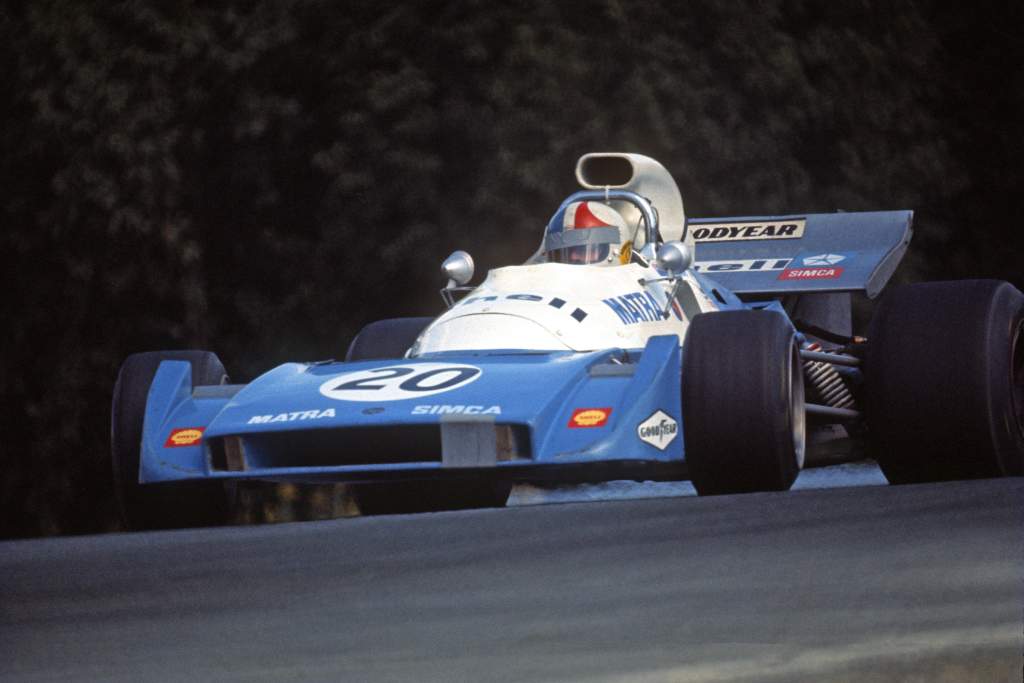 But his subsequent career was not more successful, although with Matra in '71 he lost that shot at victory at Monza and, most painfully, suffered a puncture while dominating the French Grand Prix.
Had Amon stayed with Ferrari, there's every chance he would have won races in 1970 – Jacky Ickx and Clay Regazzoni did – although it wasn't until 1974 that it was truly in a strong position to challenge for the world championship.
The lesson there is only to jump ship if it's to a genuinely stronger team, and that means there will be few viable alternatives for Leclerc.
But the very fact that Leclerc's record is so unusual in F1 today – Lewis Hamilton, for example, has a 1:1 ratio of 103 wins and poles, Sebastian Vettel isn't far off with 57 poles and 53 wins and Verstappen has just 16 poles for his 28 victories – suggests that it won't go on forever.
If Ferrari and Leclerc made the most of their opportunities this year, they would have won at least three more races, perhaps even as many as six extra by the most generous possible count.
That doesn't only show how much has been lost, but also what might be possible for Ferrari and Leclerc if the team can get its act together in the coming years.
Leclerc will have to decide whether he considers his pole/win stat disparity a sign of the glories to come, or a portent of doom, if he does get to the point where he's evaluating his Ferrari future.
Max Verstappen set an untouchable pace to end second practice for the Belgian Grand Prix comfortably ahead of his 2022 Formula 1 title rival Charles Leclerc
Audi's 2026 engine project will mark the first time it has raced in Formula 1, but it has, by extension, competed in grand prix racing previously. Mark Hughes explains that history
Four-time Formula 1 world champion Sebastian Vettel thinks McLaren should bear the brunt of the blame for not extracting former Red Bull team-mate Daniel Ricciardo's full potential during his time there
Formula 1 title rivals Max Verstappen and Charles Leclerc will both serve engine-related penalties at the Belgian Grand Prix, with…
From drivers fighting for their Formula 1 futures to teams that need the rest of 2022 to go better than it has so far, we look at those under the most pressure as the second half of the season kicks off
There are a host of circuit-specific changes from Formula 1 teams for the first race after the summer break, the Belgian Grand Prix – but Mercedes and McLaren have the biggest range of upgrades
The Race started in February 2020 as a digital-only motorsport channel. Our aim is to create the best motorsport coverage that appeals to die-hard fans as well as those who are new to the sport.