Amid Formula 1's growing popularity, the Sauber-run Alfa Romeo team is a good case study for sponsor appeal, with a total of 32 new partners joining the team so far this season.
Twenty-six of those have 'official partner' status, with the other six split between suppliers (ASSOS, Ferrari Trento and Protech) and technology partners (Rosler, EOS and SAP). Amid that talk of F1 being in a new golden era in terms of interest and investment, Alfa Romeo has been very busy.
You might wonder why a team with so many sponsors is still operating under the cost cap – perhaps by as much as $10million given the recent increase to tackle inflation and rising costs. But quantity of sponsors doesn't necessarily correlate to overall income, partly because not all partnerships are outright cash deals, partly because the team has a couple of non-profit partners in charity partner Save the Children (a deal agreed in 2019) and PATH, and partly because some partnerships are service-based.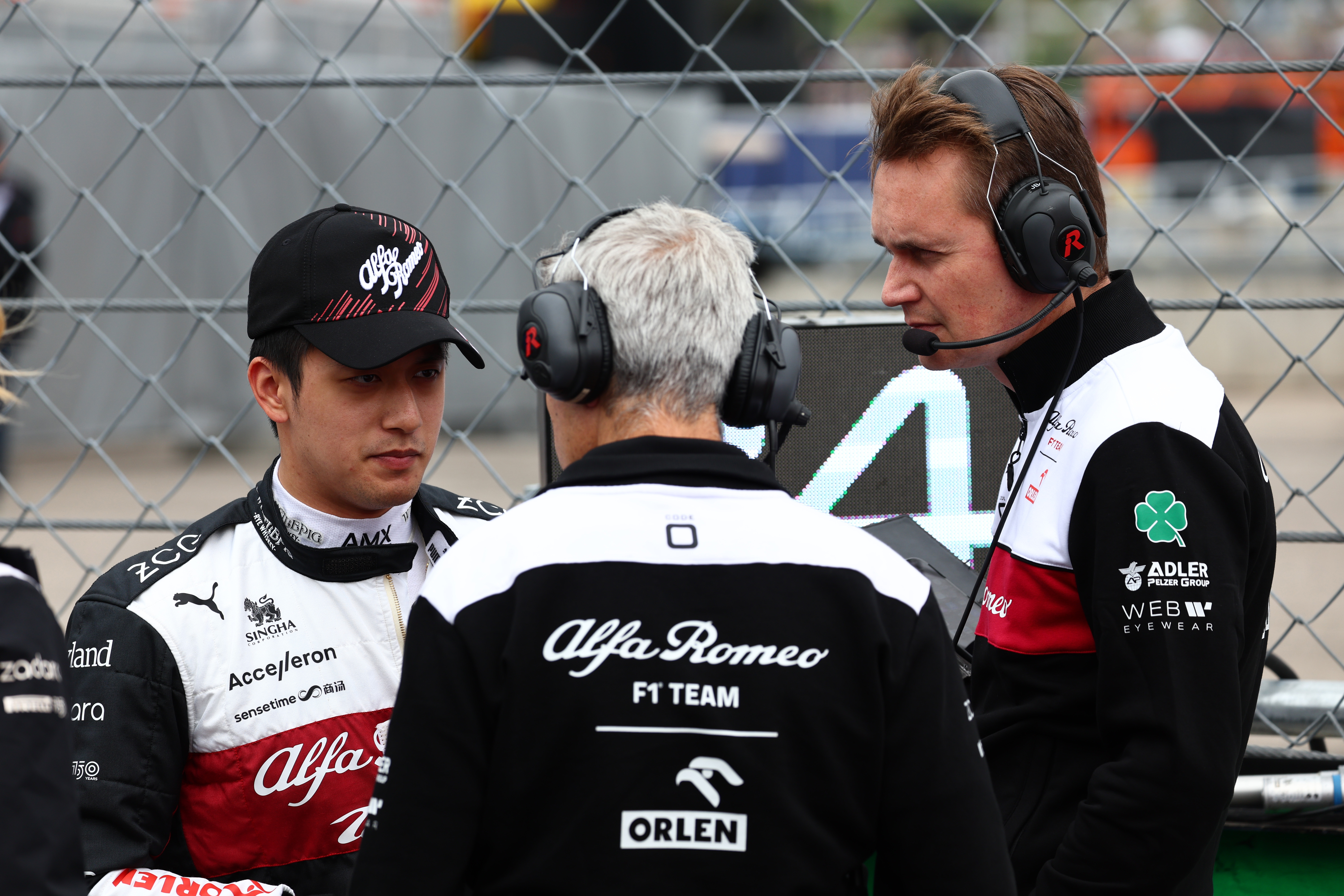 What's more, while there was a time in the manufacturer era early in the century when there was an unofficial accord that nobody would offer space on the car for less than $5m, things are very different today.
But it is a sign of the level of interest there is in F1, as is the fact that guest passes and paddock club slots are currently at a premium. And Alfa Romeo's portfolio of new partners includes the more traditional technology partners and companies such as Rebellion Timepieces, as well as the kind of cryptocurrency and metaverse companies that have become popular in F1 and other championships/sports recently.
So why has Alfa Romeo been so prolific in acquiring sponsors? There are a number of factors at play, which includes the arrival of Zhou Guanyu – China's first F1 race driver – and the growing popularity of F1 around the world.
"It's a combination," said Alfa Romeo team principal Frederic Vasseur when asked about the reasons for the influx of new partners.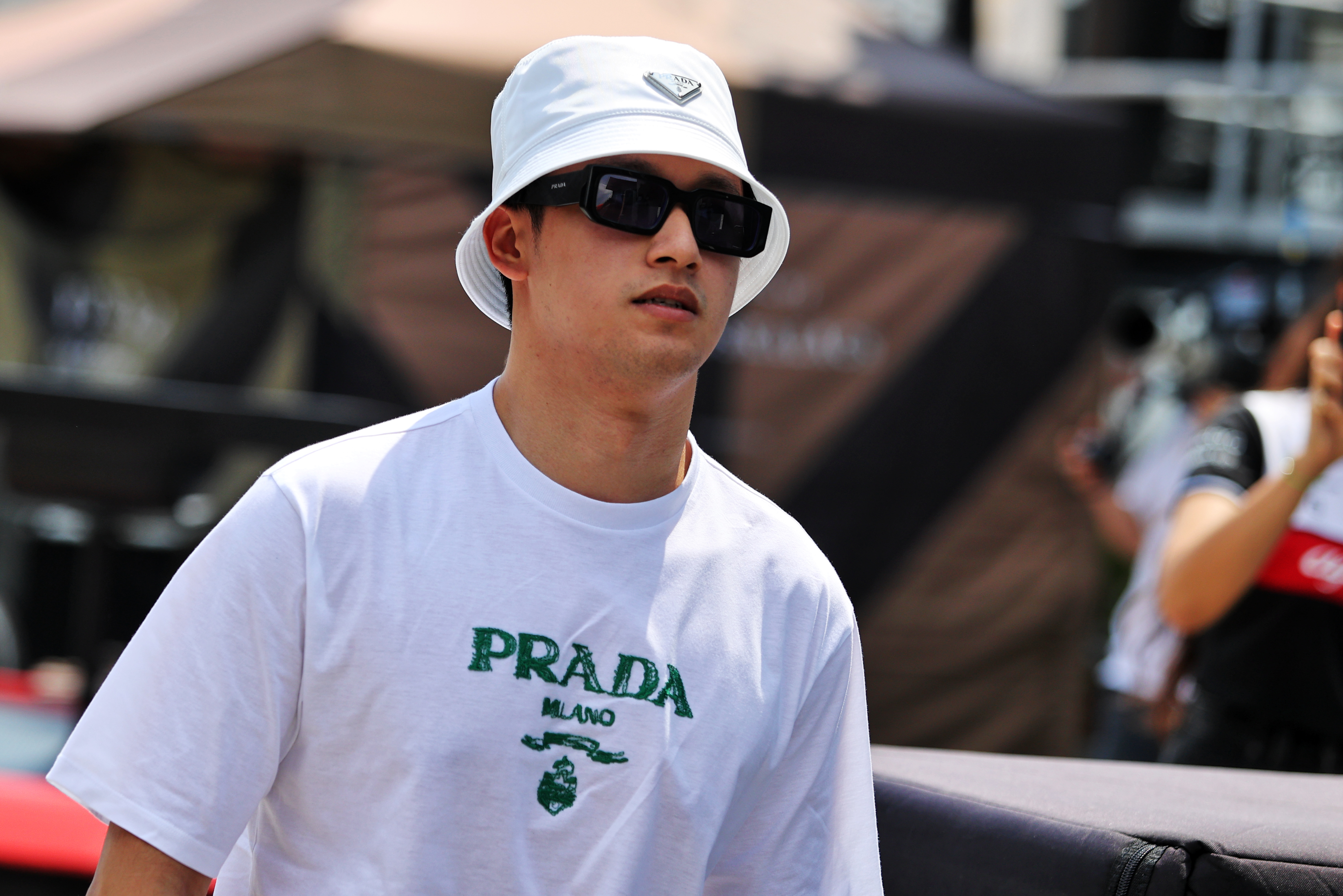 "For sure we have the Zhou effect and we have been able to attract new sponsors because Zhou is there.
"But I would say that it's not too many Chinese partners. We had more European companies who want to develop something in China than Chinese companies who want to join F1.
"We signed our first Chinese sponsor [during the season] recently, which is a good step. But as long as you don't have the race in China it's difficult.
"The main effect is F1 going up everywhere, for everybody so the impact is bigger. We have a decent number of new US sponsors."
The first new Chinese sponsor Vasseur refers to is Sensetime, a Hong Kong based AI software company. It joins Chinese dairy company AMX, which was announced as a partner before the start of the season, in the team's portfolio.
It's also important to note that F1 brought in Beijing-based computer manufacturer Lenovo as a sponsor for 2022. While Lenovo has been a sponsor in F1 before with Williams and McLaren, its return was primarily down to the arrival of Zhou. So while Zhou hasn't instantly brought countless Chinese companies into F1, his presence has a clear impact, one that will be augmented by the planned return of the race in Shanghai next year.
Interestingly, Vasseur also pointed out the growing interest among American sponsors. In the past, the interest from the US was more for B2B reasons, but the popularity growth of F1 in the country that is credited to the effect of the Netflix Drive to Survive series means that more companies from that part of the world are now interested in the B2C possibilities of F1.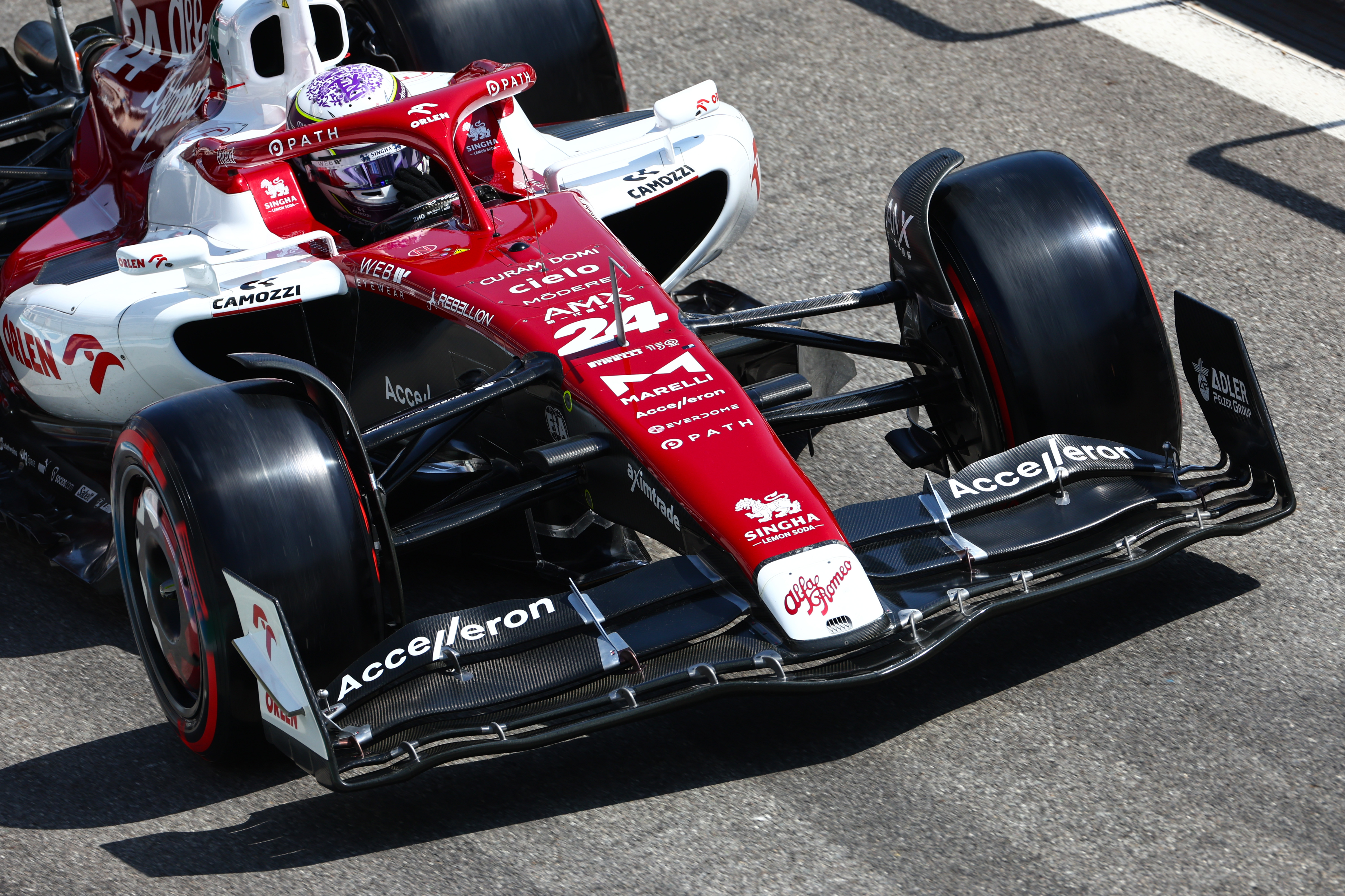 This is because, as Vasseur puts it, "now we have a new generation [of fans], much younger and that is a big help".
This is a good indicator of the health of F1 and the boom in popularity that's also reflected in the viewing figures and sky-high attendance figures.
Crucially, it also shows that a team such as Alfa Romeo that failed to finish higher than eighth in the constructors' championship from 2014-2021 can now find the right portfolio to develop itself into a stronger team. Even if the average value of its partnership isn't as high as many of its rivals, prior to the new Concorde Agreement, the introduction of the cost cap and the explosion in interest in F1, a team like Alfa Romeo was struggling to find these kinds of deals.
With his recent form, two-time Dutch Grand Prix winner Max Verstappen has shown just how much of a difference the driver can make. But can you name every F1 driver to be his team-mate – as well as those who were team-mates to his father Jos?
Many questions need to be asked of Alpine – some of which it might not care for – in the wake of its catastrophic handling of Oscar Piastri's 'contract'. The only silver lining will be ensuring it can never happen again
Ferrari team principal Mattia Binotto has criticised the penalty Carlos Sainz was hit with for an unsafe release as "very harsh", arguing that both the car's release and the way it was driven to avoid endangering the McLaren pitcrew were safe
Mercedes was placed in an impossible situation by the late-race safety car but defeat at the Dutch GP was always likely inevitable as Mark Hughes explains in his post-race analysis
Both an oddity and a pivotal moment in the race, Yuki Tsunoda's Dutch GP retirement warrants a closer look. Here's what we've learned
McLaren Formula 1 driver Daniel Ricciardo has spoken to both his 2023 replacement Oscar Piastri and Piastri's manager Mark Webber – and is "glad" to have done so
The Race started in February 2020 as a digital-only motorsport channel. Our aim is to create the best motorsport coverage that appeals to die-hard fans as well as those who are new to the sport.