It took Formula 1's long-held ambition of establishing a greater foothold in the USA a while, but it seems that moment is there with the impact of Netflix's Drive to Survive and the expansion to three US races from 2023.
Inevitably this movement has caused IndyCar fans to weigh in on what that might mean for their series, and for the media to canvas the teams and drivers on their opinions.
So far those opinions in the IndyCar paddock have ranged from 'F1 is a threat to IndyCar's growth', to 'it doesn't matter because two of those three races occur after IndyCar's season, and a bigger F1 following is likely to turn more people onto IndyCar TV coverage or attending races than it will take away'.
It certainly didn't help bring the fans of the two series together when Liberty Media's president and CEO Greg Maffei declared the Miami F1 TV coverage would be better than that of the Indianapolis 500, driving a wedge further in at a time where the debate was in the news constantly.
At the Indy 500, The Race sat down with Mark Miles, president and CEO of the company that owns the IndyCar Series and the Indianapolis Motor Speedway – Penske Entertainment Corp – who also attended Miami and hosts Liberty representatives at Indy relatively often.
So what does IndyCar think about the expansion of F1 in the US?
"I guess the first thing is, they're simply doing what they said they'd do in 2017," Miles told The Race.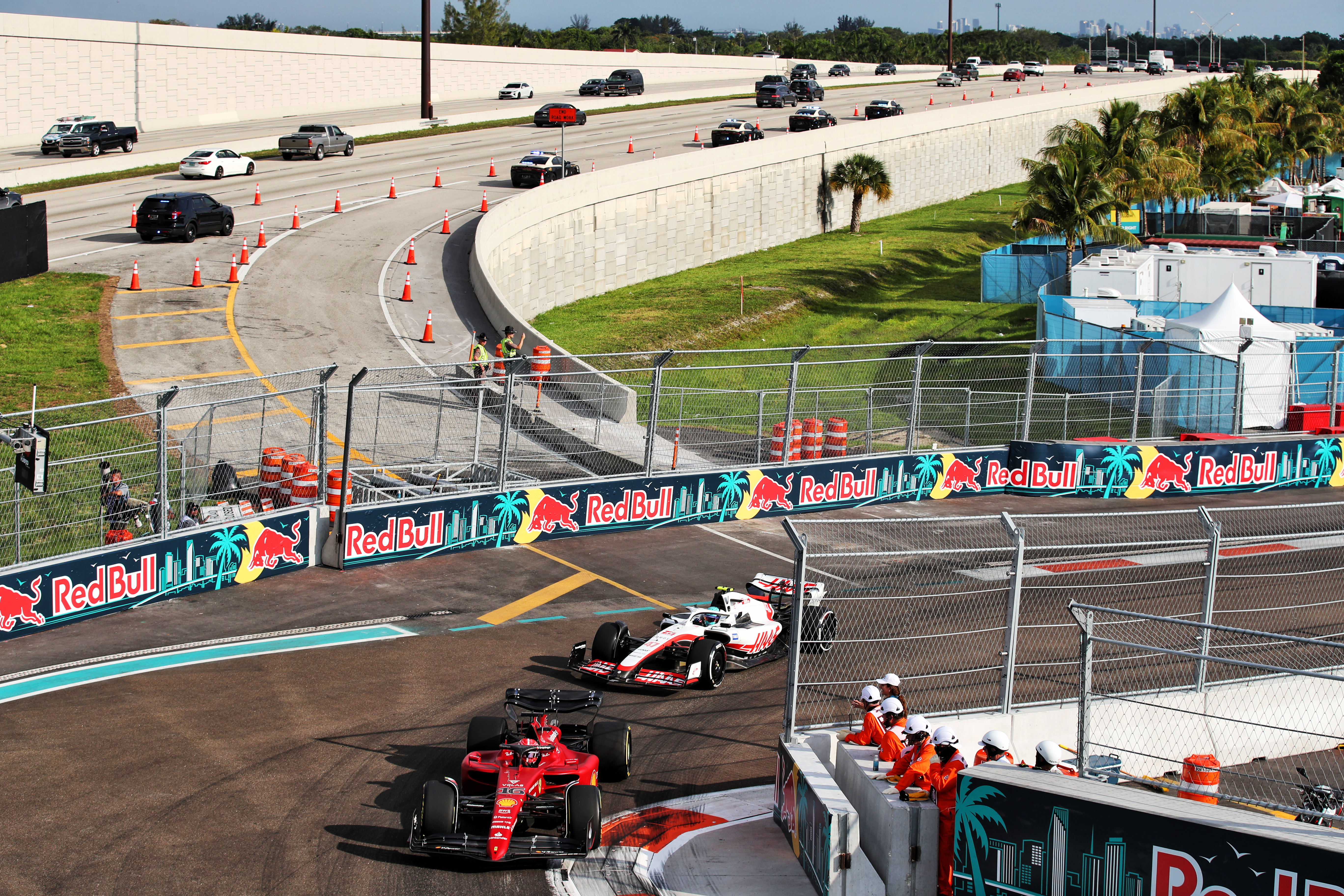 "I think one of Chase's [Carey, former CEO of Liberty Media] first pronouncements, when asked about the US market, was their ambition was to have three races. At that time it was interesting that it was Miami, New York and Vegas.
"And they've stayed the course and now they can announce they'll have three including Vegas next year.
"You didn't ask this question, but I do think that is helpful to us. More success in open-wheel racing is only going to lift us and I think frankly, our momentum over the last few years couldn't have been anything but helpful to fulfilling their aspirations for these three races."
Miles adds that sometimes F1 and IndyCar are in competition, but he says the two series work together on a number of projects, too.
"Competition is good too. Everybody digs deeper and improves faster," Miles added.
"I think it's a good thing.
"The reality is that I think it's pretty widely known that Liberty Media was one of the finalists to buy this whole company [in 2019/20].
"And so we spent a lot of time with Greg Maffei, to Chase and his team. And still stay in close touch.
"I saw Greg in Miami, then I saw him recently at a sports conference and it's very friendly.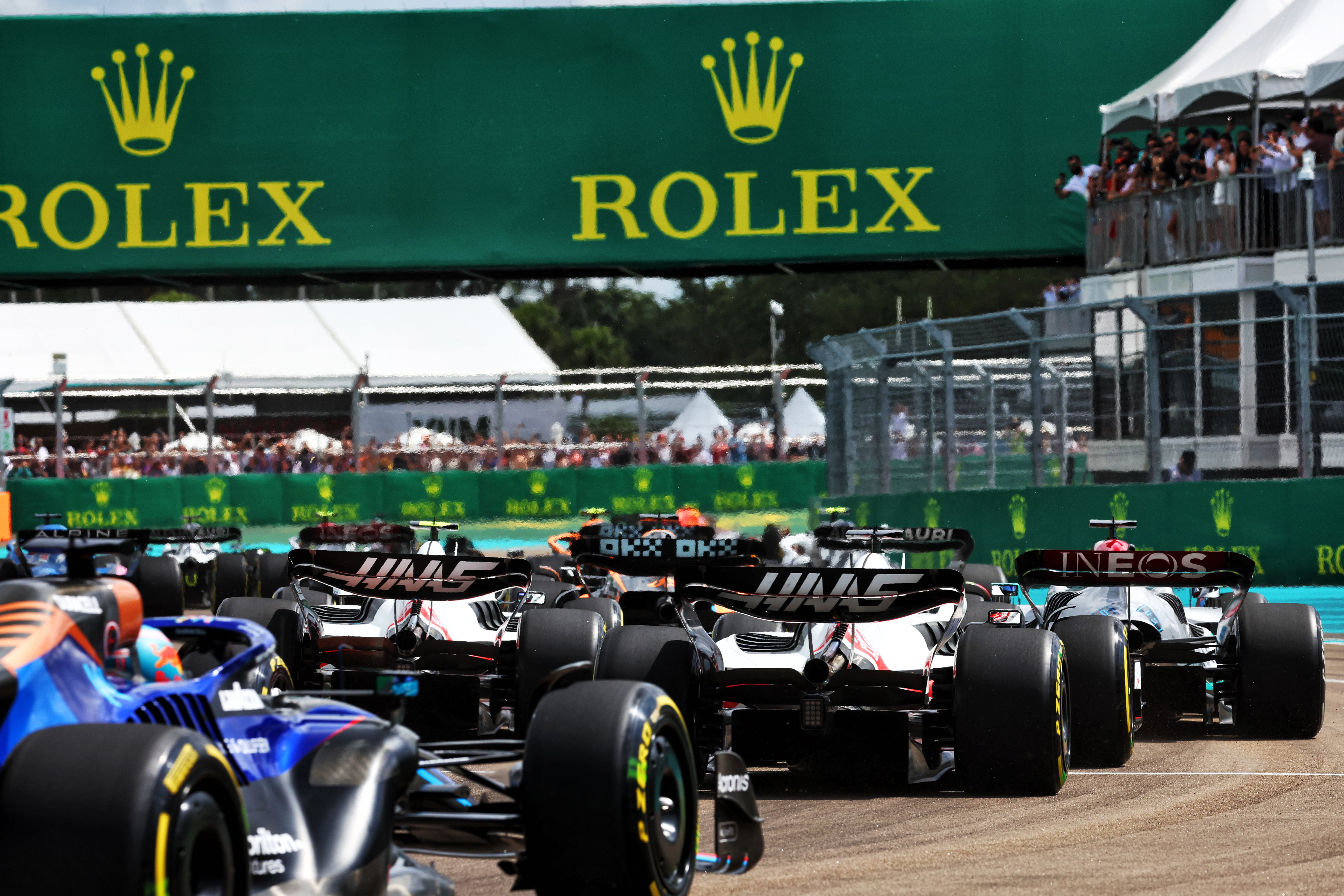 "So we'll learn from each other and we'll compete sometimes, and we'll help each other sometimes. We've had conversations, for example, deeper in the organisations about sustainability, what they're on, what they're thinking about, what we're thinking about.
"Again, it's sort of sharing best practices."
He adds: "I just don't see us as a head-to-head competitor. It'd be different if they said their ambition was to have 20 races here. But I don't think that's on the cards for them. And they acknowledge that because of their own strategic imperatives."
The cross-pollination between F1 and IndyCar is probably more extensive than people think.
For example, IndyCar president Jay Frye is on the FIA single-seater commission so rubs shoulders with many personalities involved in F1 regularly.
Although there's a train of thought that there can be too much motorsport on and if there are races taking place one after the other, it might be tough to sustain audiences, Frye is a motorsport fan at heart and sees advantages in that with his "high tides raise all boats" analogy.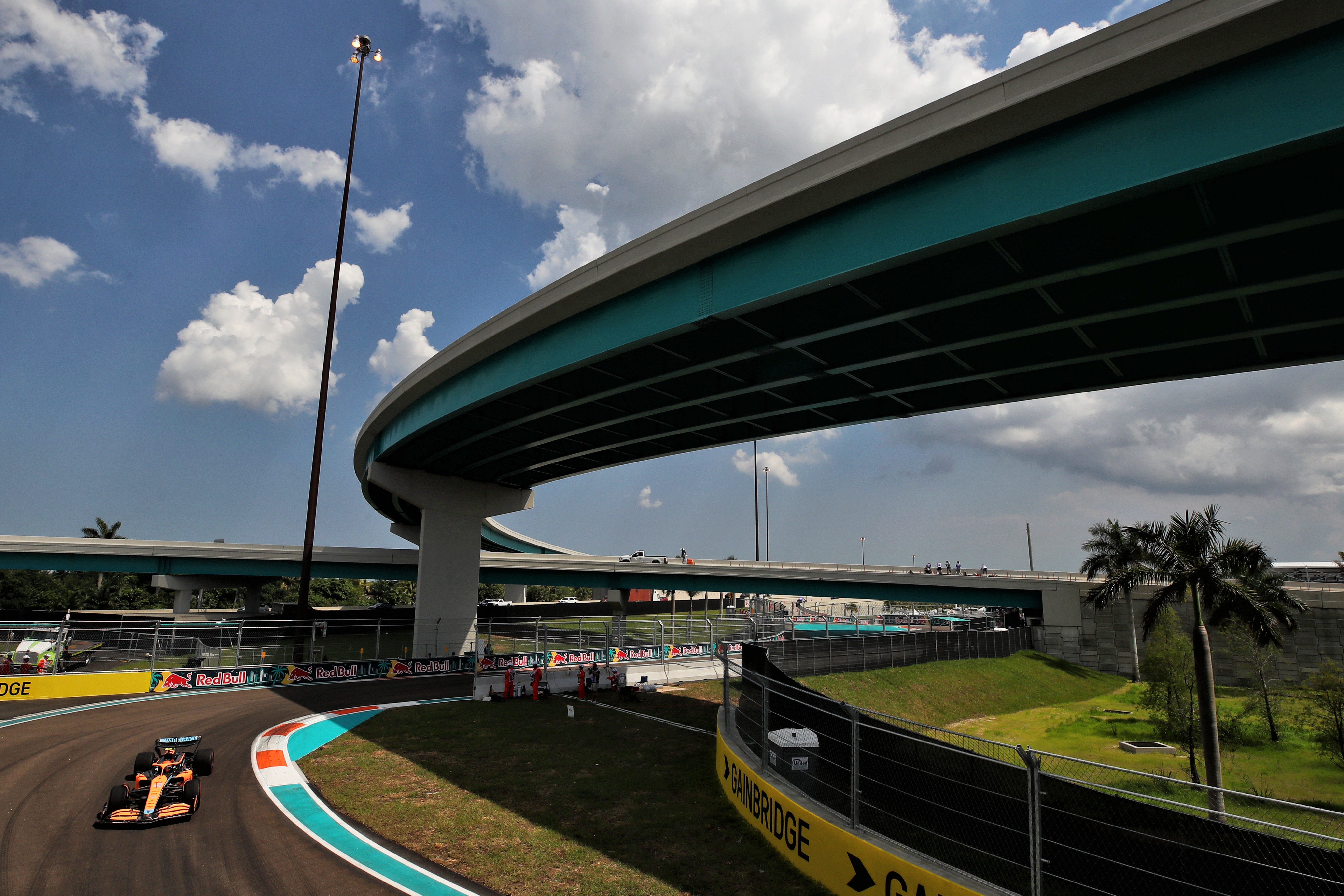 "I've got to know all those guys [on the single-seater commission] really well, over a number of years," Frye told The Race.
"Great group of people, they do a great job.
"I'm one of those [who think] high tides raise all boats.
"I'm a motorsport fan, I watch all of it. I think there's lots of people that are like that. So, when they're on in the morning, sometimes we go right after them, even though it might be on different networks. If you're a motorsport fan, that's pretty cool. Right?
"You've got a day full of racing.
"So, from my personal perspective, again, they're good people. There's things that we go back and forth on to help learn, there's things that we do that they are interested in, and we help them with their show and vice versa. So, to me, it's been a great relationship."
Where that 'great relationship' might have been misrepresented slightly is in Maffei's comments before the Miami GP.
"If any of you watch the Indy 500, and I'm certainly not biased against it because we are investors and owners in the team that won the Indy 500 last year, but look at the difference in the coverage and how strong the F1 coverage is versus the Indy 500 coverage," Maffei told Bloomberg.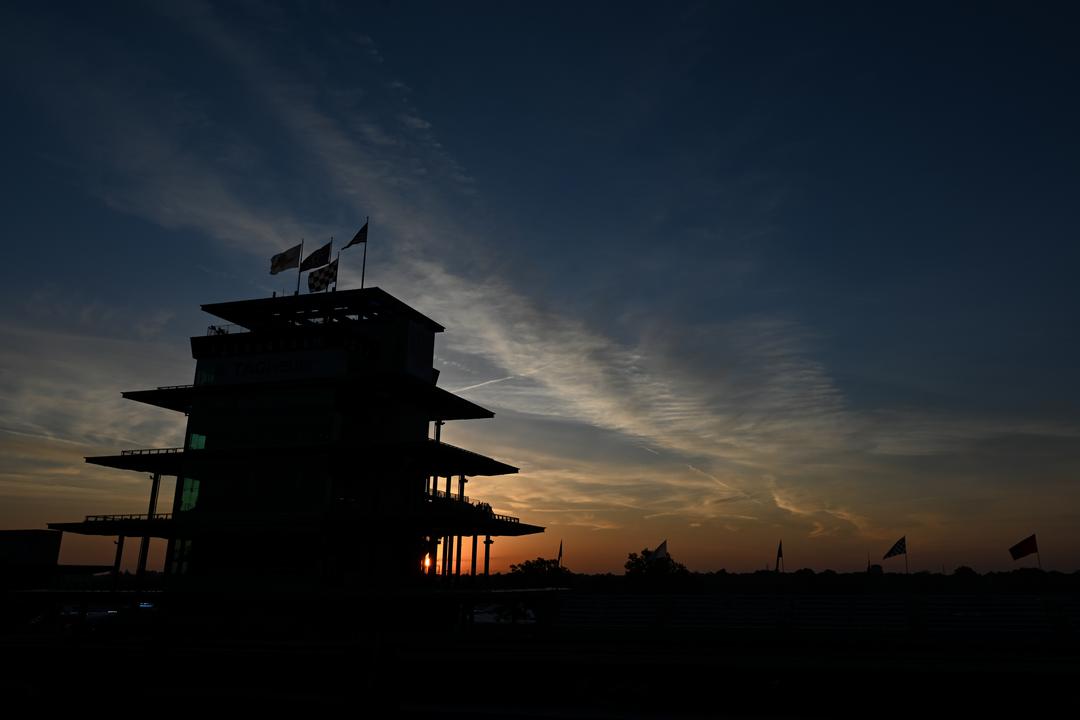 "I think you'd walk away thinking the F1 experience on television is a way better experience."
After seeing Maffei twice after those comments and discussing them with him, Miles was able to explain to The Race his thoughts on what was said.
"I saw him in Miami and said, 'Hey, what's up with that?'," Miles says.
"And he said, 'Look, I'm not dissing the 500, it's a great race, we loved having a car that won it, I just think it's a fact, if you look at the coverage over here and you put it side by side with the 500'. He didn't think there's any comparison.
"I said, 'Well, let's compare'.
"Honestly, people say things, but I challenge anybody to look at – I'm not dissing [FOM] or their coverage here. I think they're great aspects of it.
"But it's hard to improve on NBC's coverage of 500. It may not be exactly the same. It isn't exactly the same for all the IndyCar races.
"But he picked the wrong one when he picked the 500 as the basis of comparison."
The Miami race TV coverage was criticised by fans for missing overtakes or on-track battles in favour of less exciting ones, and switching to crowd reactions to events happening on track instead of sticking with those on-track pictures.
However, broadcast on ABC – which is free-to-air for most people in America – it drew the largest US TV audience for an F1 race with an average of 2.7million viewers.
That's still below the Indy 500's 5 million-plus, but represents a huge number for F1.
Having watched both, the Indy 500 coverage offers fewer statistical insights and things such as visor cameras, but the general broadcast was far better than what the Miami GP offered. Even with fewer resources in both people and capital over the course of the season at least.
I'm sure this debate will resurface, but IndyCar and F1 seem happy to work together and happy to distance themselves when appropriate.
There certainly doesn't seem to be any animosity on the IndyCar side. "High tides raise all boats."
Ferrari's Charles Leclerc led Red Bull's Sergio Perez in the second F1 practice of the Azerbaijan GP weekend in Baku
It's almost six years since Formula 1 first raced on the streets of Baku, but how much do you remember about the inaugural race?
Red Bull Formula 1 driver Sergio Perez led the way in the opening practice session of the Azerbaijan Grand Prix at the Baku street circuit
After an expectedly stagnant Monaco Grand Prix, Formula 1's development race has fired back into life at the Azerbaijan Grand Prix with the majority of teams bringing new parts for the Baku weekend
Alpine has added an extension to the radiator intake area of its Formula 1 sidepods for the Azerbaijan Grand Prix. Ex-F1 technical director Gary Anderson explains the change
Formula 1 world champion Max Verstappen says a driver salary cap would be "completely wrong" and would also "hurt all the junior categories"
The Race started in February 2020 as a digital-only motorsport channel. Our aim is to create the best motorsport coverage that appeals to die-hard fans as well as those who are new to the sport.