If you search 'Horner' on any social media platform, the results will range from one end of the scale to the other in terms of how complimentary they are but each has a common characteristic.
From describing him as "obsessed" with Lewis Hamilton to the most "overhated" person on the grid, each response is passionate, emotive and not a subject anyone feels apathetic towards.
Those who watch Formula 1 or consume media around the sport will have their opinion about the 48-year-old boss of Red Bull.
Some adore him and some despise him but in the theatrical world of modern Formula 1, his part is invaluable to the sport's owners.
Horner joined F1 in 2005 when he became team principal of the newly created Red Bull Racing. He did so at the age of 31 making him by far the youngest team boss on the grid and younger than six of the current drivers on the grid.
Since joining Red Bull, he has brought them four Constructors' titles and five Drivers' Championships whilst making them one of the top teams in the sport. Constructors can often be moulded in the image of their team principal and nowhere is that more true than at Red Bull.
The team pride themselves on being the mavericks of F1. They are loud, unapologetic and willing to use any trick in the book if it achieves their goal of being the best. These are also qualities and personality traits that Horner possesses.
While Horner's divisive personality was always there, it was not until they started winning with Sebastian Vettel that he had a leg to stand on.
For those that despise Horner, in particular in regards to his frequent media appearances, there is one aspect they seem to miss: everything he does and says is calculated.
When Aston Martin 'copied' Red Bull's design earlier this year, you can be sure that Horner had some input in lining the team's pit wall with green cans of Red Bull. When he is handed the Sky Sports F1 mic, he already knows exactly what he will say and how he will say it.
His latest appearance on F1's Beyond the Grid is the perfect example of this. Away from the boisterous atmosphere of an F1 race, he was allowed more time to consider his answers and did so at every opportunity.
Horner's way of using words as a form of manipulation is most prevalent when he discusses 2021 Abu Dhabi and afterwards you are left thinking that maybe he does have a point after all.


The reality is, for the past eight years, this is a technique that Red Bull and Horner have needed.
If this was a Star Wars movie, in Horner's mind he would be the one drawing the green lightsaber and the masked figure striding towards him would be Toto Wolff. The Mercedes-Red Bull rivalry is almost poetic in its nature.
One is a well polished machine that churns out results to a degree that gives them an air of invincibility while the other is the scrappy underdog, forever wanting to take it down to the trenches where the playing field may be a little more even.
We have seen this on display over the last eight years. If Mercedes unveil a part they had been working on that pushes the limits of the regulations, it is Horner and Red Bull that protest.
If Wolff is speaking directly to former race director Michael Masi, it is Horner who is barging in to have his opinion heard.
Since Liberty Media's takeover in 2017, the sport has shifted ever closer towards the entertainment industry (whether people like or not) and Horner and Wolff's rivalry represented the perfect USP.
In 2021, Horner got what he had been dreaming of: a Toto Wolff who was under pressure. The Austrian used to be like an older brother, holding his arm to Horner's head while he was swinging, but last season the dynamic shifted.
The usually calm and collected Wolff got a little hot under the collar and his composed self went missing on a few occasions.
Smashing headphones onto the desk, angrily gesticulating at the TV camera and the now infamous "No, Michael, No!" outburst. Horner, or "windbag" as Wolff labelled him, had got him.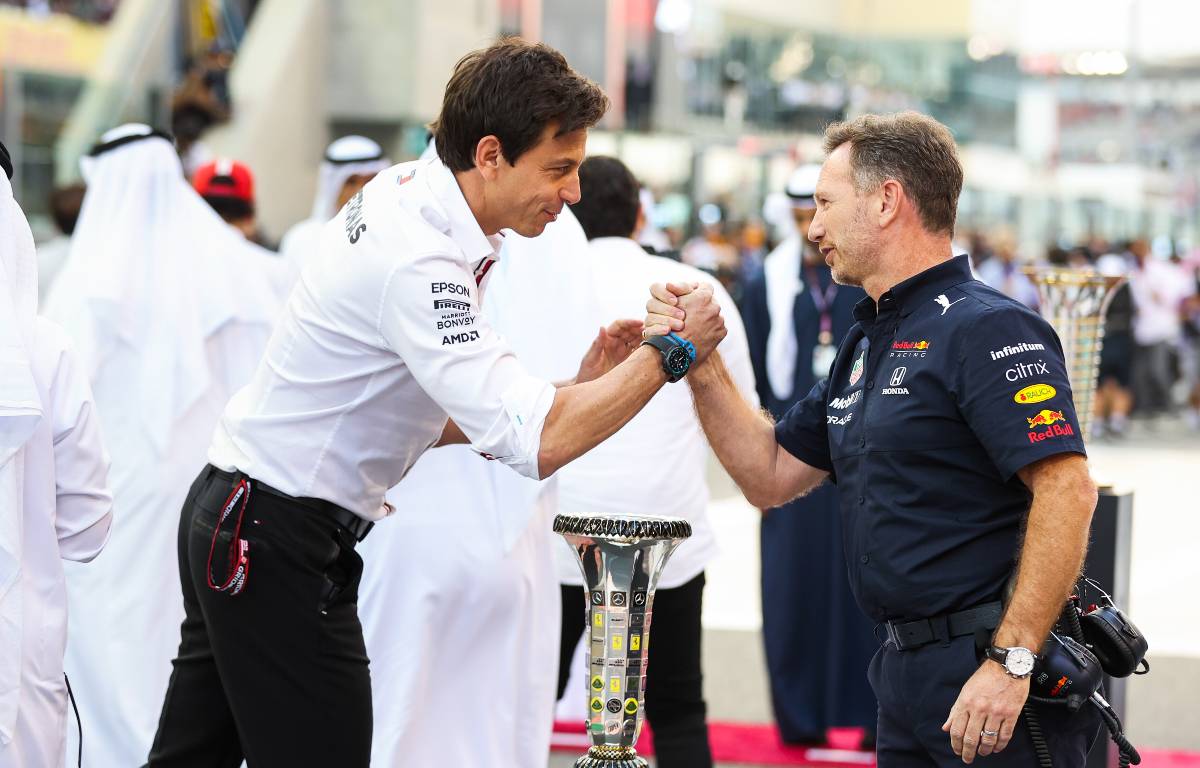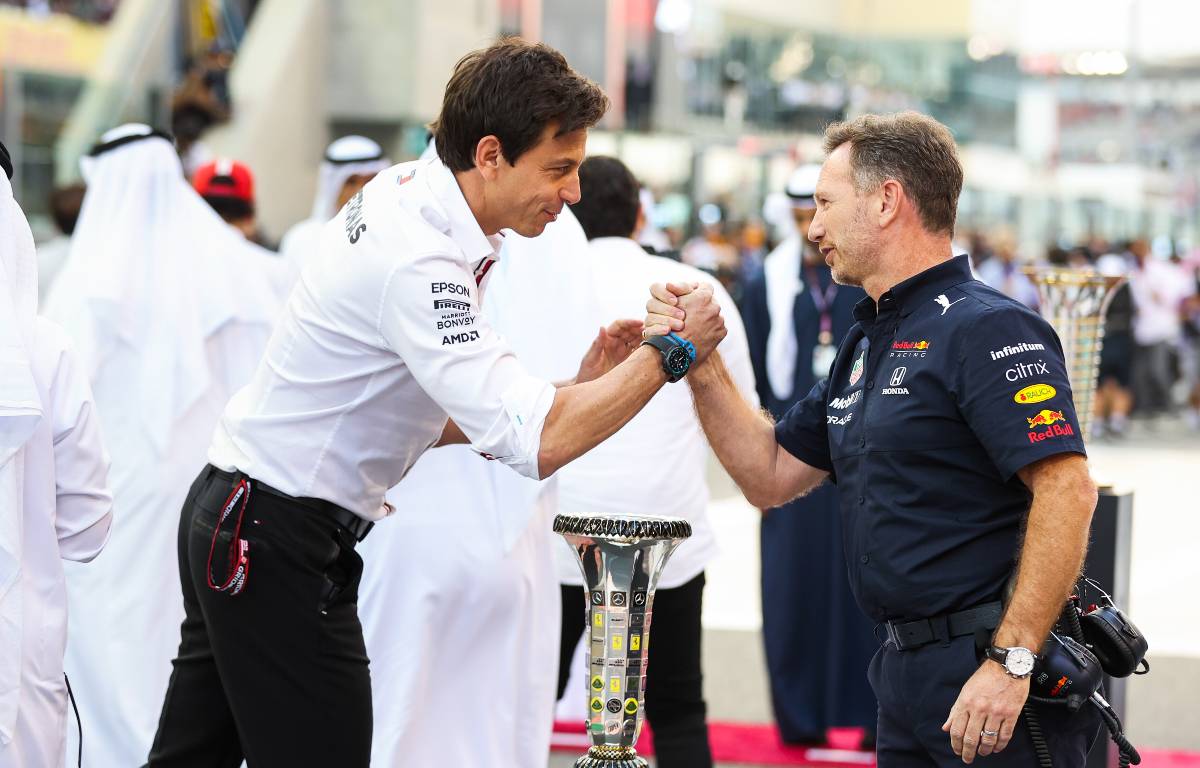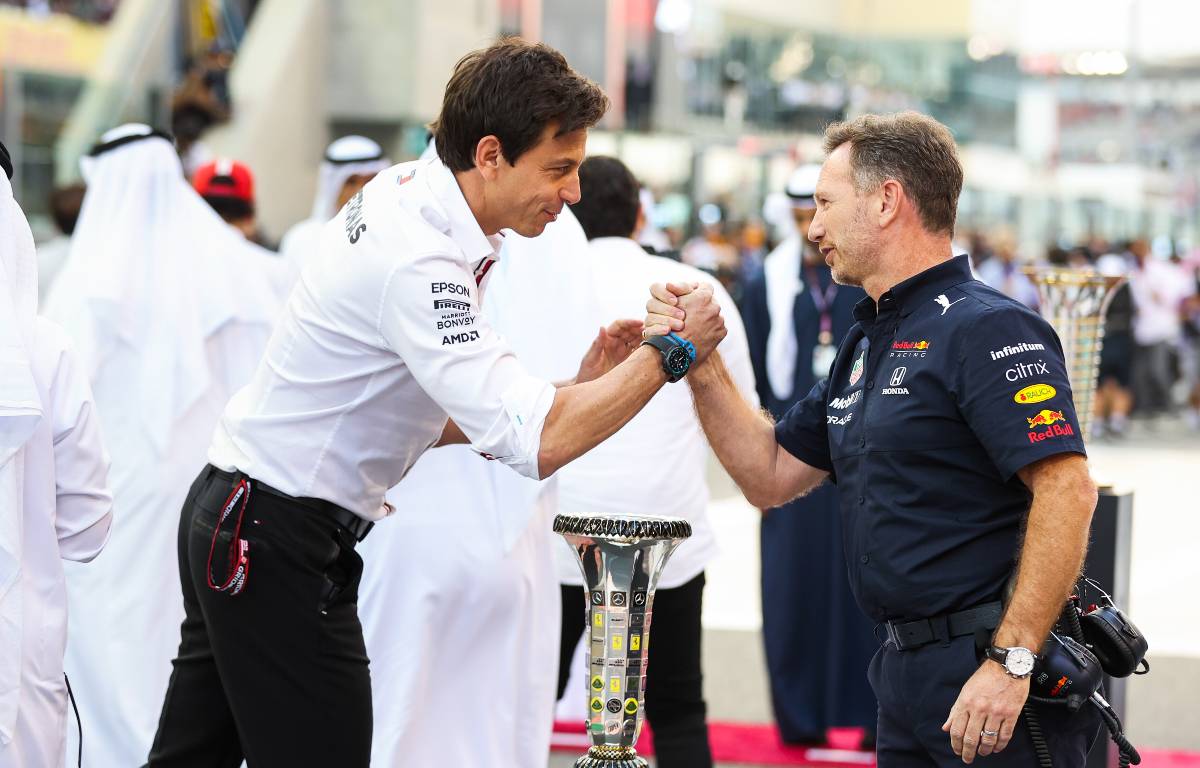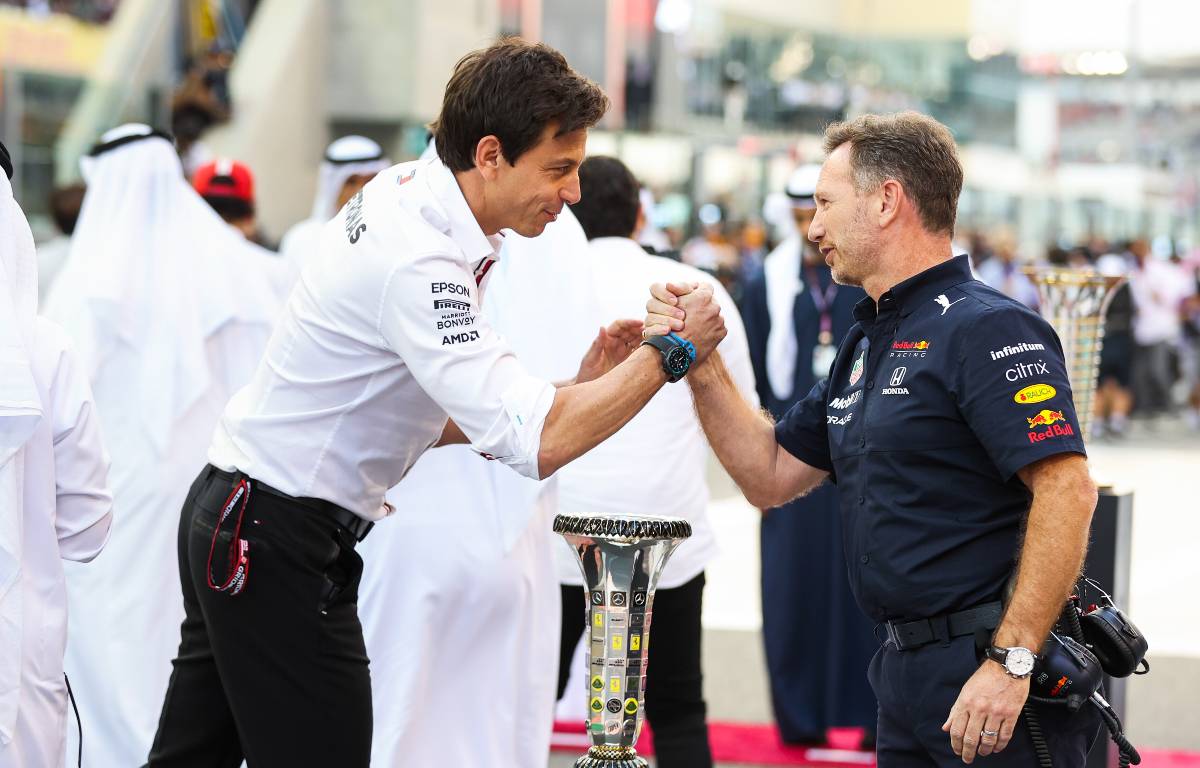 The behaviour of the two principals was in contrast to their two drivers who largely stayed quiet, which meant for the likes of Sky Sports F1 and other media sources, they had to rely on Wolff and Horner for their soundbites and they more often than not delivered.
In the end, the honours were shared. Mercedes took the Constructors' while Max Verstappen won the Drivers' Championship but the sport had ascended much further into the public eye.
No longer was it the last page in a newspaper's sport section, the world was talking about F1 and that popularity has remained.
For all his faults, which critics will list at ease, Horner is smart, witty and funny. When the FIA ordered teams to raise their ride height by 25mm it was Horner who came out with the most memorable line – "You know, my wife often tells me size doesn't matter!"
He is a company man and will defend Red Bull to his last breath. His squabbles with team principals are nothing new, before Wolff it was Renault's Cyril Abiteboul, and while Horner does on occasion misread the room, there is no denying that the Red Bull boss' role in the recent success of Formula 1 is large.
A new wave of F1 fans have entered the sport and they want the drama that was on display in the Netflix series Drive to Survive.
Horner provides that and is well aware of his polarising role in the paddock, he after all was the one who created it. Perhaps this is why he is so hated by a large section of fans who want the talking to be done on the track.
The 2022 season belongs to Horner and Red Bull, what comes next remains to be seen but at 48, one thing is for sure, Horner's fans and enemies have plenty of years left to either enjoy or endure him. There is no in-between.
Read more: Toto Wolff takes another dig at Red Bull
© Planet Sport Limited 2022 • All Rights Reserved