Fernando Alonso has had a knack for drama throughout his long Formula 1 career and has never had any qualms over blunt comments about his teams, team-mates or engine suppliers when displeased.
Judged by his excitement over the prospect of joining Aston Martin from Alpine and his ebullient mood after his first test with the team in Abu Dhabi, this new-for-2023 relationship will be all sunshine and success.
But on the other hand, Aston Martin has underachieved since the launch of its F1 project in 2021, it has a no-nonsense and very ambitious team owner, who also happens to be the father of Alonso's team-mate, and it will be at least a year or two before its factory move pays off.
There are arguably more reasons why this could get volatile than any of Alonso's F1 team moves.
How it will go was one of the topics Scott Mitchell-Malm, Mark Hughes and Edd Straw tackled in The Race F1 Podcast this week. Here are some of their thoughts: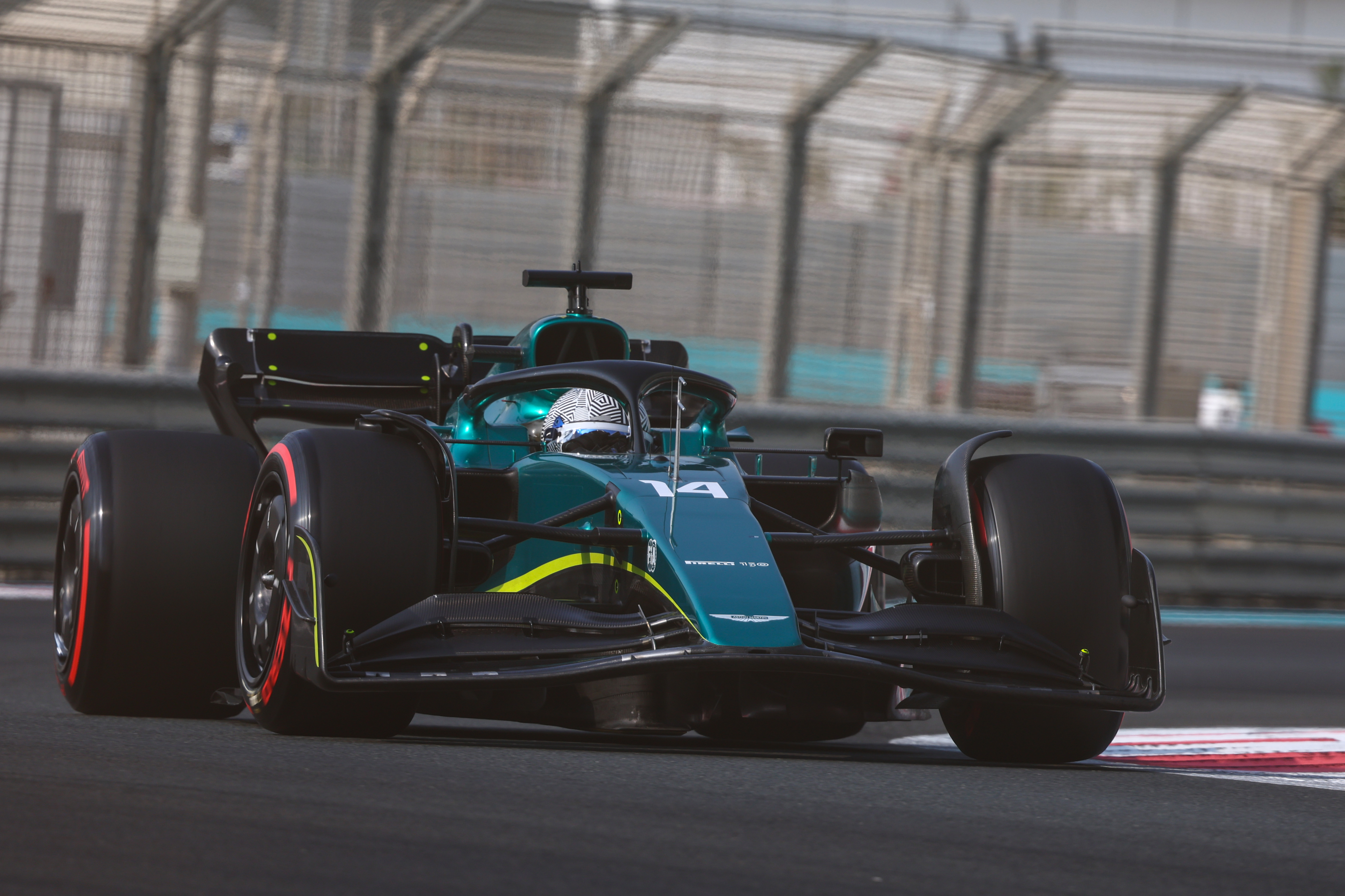 "Alonso has been absolutely fascinating to follow since he came back into F1, and has been performing at a very high level," said Mitchell-Malm.
"And ultimately he is still motivated by the tiny possibility – and he admits that however slim the chances, he will hold onto this – of winning more races and becoming a three-time world champion.
"So he is going to Aston Martin to get what I am sure will be a very rewarding pay cheque, but he is adamant that there is competitive motivation there.
"And we know what Alonso's like as a character. He's not going to accept another season – or multiple seasons – like Aston Martin had in 2022."
A polesitter (pictured below) and race winner and only narrowly beaten to third in the constructors' championship in its final season as Racing Point in 2020, what's now Aston Martin has two seventh-place championship finishes and one podium to show from its first two years in green.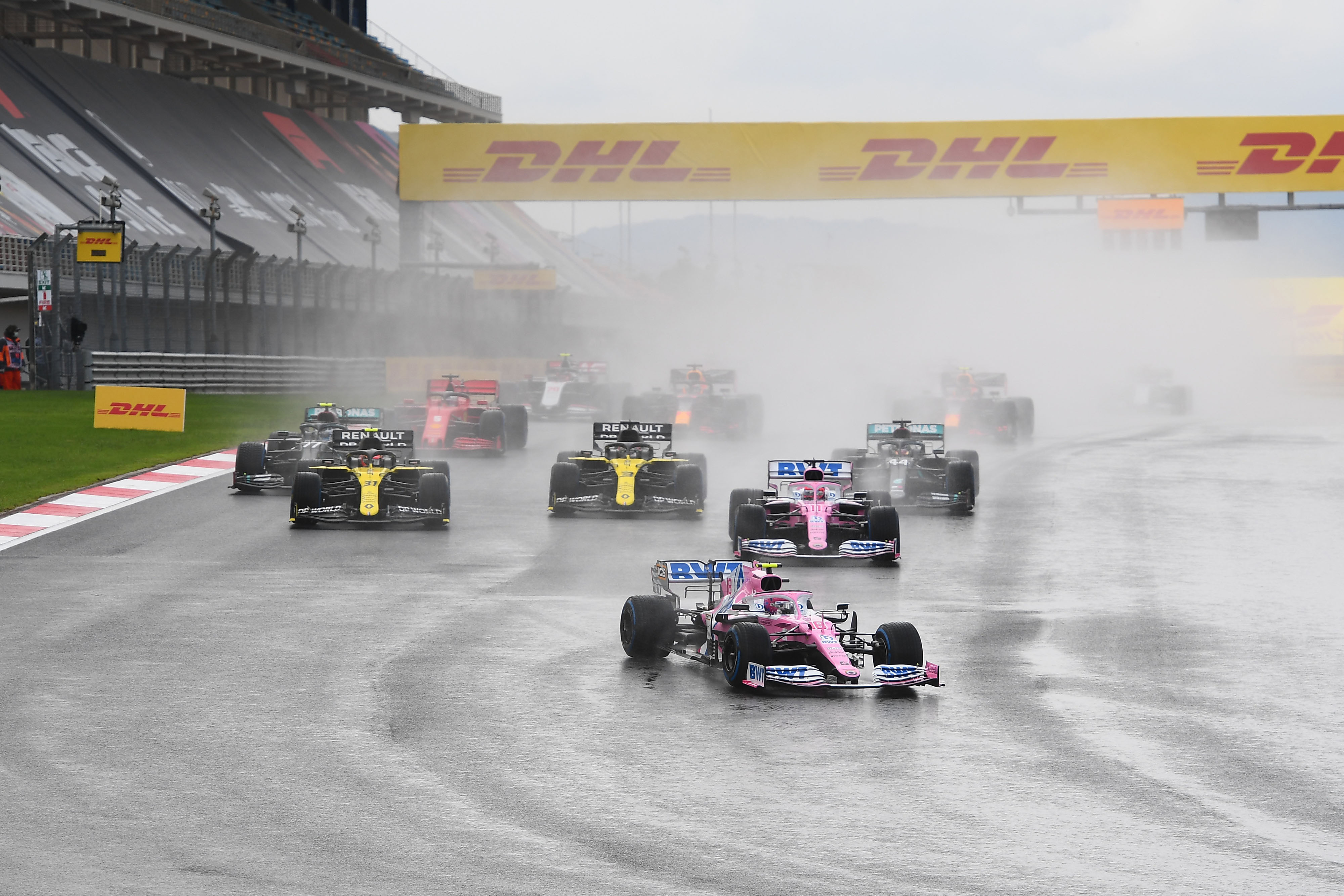 "Now there is huge potential in that project, so if you marry the Lawrence Stroll/Aston Martin ambition with the people that they've recruited in the technical team and the race operation team and Alonso himself, you have all the ingredients for that to be a stunningly, stunningly good relationship given the level Alonso is still performing at," Mitchell-Malm admits.
"But when was the last time Fernando Alonso made a career move that emphatically worked out for the better?
"A quite impatient owner, a team that has underperformed, a driver that does have a tendency to have increasingly tense relationships, two drivers that are pretty willing to clash with their team-mates on occasion, and a slightly awkward dynamic with the Strolls given Alonso has the team owner's son as his team-mate… it also has the potential to be explosive for absolutely the wrong reasons."

Alpine's reluctance to give Alonso the length of contract he wanted was key to him jumping ship for Aston Martin, so his expectation is that he'll be racing for this team well into his 40s and the mid-2020s.
While he certainly sees the potential for an intra-team explosion here, Mitchell-Malm predicts it'll be on a slow-burn fuse.
"I suspect we won't get an emphatic answer either way in 2023," he concluded on whether Alonso and Aston Martin can thrive together.
"But we'll see the way it starts to go early on. I'm really, really fascinated to see how that plays out, for better or worse."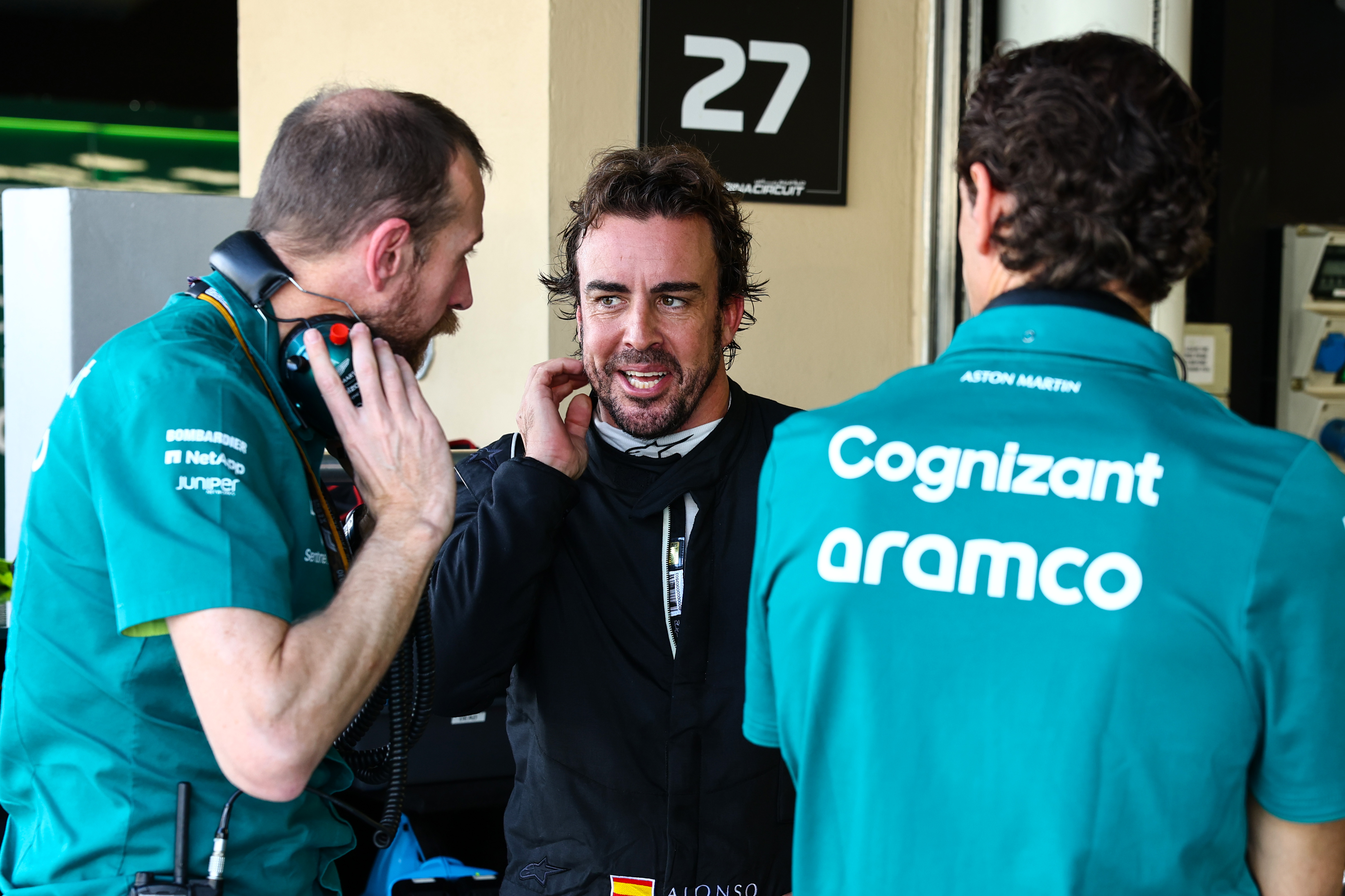 It's easier for a team and driver to get along well if they're succeeding together on track.
Our podcast panel were divided here on what Alonso should actually expect from Aston Martin in 2023.
Straw thinks Alonso is going to have to keep his expectations low initially because of the scale of change happening at the team as Aston Martin builds and moves into its new factory.
"We know that in 2023 there's no reason to expect Aston Martin to be a huge amount better," he argued.
"I think they will be stronger but if you look at their overall performance potential, they're still working on their new factory. They're moving into that this year, the windtunnel will be up and running the year after.
"So it's still a team that's in a transition period. There are certainly five teams – the big three and then McLaren and Alpine – that there is no reason Aston Martin could expect to be ahead of yet.
"It's in that group with Alfa Romeo, which has good investment and is coming on, and AlphaTauri, which has the partnership with Red Bull that helps it.
"It's difficult to see a scenario where Aston Martin is brilliant in 2023, even though historically the team – in its previous guises – has a bit of a knack for overachieving.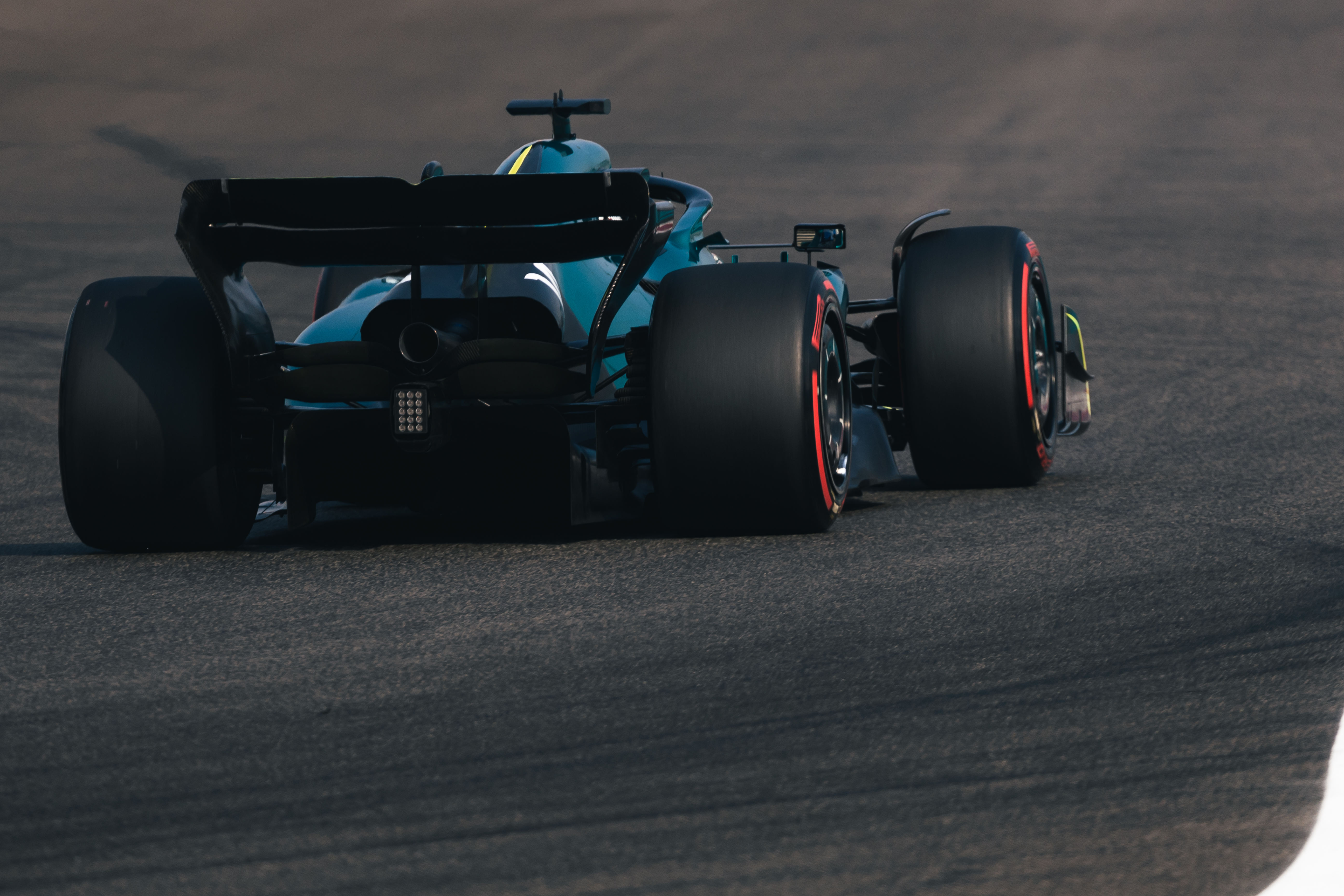 "It will certainly be stronger, and it did come on quite strongly in the second half of last year. Almost getting sixth in the championship was a quite remarkable turnaround from where they were early on in the year.
"But it's a long-term project."
Hughes is more optimistic, on the grounds that because Aston Martin made a fundamental error with its 2022 design (which was optimised to run at low ride heights that proved impossible in practice) there's immediate potential for it to make a big relative step – and he feels that'll be enough to please Alonso initially.
"I think he should quite reasonably be expecting a significant jump from the team compared to 2022 for a similar reason to why Mercedes will improve: the quality of its season last year was defined by one thing which it got wrong that couldn't be corrected because of the hard points of the design of the car," suggested Hughes.
"With that understood, you would expect a significant jump. And if you put a significant jump on where Aston Martin were, then they should be competing at the head of the midfield.
"There's no reason why they shouldn't be competing with McLaren and Alpine. If they're not, I suspect Alonso's going to be disappointed. And when he's disappointed, he's certainly not shy about pointing out where he thinks the problems lay. And that's where he's going to need a little bit of managing, let's say.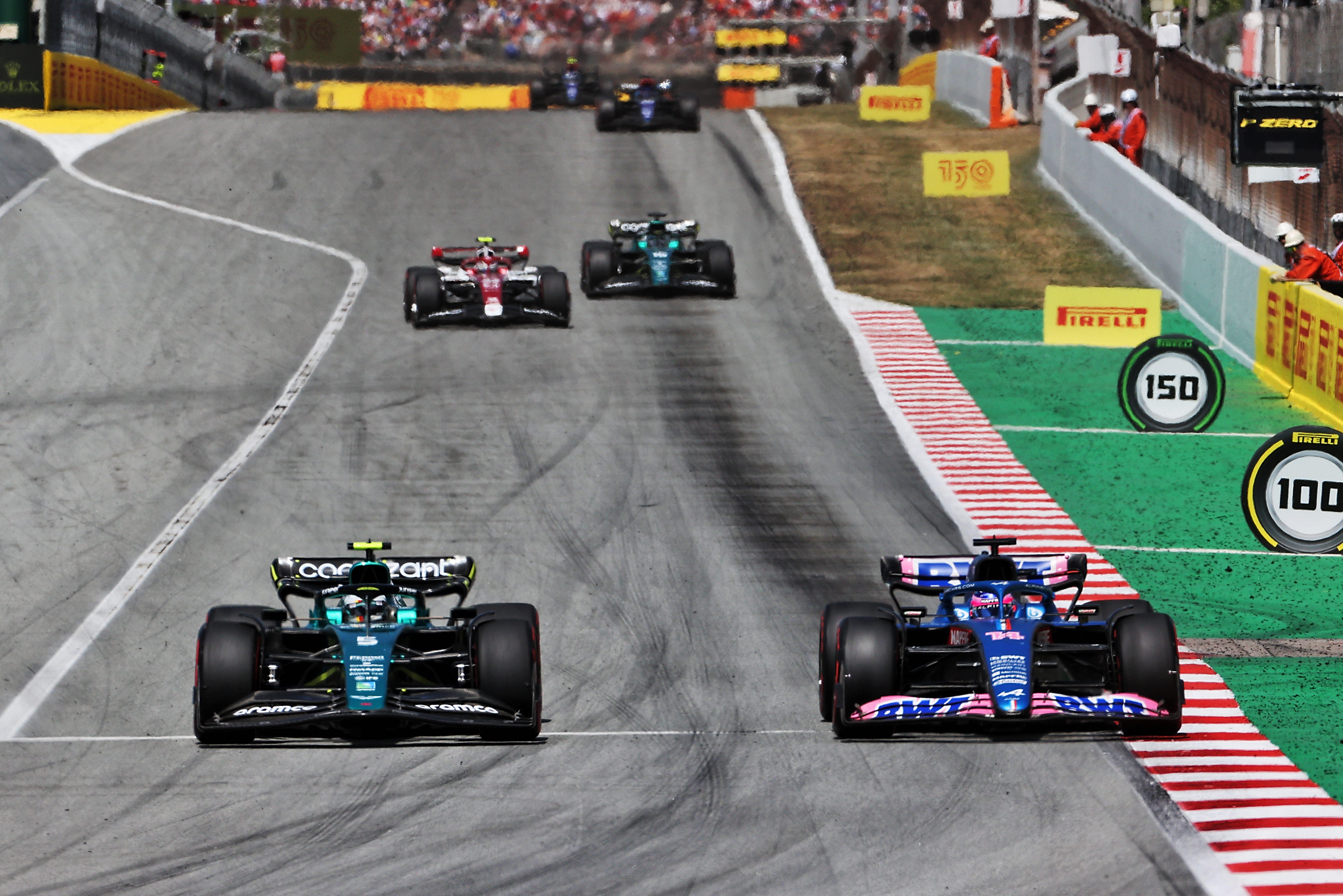 "But if the progress is evident and it's going in the right direction – and I suspect it will do and we're going to see a more respectable performance from Aston Martin this year – I think he'll be fine.
"Any team-mate niggles will just be brushed aside. It's if two or three years down the line it starts becoming serious and the team's a contender for wins, that's when you're going to see any potential fireworks.
"I'm not expecting anything explosive straight away, let's say. Maybe that's just me being optimistic.
"I'm erring towards thinking that the Aston Martin is going to be a significantly improved performer in '23 and Alonso's going to go with it."
Why is the FIA planning a new-team application process, what are the chances of a newcomer joining the Formula 1 grid and who will be queuing up to stake their claim are all questions tackled in the latest edition of The Race F1 Podcast
In 2023 Alex Palou will be both a Ganassi IndyCar driver and a McLaren F1 reserve. In an exclusive interview with the Race, he explains exactly how those roles will dovetail and how he feels about his unlikely F1 journey
In honour of the driver with the most starts without a podium finish returning to F1 in 2023, our latest quiz tasks you to name the 20 drivers with the most starts without a podium finish
No new president or revised structure was going to allow the FIA to go from controversy to a perfectly regulated F1 season, and the extent of the changes meant many gave it the benefit of the doubt in 2022. It won't get the same leniency this year
The prospect of another team joining F1 seems more realistic following the suggestion that the FIA will allow those keen on joining to register their interest. But what does that process involve, what steps come next, and does it guarantee there will be a new team?
Formula 1 and the FIA now appear open to considering expanding the grid beyond the current 10 teams – but what kind of teams should be accepted? Our writers give their verdict
The Race started in February 2020 as a digital-only motorsport channel. Our aim is to create the best motorsport coverage that appeals to die-hard fans as well as those who are new to the sport.