Fresh from a crucial French Grand Prix in the context of the title race, Formula 1 heads straight to the Hungaroring for the Hungarian Grand Prix.
Charles Leclerc had withstood an attack from Max Verstappen in the opening stint at Paul Ricard, but soon after Verstappen had pitted Leclerc lost the rear of his Ferrari and slid off into the barriers. His French GP was over.
Verstappen took full advantage by claiming the win and stretching his title lead over Leclerc to 63 points – the biggest gap enjoyed by a championship leader so far this season.
Leclerc had said already the run-up to the summer break was "very important" and now he reaches the last of those races, the Hungarian Grand Prix, with his title hopes very much fading away.
Here is everything you need to know ahead of the 2022 Hungarian Grand Prix.
Friday July 29
Free Practice 1: 1400-1500 (1300-1400 UK time)
Free Practice 2: 1700-1800 (1600-1700 UK time)
Saturday July 30
Free Practice 3: 1300-1400 (1200-1300 UK time)
Qualifying: 1600 (1500 UK time)
Sunday July 31
Race: 1500 (1400 UK time)


The Hungaroring, situated in the small village of Mogyoród, Hungary, has proudly hosted Formula 1's Hungarian Grand Prix since 1986.
The tight and twisty 2.72-mile circuit earns its nickname of 'Monaco without the buildings' and as a result overtaking is quite difficult, but spectacular when a driver pulls it off.
Formula 1 holds the Hungarian Grand Prix during the middle of summer and that only adds to the unique character of this venue.
Usually a track becomes faster over the race weekend as it is 'rubbered in'. But this does not always happen at the Hungaroring because of how dry and dusty the region is during this time of year.
It took until 2006 for us to see the first wet Hungarian Grand Prix.
The current track has 14 corners. Turn 4 is named after Nigel Mansell due to him famously losing a wheel there during the 1987 event, while Turn 11 is named after Jean Alesi due to the big crash he had at that curve during qualifying for the 1995 Hungarian Grand Prix.
UK pay-TV broadcaster Sky Sports will show the entire race weekend on its dedicated Sky Sports F1 channel. You can also access a live stream of the coverage via Now TV for a one-off fee.
Free-to-air broadcaster Channel 4 will show extended highlights from qualifying and the race.
F1 TV Pro viewers can watch all the live action from the Hungaroring. Please check to see if F1 TV Pro is available in your country.
Subscribers to F1's own app can hear radio commentary on the race proper from BBC Radio 5 Live and access live data throughout every session.
PlanetF1 will carry live timing and expert commentary on every session of the race weekend, from FP1 on Friday morning to the race on Sunday afternoon.
The Hungarian Grand Prix will be shown live on TV on the following outlets in other key markets:
United States: ESPN
Canada: RDS (French), TSN (English)
Australia: Fox Sports
France: Canal+, C8
Italy: Sky Sport F1, TV8
Germany: Sky Sport F1
Spain: DAZN
Netherlands: Viaplay
Brazil: Band
Japan: DAZN F1
After winning his seventh grand prix of the season, Max Verstappen went into the race weekend as favourite to make it eight by taking the chequered flag in Hungary.
However, after a power unit issue left him P10 on the grid, latest bookmaker information shows that Verstappen has now dropped to fourth-favourite.
Here are the latest odds from Planet Sport Bet:
5/4 Charles Leclerc (Ferrari)
9/4 Carlos Sainz (Ferrari)
3/1 George Russell (Mercedes)
17/2 Max Verstappen (Red Bull)
22/1 Lewis Hamilton (Mercedes)
22/1 Lando Norris (McLaren)
(Odds correct as of Saturday July 30)
1 George Russell Mercedes
2 Carlos Sainz Ferrari
3 Charles Leclerc Ferrari
4 Lando Norris McLaren
5 Esteban Ocon Alpine
6 Fernando Alonso Alpine
7 Lewis Hamilton Mercedes
8 Valtteri Bottas Alfa Romeo
9 Daniel Ricciardo McLaren
10 Max Verstappen Red Bull
11 Sergio Perez Red Bull
12 Zhou Guanyu Alfa Romeo
13 Kevin Magnussen Haas
14 Lance Stroll Aston Martin
15 Mick Schumacher Haas
16 Yuki Tsunoda AlphaTauri
17 Alex Albon Williams
18 Sebastian Vettel Aston Martin
19 Pierre Gasly AlphaTauri
20 Nicholas Latifi Williams
Friday 29 July: 34c, sunny intervals and light winds
Saturday 30 July: 28c, thundery showers and light winds
Sunday 31 July: 27c, sunny intervals and a gentle breeze
(Source: BBC Weather)
The Hungaroring is a fairly easy track to reach. It is close to Budapest and its international Ferihegy Airport, but it could work out cheaper for some fans to fly to Vienna and then travel to Budapest by bus or train.
There are four main rail stations in Budapest, but most international trains will arrive at Keleti station on the M3 metro line.
With shuttle buses now connecting local train and metro stations to the circuit, it has made the grand prix daily commute far easier.
You can reach the circuit from Budapest by driving north east on the E71/M3 towards Miskok.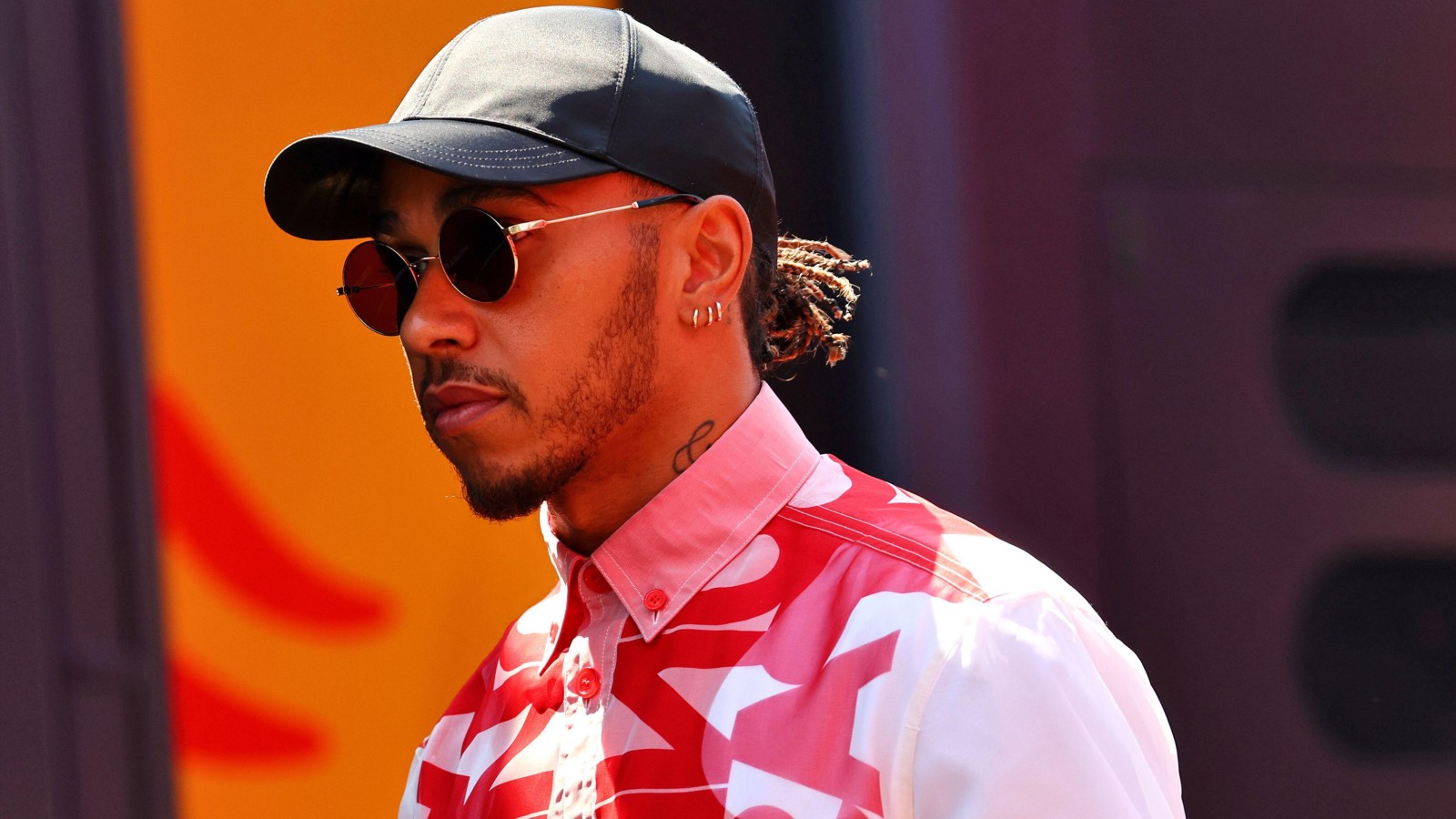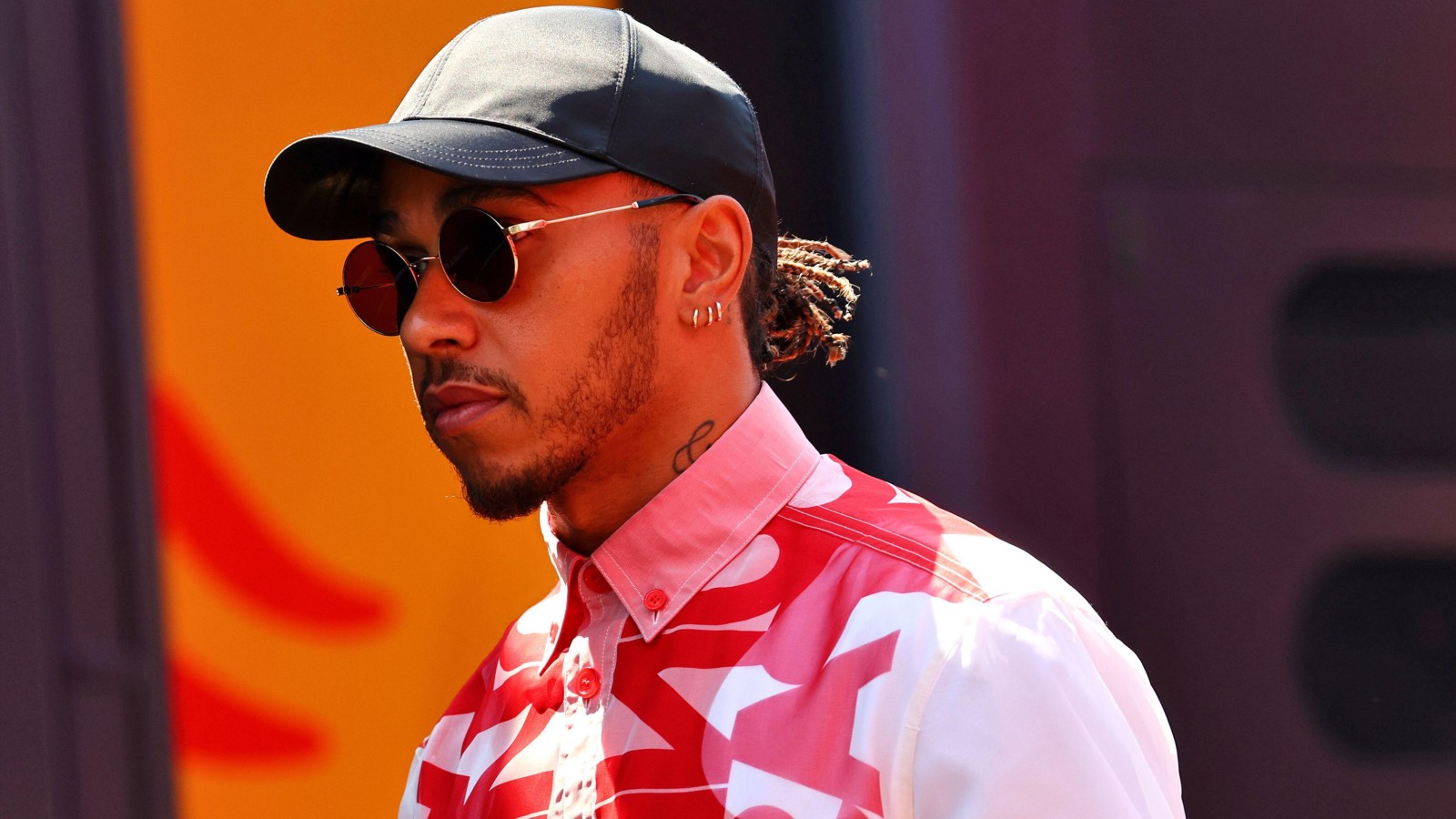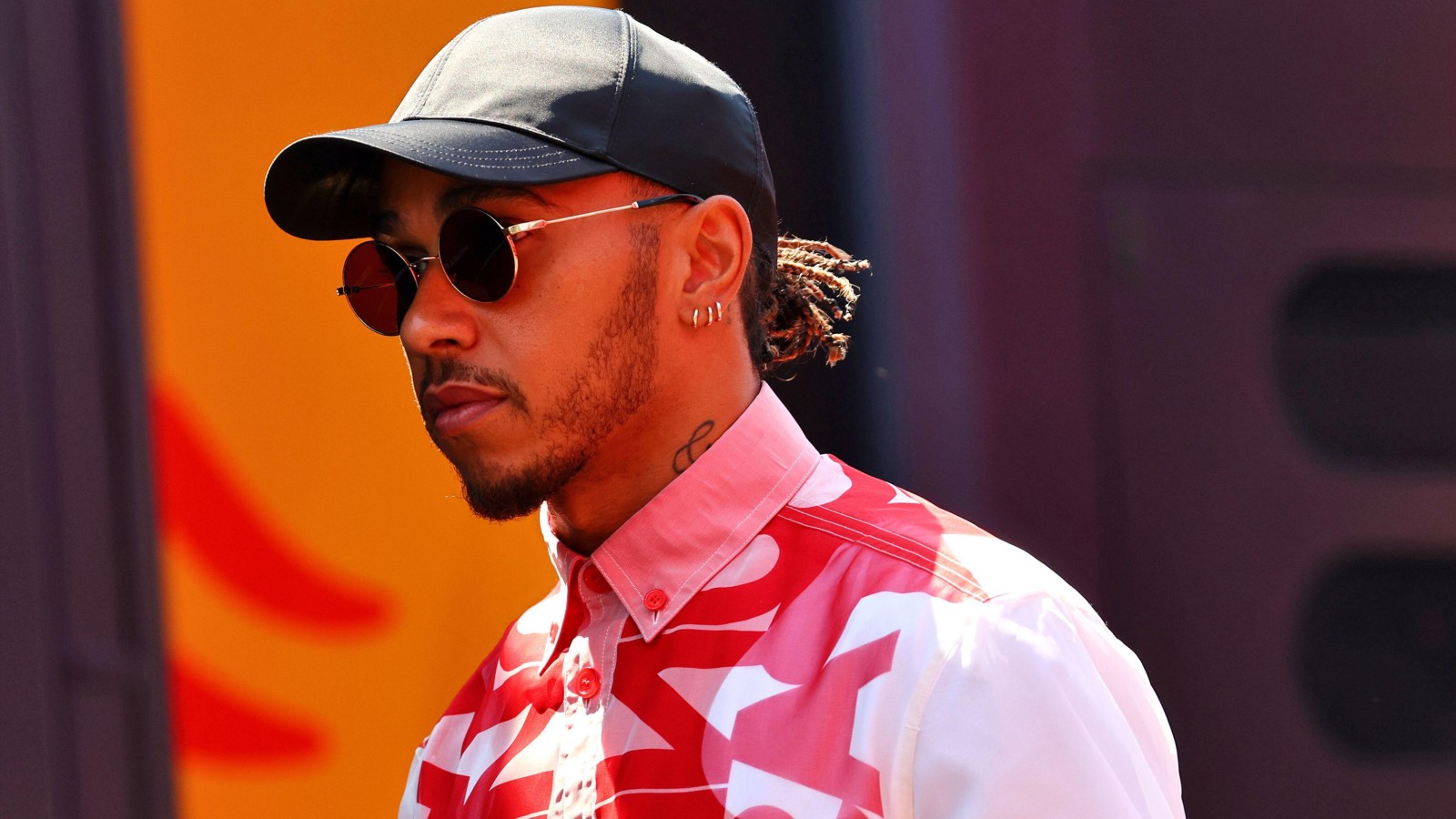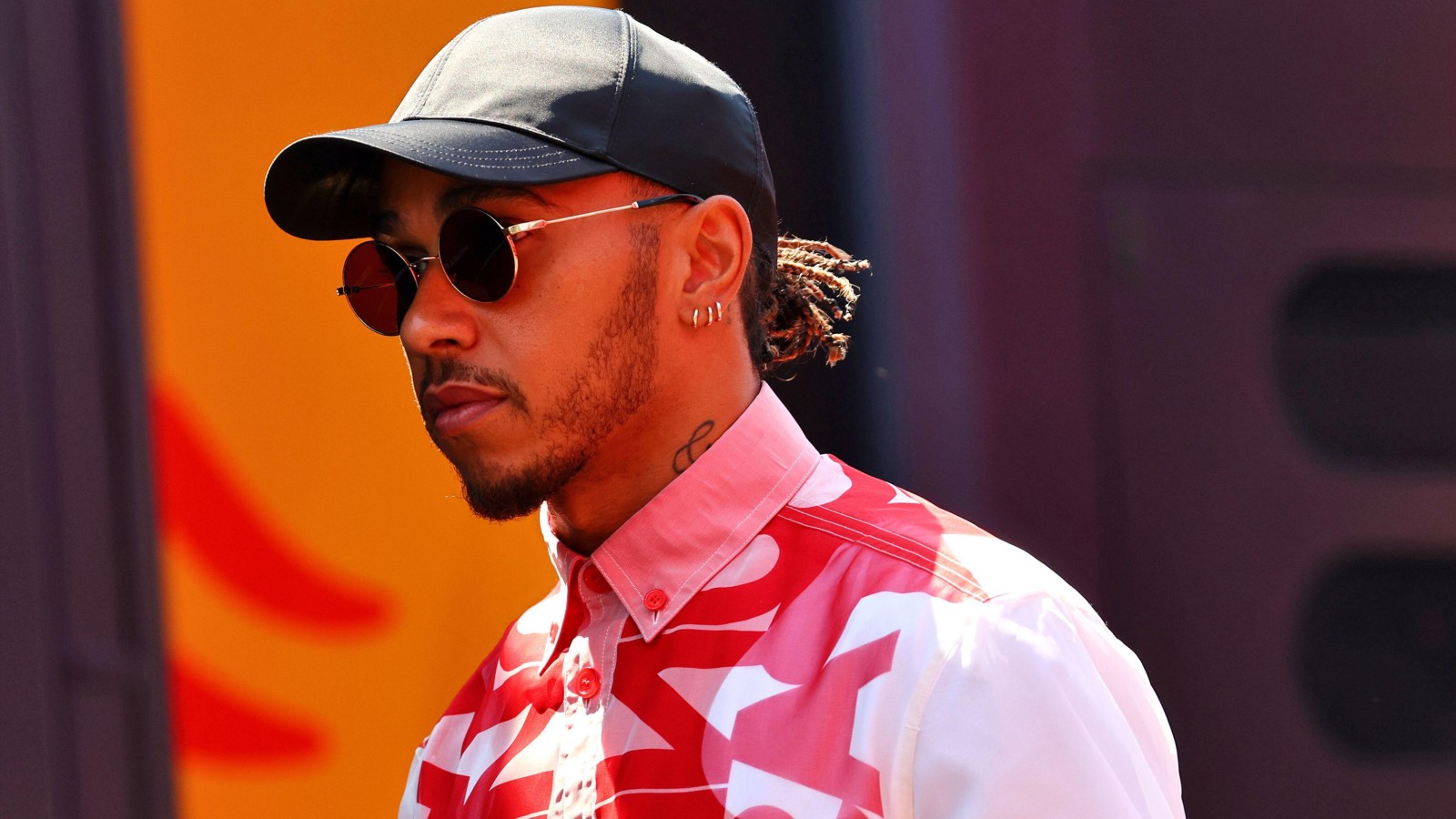 Lewis Hamilton has enjoyed more success than any other driver at this circuit and by quite some way, winning eight of the 14 F1 races he has competed in there. One more victory would see him set a new record for most wins by a driver at one grand prix.
Michael Schumacher has the second highest number of victories, triumphing on four occasions. The third of them, in 2001, was particularly significant as the win earned him his fourth World Championship.
The only other driver to win in Hungary more than twice is Ayrton Senna, who did so in 1988, 1991 and 1992. He could have had more too, just missing out in 1989 and 1990.
Nelson Piquet, Damon Hill, Jenson Button, Sebastian Vettel, Mika Hakkinen and Jacques Villeneuve have all won the race on two occasions.
And in 2021, one of the most chaotic Hungarian GPs in history saw Alpine's Esteban Ocon record a shock victory, the first and only one of his Formula 1 career to date. Could lightning strike twice for the Frenchman?
The last 10 winners of the Hungarian Grand Prix are as follows:
2021 Esteban Ocon (Alpine)
2020 Lewis Hamilton (Mercedes)
2019 Lewis Hamilton (Mercedes)
2018 Lewis Hamilton (Mercedes)
2017 Sebastian Vettel (Ferrari)
2016 Lewis Hamilton (Mercedes)
2015 Sebastian Vettel (Ferrari)
2014 Daniel Ricciardo (Red Bull)
2013 Lewis Hamilton (Mercedes)
2012 Lewis Hamilton (McLaren)
The #Fit4F1 teams head to Budapest for the #HungarianGP this weekend, marking the halfway point of this season ahead of the summer break. 🇭🇺☀️
This is all you need to know👇https://t.co/LL18B9MUj8#F1 #Formula1 #Pirelli #Pirelli150 @F1 pic.twitter.com/ZYzNZngfNI
— Pirelli Motorsport (@pirellisport) July 25, 2022
Like at the last round in France, Pirelli will take the compounds in the middle of their range to the Hungarian Grand Prix.
This means the C2 tyre will be the hard, the C3 the medium and drivers will have the C4 available as the soft tyre.
As always, the intermediate and full wet tyres will also be there. Judging by the forecast, these may be needed on Saturday.
Drivers' Championship
Max Verstappen – 233 points
Charles Leclerc – 170
Sergio Perez – 163
Carlos Sainz – 144
George Russell – 143
Constructors' Championship
Red Bull – 396 points
Ferrari – 314
Mercedes – 270
Alpine – 93
McLaren – 89


© Planet Sport Limited 2022 • All Rights Reserved