Post @sbtgrvl ridin' 🇺🇸
#VB77 📷 @tiffanycromwell
Halfway through the summer break but gearing up for the second part of the season
I'll be ready 👊
#KeepPushing
We're back 💪🏼
#teamwork
Coming in hot 🛞🔥
#AllAndretti
Huge congrats to everyone at @MercedesEQFE. Fantastic achievement. 👏
Going out on a high 🏆
After 3 seasons in @FIAFormulaE, we bow out as CHAMPIONS!
Thanks for all the memories @MercedesEQFE 👏
Australian GP called off!
Phillip van Osten 15/08/2022 at 17:0916/08/2022 at 09:46 <!– Drivers, F1 News, Reports and Race Results Comments Off on O'Ward: Illusions of F1 with McLaren 'not good for me' –>
Arrow McLaren SP IndyCar charger Pato O'Ward says he no longer has any illusions about one day racing in F1 with McLaren after the team's recent signing of Alpine junior Oscar Piastri.
O'Ward was given his first taste of F1 at last year's post-season test in Abu Dhabi, an outing promised to the young Mexican early last year by McLaren Racing boss Zak Brown as a prize for O'Ward winning his first IndyCar race with the papaya squad.
Since, Brown has alluded to a potential FP1 outing for the Mexican while also committing to including O'Ward's IndyCar rival Colton Herta in McLaren's 2022 Testing of Previous Cars (TPC) programme.
Herta took to the track at Portimao last month, but since, McLaren has also signed up reigning IndyCar champion Alex Palou, to whom Brown has also reportedly promised an F1 test.
©McLaren
O'Ward admitted that Brown's references to F1 as an incentive for a driver to join or remain with the McLaren family now carry little weight in his eyes.
"It's not good for me to have that illusion," he told ESPN.
"It's a dream that's very far away because although I'm racing at a very high level, it's still not enough to convince them.
"There are many more things and politics, many things that are beyond my control, that I will never be able to control, and so I have to leave it there, because it's no use persisting with the illusion".
Read also:
Asked what he thought about McLaren's alleged hiring of Piastri as Daniel Ricciardo's replacement for 2023 in the context of his or other young drivers' contracts with McLaren, O'Ward suggested that any illusions of F1 planted by Brown in a driver's head should can clearly be discarded.
"I found it laughable," he said. "I saw it and I laughed.
"The same prize has been put in front of many other drivers by Brown. In the end, there is only one seat and not five.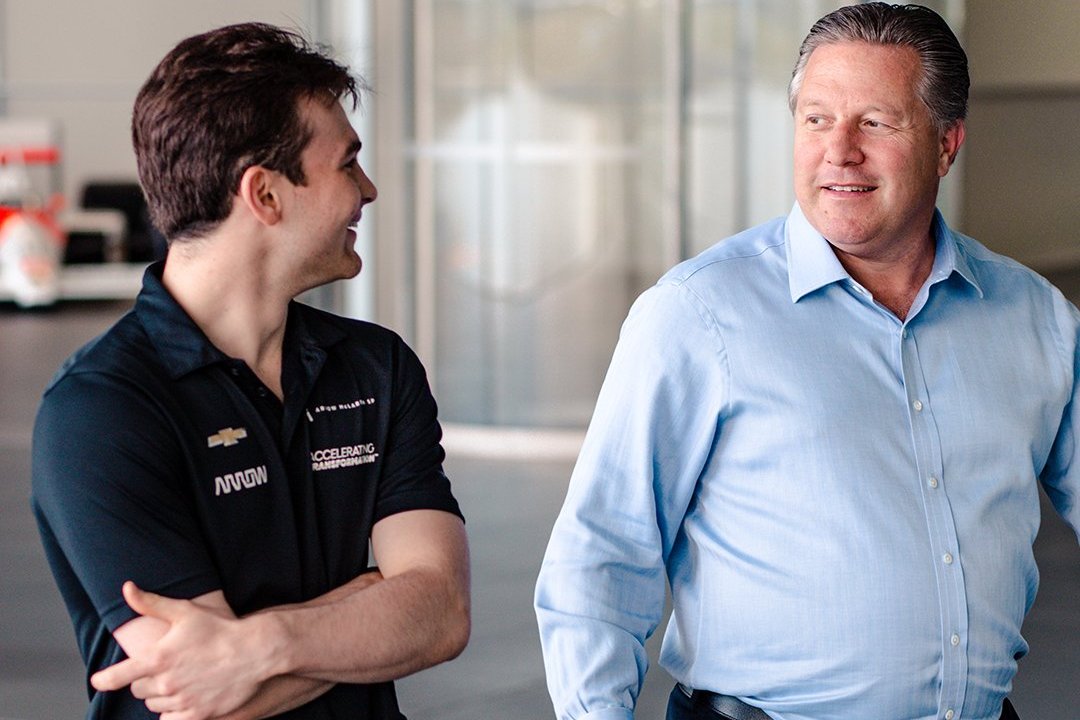 "Right now, he [Brown] can't present me with something for a Formula 1 seat because he doesn't have any seats, those seats are gone.
"I'm signed with his IndyCar team and if he wants to put me in a Formula 1 car, he can put me in a Formula 1 car.
"But the only thing that will suit me is if they give me FP1s.
"Just driving around in the car doesn't suit me at all, and the truth is I'm not interested in putting the energy and effort into something where you'll just be driving around in circles."
Keep up to date with all the F1 news via Facebook and Twitter
Keep informed with the latest F1 news, reports and results from F1i.com. Also bringing you live reporting, features, interviews, videos, pictures and classic content.