Toto Wolff "loves" how Formula 1's social conscience has riled older fans over the last decade, from going green to taking a knee.
Formula 1 courted controversy amongst its fans when, in 2013, the sport bade farewell to the old-school 2.4 litre V8 engines to welcome hybrid technology.
Introducing 1.6-litre V6 hybrid engines that incorporated energy recovery systems the following season, the sport took its first of many steps towards becoming greener. Since then, F1 has announced sustainability plans to have a net-zero carbon footprint by 2030.
Naysayers said at the time the quieter power units would be the end of Formula 1, but instead the sport's following has grown in the last 10 years.
But it is not just when it comes to the environment that Formula 1 has grown more of a social conscience.
In 2020, the drivers began to take a knee in a worldwide fight against racism and discrimination, while this year they have adopted a new campaign called 'Drive It Out' in response to increasing incidents of abuse online and at events.
That, coupled with the likes of Lewis Hamilton and Sebastian Vettel speaking out on various social issues, have detractors saying Formula 1, and sport in general, should avoid politics.
"I love that they hate it," Wolff says of the old loyalists to the Financial Times.
"As long as we provide great entertainment, we won't lose them because we are running hybrid engines or less noisy cars, or drivers are kneeling on the grid."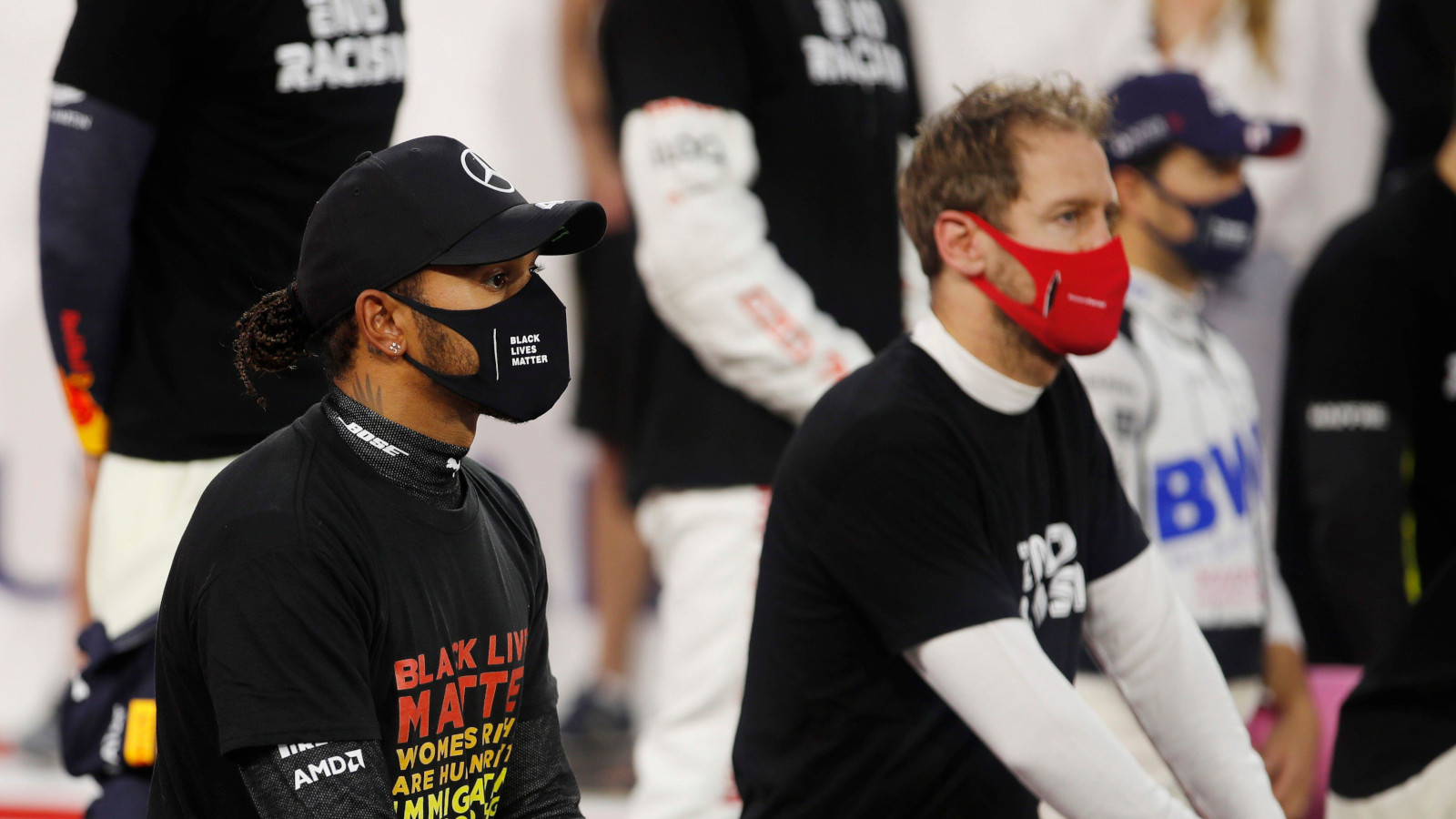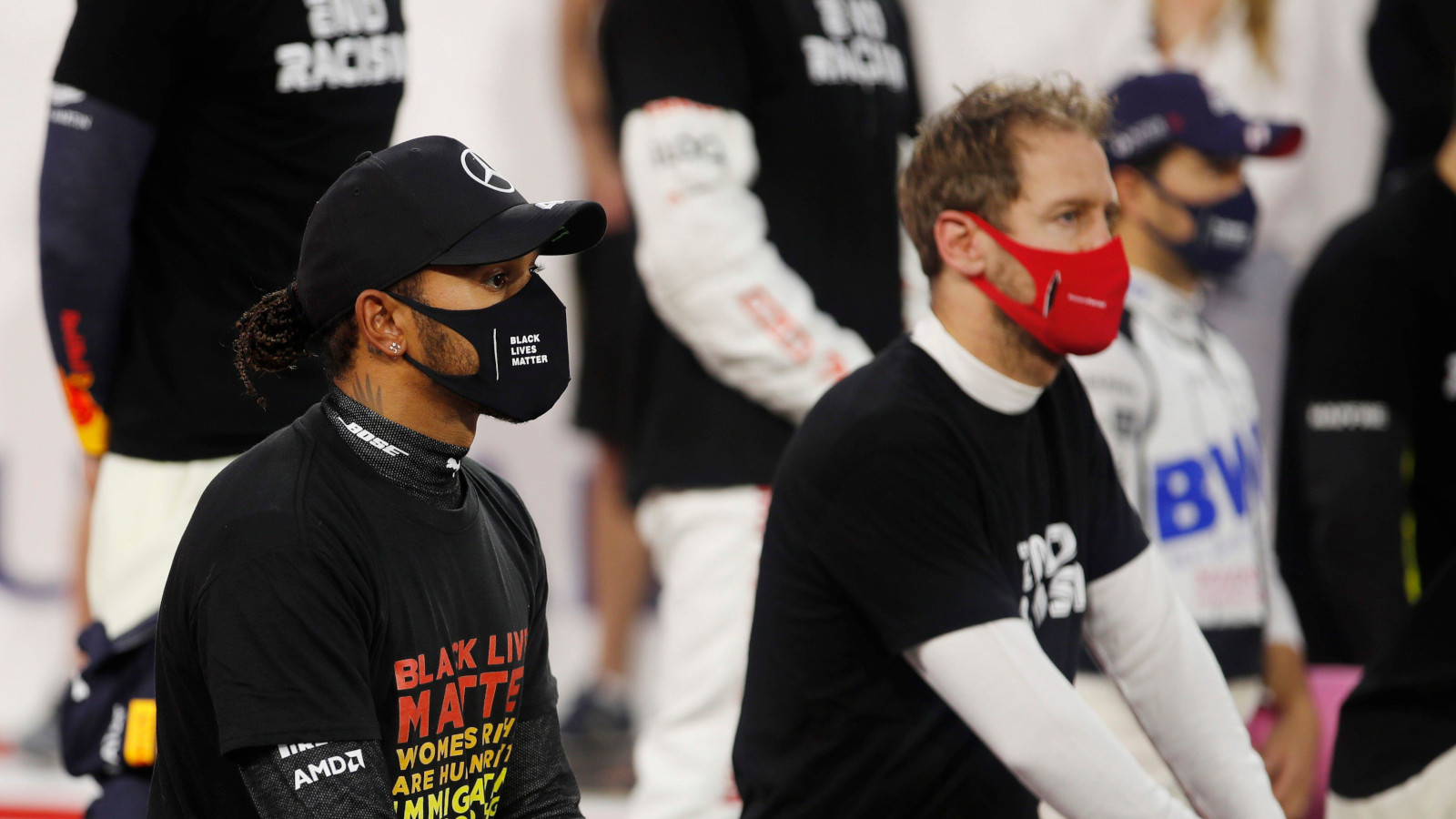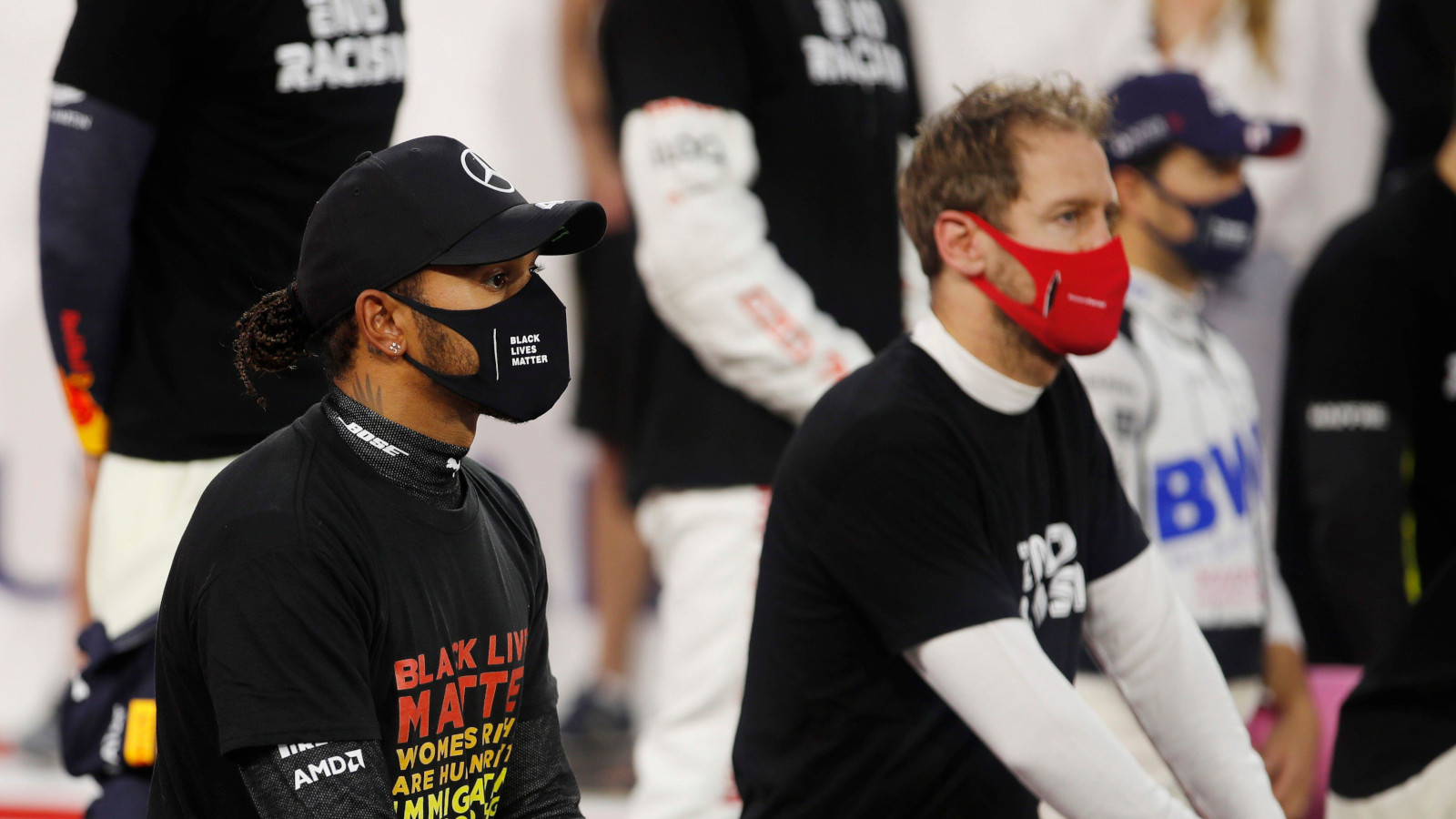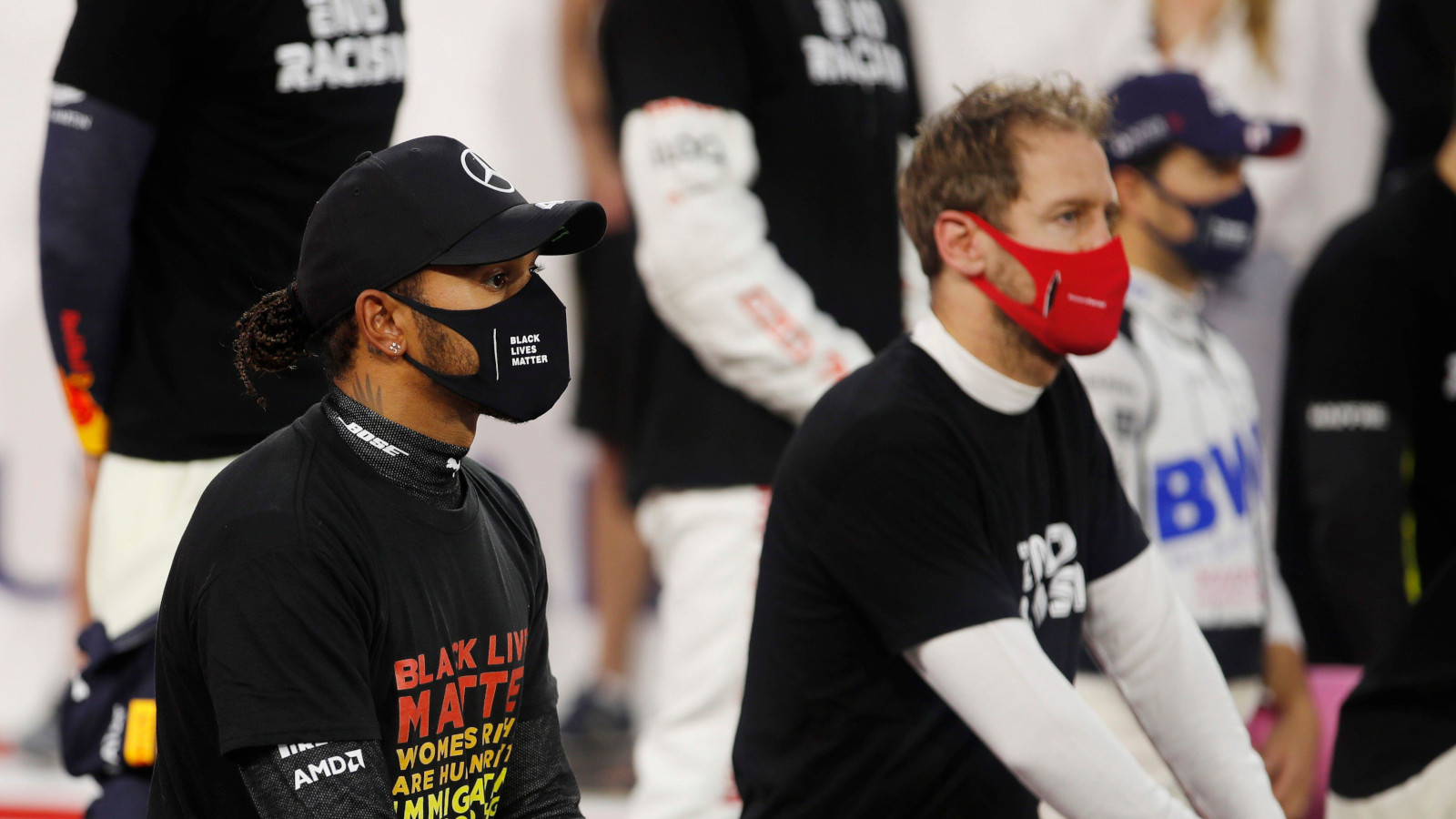 Sport is designed to entertain, that is its main focus. But when all the highs and lows have played out, the cheers and jeers have died down and the last drop of champagne has evaporated, the real world exists. And it is a world in which sport must play its part.
It has long been said politics and sport do not mix, but tell that to South Africa during the years of apartheid banishment or Nikita Mazepin who this year lost his Haas ride when Russia invaded Ukraine.
Both are extreme examples of sport taking a stand for what is right. And what is right should always top entertainment.
Sebastian Vettel decked out in LGBTQ colours, Lewis Hamilton wearing a Breonna Taylor T-shirt onto the podium, the grid taking a knee, the drivers holding a "no war" banner, these are issues facing the world today, issues Formula 1 has to address.
As a sport that races in several countries that are accused of ignoring human rights, it is even more important for the drivers and teams to speak out.
One could say Formula 1 should withdraw from those countries, "sportswashing" the term used to describe countries using sporting events to improve their tarnished reputations, and many have said it.
It is not easy balancing the books, moral versus finances, and while we would like to say it should be a no-brainer, at least when the F1 drivers speak out, something is being said.

© Planet Sport Limited 2022 • All Rights Reserved