Sebastian Vettel's 2022 Formula 1 season is finally gaining momentum after the false start that was his two-race absence and nightmare first appearance in Australia.
Being 15th in the championship with two points finishes to his name, in rain-hit races, hardly seems like stunning form on paper. And it is a long way from where Vettel and his Aston Martin team want to be.
As his career is edging towards its conclusion, Vettel has admitted he needs to be motivated to continue. After a worrying start the signs are now positive that Vettel and his car do have something worth fighting for this season.
Aston Martin hasn't had many opportunities to fight in the right half of the grid this season. When it has, Vettel's the one who has led that charge.
At Imola he was bang in position to make the most of Aston Martin's good wet-weather pace in the rain-hit qualifying and the grand prix, and came away with a fine eighth place.
He did well in Miami, too. That was a feisty drive, with couple of really nice overtakes – one on Nicholas Latifi and then a neat double-pass on Mick Schumacher and Esteban Ocon to lift himself into the top 10.
Unfortunately for Vettel, that swoop on Schumacher and Ocon led to disaster a few seconds later when Schumacher tried an aggressive repass at the next corner and Vettel saw him too late, so they collided and Vettel's race was ruined.
Nevertheless, finishing 10th in Monaco marked the end of a quietly encouraging weekend for Vettel and Aston Martin's heavily revised AMR22.

The car looked in a lot happier a place than it did when its "launch specification" made its debut in Spain the week before and Vettel was a little bit more content from start to finish.
Whereas team-mate Lance Stroll blew it in qualifying, Vettel made it into Q3. It supports the feeling he's doing a better job at Aston Martin this year relative to Stroll than he was last year.
Ultimately, Vettel's not in F1 to sneak into Q3 or grab a solitary point here and there, but it still seems to be a decent step on from what we saw a few weeks ago.


After Australia, given the team's form and the obvious difficulties with the 2022 car, it was natural to wonder whether or not Vettel had the motivation to continue.
Now Vettel looks and sounds more like a driver who's up for the fight, and his performances support that. Coupled with a car that should only get stronger, this form is a sign that staying in F1 with Aston Martin can be worth Vettel's while.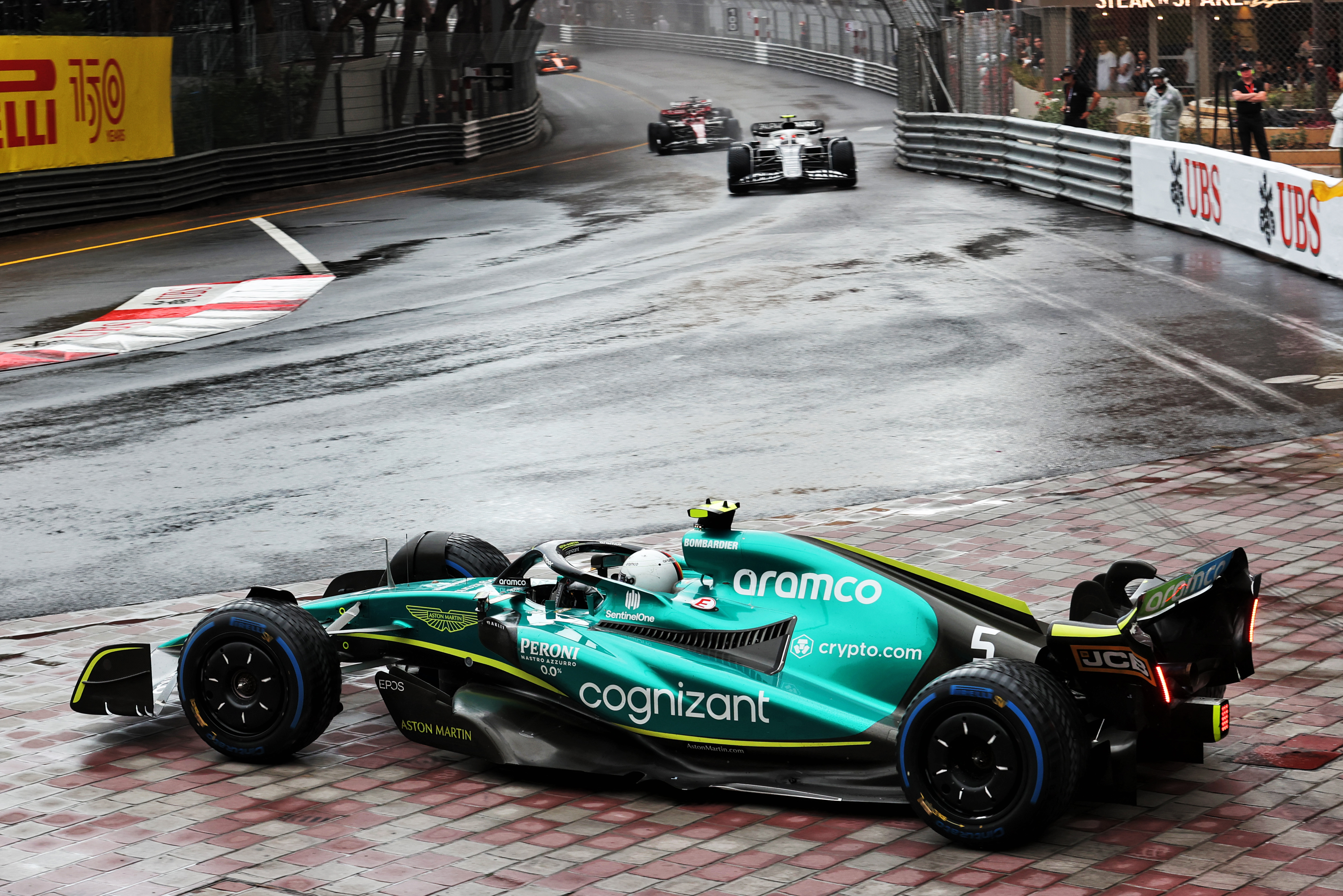 Vettel did make a pretty big error in Monaco, where he skated down the run-off at Ste Devote while conditions were at their trickiest. He was struggling to switch the front tyres on in the wet, and touched the yellow line under braking.
It was a costly mistake as it dropped him behind Esteban Ocon but in the circumstances, it was at least understandable. More importantly it wasn't as significant to Vettel's race as being on the slower midfield strategy of switching to intermediates and then slicks.
Though very few eked out their wet tyres long enough to go straight to slicks, crucially Valtteri Bottas and Ocon did – and this, rather than Vettel's trip down the escape road, is was what put Vettel out of the points positions for the rest of the grand prix.
And in a race where every driver and team had a few key opportunities to define their afternoon, some of Vettel's key traits made a big difference to his end result.
Once Vettel caught Daniel Ricciardo and Zhou Guanyu, he spent a few laps bottled up behind the wet-shod cars. While this was frustrating, Vettel was not exactly a passive follower – he was harrying Zhou a lot, and eventually forced a mistake into Rascasse that allowed Vettel to cut back and sneak by into the final corner.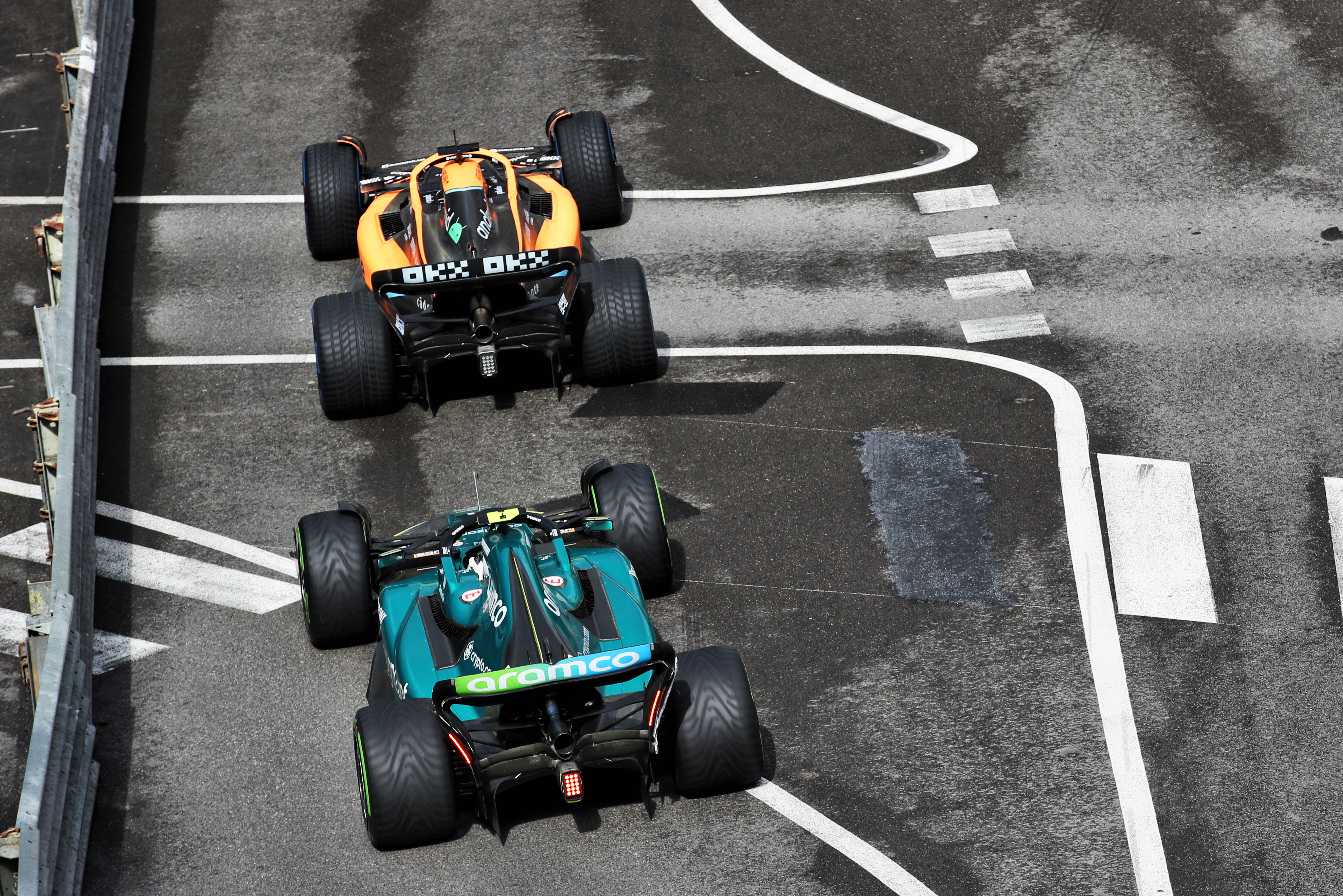 Vettel then followed Ricciardo for just a couple of laps before lining up a pass through Casino and sending it down the inside into Mirabeau. This was vital because over the rest of the lap Vettel pulled 5.5s clear. That preceded a spell in which Vettel was the fastest car on track and he rapidly caught Pierre Gasly in front.
Aston Martin told him to pit (to switch to slicks and undercut Gasly) but Vettel passed him anyway exiting the Swimming Pool section, so was able to stay out another lap.
The team wanted Vettel to extend further if possible but Vettel relayed that George Russell, having emerged on slicks ahead of him, was faster – so the team called him in. Vettel rejoined a comfortable net 11th.
While he still needed an Ocon penalty to be elevated into the points, it should be noted that a mix of Vettel's speed, decisiveness and sharp thinking was the reason he was in position to benefit before anyone else.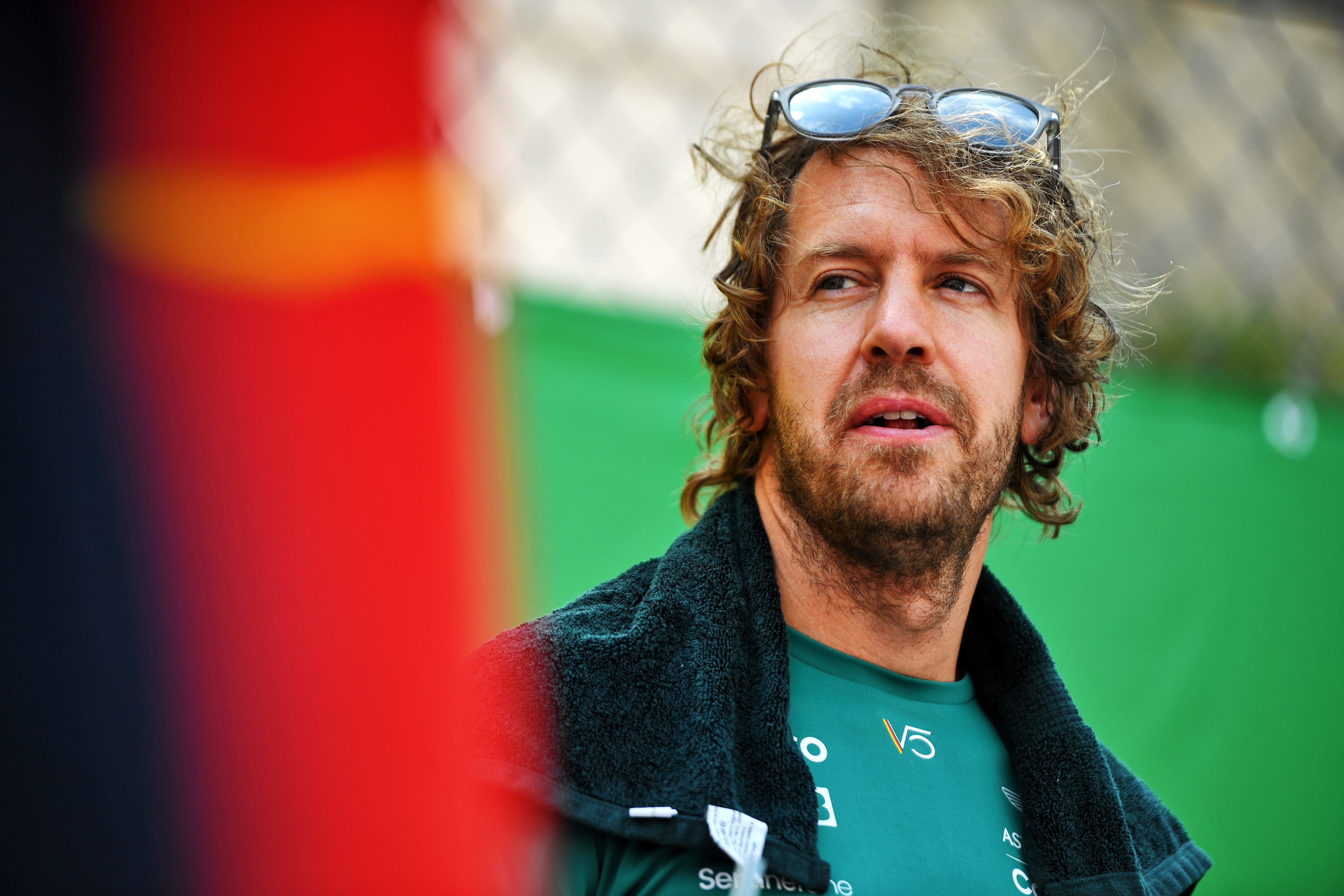 Vettel's 2022 season started poorly, missing the first two races thanks to COVID-19 then enduring a crash-strewn weekend in Australia on his return. But since then, things have picked up.
The question now is does Vettel want to continue to race in F1, and does Aston Martin believe he's the best available driver?
Earlier this year, Vettel suggested that his decision could depend on the progress Aston Martin makes.
He has consistently said he doesn't want to stay in F1 to make up the numbers and is eager to fight at the front. Vettel has also indicated that the decisions Aston Martin is making now could dictate its future success – and his desire to stay on.
Team principal Mike Krack has admitted it's up to Aston Martin to deliver the tools needed for Vettel to perform.


Aston Martin introduced a massive aerodynamic upgrade in Spain, a package that has only just started to show its true potential.
That means the performance Aston Martin unlocks in the coming races could be decisive in whether Vettel wants to continue with the team – and perhaps in F1 at all.
Copying is nothing new in F1 – it's been around for as long as the championship itself – but when is borrowing elements of another team's car design cheating and when is it simply drawing inspiration?
If Formula 1 really is holding the door open for an indecisive automotive brand while simultaneously having a bouncer bar the way for Michael Andretti's independent team to enter, it stinks
Formula 1's governing body the FIA has announced an 'Accepted Breach Agreement' with Williams following a self-disclosed breach by the latter
Kevin Magnussen had a "very challenging" relationship with his team-mate last time he was in F1. Now things are different and his time racing in the US has a big role to play in that
Lando Norris has scored 81.40% of McLaren's 2022 points – no mean feat against a driver the calibre of Daniel Ricciardo, even given his current struggles – and it's clear his importance to McLaren has parallels with F1's frontrunners
The car carrying one of the most significant technological developments in F1 history, the paddle shift system, was almost derailed by spectacular internal politics at Ferrari
The Race started in February 2020 as a digital-only motorsport channel. Our aim is to create the best motorsport coverage that appeals to die-hard fans as well as those who are new to the sport.